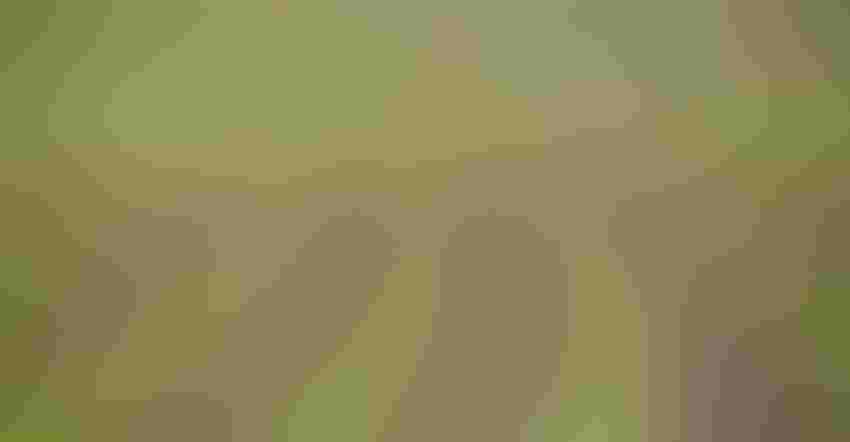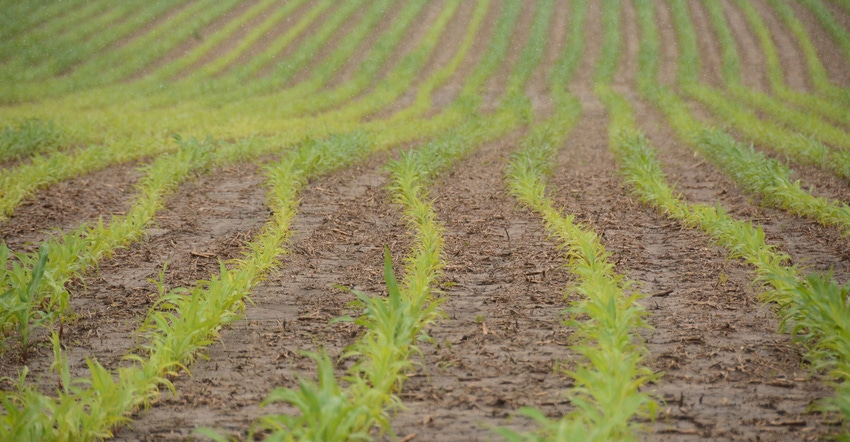 STRESSED: Like corn plants dealing with too much cold and rainy weather, farmers can reach a tipping point with their stress loads, too. "There are healthy and unhealthy coping mechanisms," says Josie Rudolphi with University of Illinois.
Holly Spangler
Josie Rudolphi says she's tired of using the word "unprecedented" to describe the situation wrought by COVID-19. But that's what it is, says the assistant professor of ag safety and health at University of Illinois and former farm kid.
"In agriculture, we're accustomed to rapid change — or we're told we should be," she says. But the essence of unprecedented means we don't know what will happen next, and that's the truly challenging part. In a natural disaster or a drought or a normal market swing, we have lived experiences that suggest what the outcome might be, Rudolphi says.
Related: Complete coronavirus coverage
"With COVID-19, we just don't know," she says. And that's a leading cause of stress.
"COVID-19 is impacting every single ag sector in one way or another, and we don't see that in a natural disaster or a single commodity change in price," she describes. Couple that with rain that keeps falling in some areas and hampering planting nearly as drastically as 2019, and you have a recipe for real mental health struggles.
The upside? Everyone is trying to provide support and resources for farmers. Rudolphi says there are ways to deal with adversity and stress successfully, and offers up these four A's for coping with stress:
1. Avoid. Avoiding stress is the best coping method, if it's possible. Plan ahead to detour around it, or change your expectations.
Ask yourself: What causes me stress, and how can I avoid it?
2. Accept. Accepting that situations are out of your control frees up energy so you can focus on what you can control. Accept the emotions and feelings you experience. Rudolphi says farmers have a lot outside of their control that they might feel a burden to carry anyway, such as markets, weather, results of COVID-19. "We can't control any of this. Nobody asked for any of this. When you realize you can't fight it, it frees up energy," she says.
Ask yourself: Am I able to control this?
3. Adapt. Adapting may include changing expectations. In extreme stress, don't let perfect get in the way of good. Rudolphi says there are situations on the farm where striving for perfection makes the situation harder. Instead, reframe your thoughts and don't get into a negative thought spiral about what you could've or should've done better. Reframe and look for the silver lining.
"Reframing is a strategy used to change the way we see a situation," she explains. "One gentleman told me how he learned to use Facetime to see his grandchildren. COVID-19 is not ideal, but he learned to use Facetime, and even after this, he says he can use it to see them every day if he wants to."
Ask yourself: How can I adapt to situations that have resulted from COVID-19?
4. Alleviate. Some strategies are healthier than others. Substance abuse, binge drinking and binge eating are not healthy strategies. Hobbies, exercise, relaxation and diversion (TV, for example) are healthy ones. "If you're having an extremely difficult time, consider what would improve your mood, and whatever that is, assuming it's healthy and legal, is something you should try to do," Rudolphi says.
Ask yourself: What can improve my mood right now?
About the Author(s)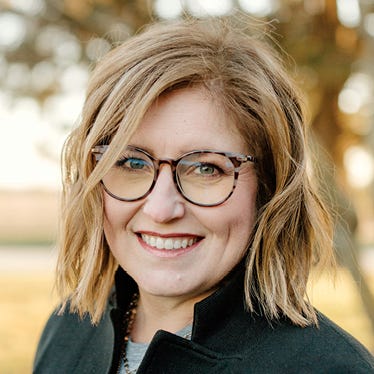 Senior Editor, Prairie Farmer, Farm Progress
Holly Spangler has covered Illinois agriculture for more than two decades, bringing meaningful production agriculture experience to the magazine's coverage. She currently serves as editor of Prairie Farmer magazine and Executive Editor for Farm Progress, managing editorial staff at six magazines throughout the eastern Corn Belt. She began her career with Prairie Farmer just before graduating from the University of Illinois in agricultural communications.
An award-winning writer and photographer, Holly is past president of the American Agricultural Editors Association. In 2015, she became only the 10th U.S. agricultural journalist to earn the Writer of Merit designation and is a five-time winner of the top writing award for editorial opinion in U.S. agriculture. She was named an AAEA Master Writer in 2005. In 2011, Holly was one of 10 recipients worldwide to receive the IFAJ-Alltech Young Leaders in Ag Journalism award. She currently serves on the Illinois Fairgrounds Foundation, the U of I Agricultural Communications Advisory committee, and is an advisory board member for the U of I College of ACES Research Station at Monmouth. Her work in agricultural media has been recognized by the Illinois Soybean Association, Illinois Corn, Illinois Council on Agricultural Education and MidAmerica Croplife Association.
Holly and her husband, John, farm in western Illinois where they raise corn, soybeans and beef cattle on 2,500 acres. Their operation includes 125 head of commercial cows in a cow/calf operation. The family farm includes John's parents and their three children.
Holly frequently speaks to a variety of groups and organizations, sharing the heart, soul and science of agriculture. She and her husband are active in state and local farm organizations. They serve with their local 4-H and FFA programs, their school district, and are active in their church's youth and music ministries.
Subscribe to receive top agriculture news
Be informed daily with these free e-newsletters
You May Also Like
---