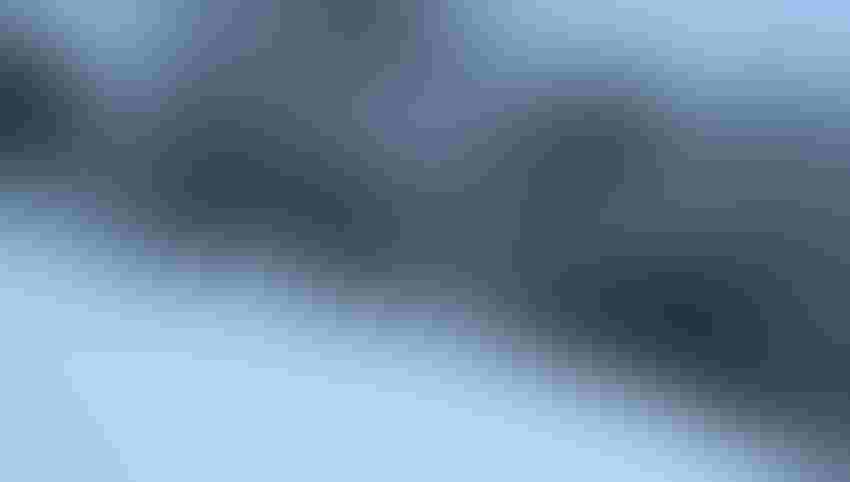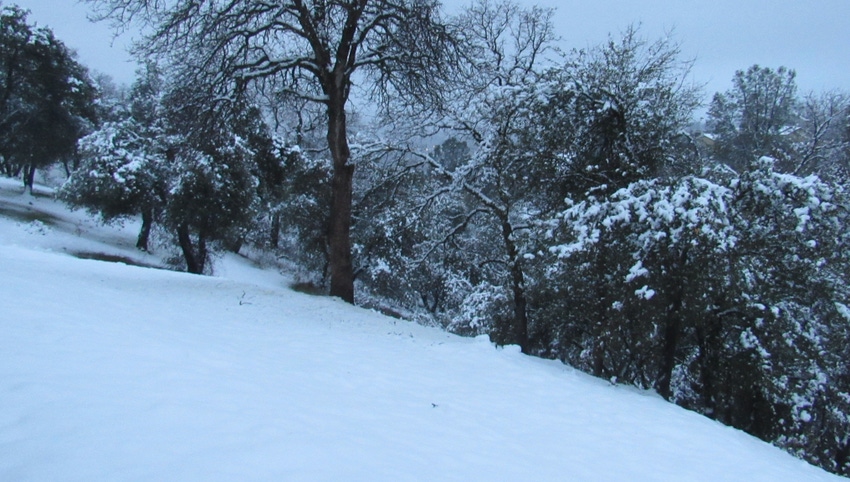 California's statewide snowpack was 156% of normal on Dec. 29.
Tim Hearden
Reporters who slog through a meadow near Lake Tahoe next week for California's first manual snow survey of the season will find copious amounts of snow.
The state Department of Water Resources' electronic readings on Dec. 29 showed a statewide snowpack at 156% of normal as a persistant parade of storm clouds has pelted the West Coast in December.
The statewide snow-water equivalent is more than half the average for April 1, considered the peak of snow season. Snow levels in the southern Sierra Nevada are at 187% of normal.
The heavy snowpack will greet DWR officials as they gather with members of the media on Jan. 3 at Phillips Station, about 90 miles east of Sacramento, to conduct the winter's first manual survey. The surveys are done monthly through the winter and early spring, and its findings are a factor in determining state and federal water allocations for the coming year.
The survey comes as a series of significant storms have entered the U.S. through the West Coast in recent weeks, heralding a ferocious start of winter for much of the country. One storm in the Pacific Northwest earlier this week was blamed for several traffic fatalities and included wind gusts that knocked out power for more than 160,000 residents, according to The Associated Press.
Meanwhile, communities near Flagstaff, Ariz., recorded as much as a foot of snow by midday Dec. 28, as heavy rain soaked Phoenix, the AP reported.
More rain, snow coming
More precipitation is on its way. The National Weather Service in Sacramento warned Dec. 29 that a prolonged series of wet storms with fluctuating snow levels will persist into next week, with the heaviest rain and snow falling today (Dec. 30) and Saturday.
The federal Climate Prediction Center foresees above-average chances of rain for virtually the entire West through the next two weeks, with rain chances remaining elevated for northern areas through the winter.
Farmers and other weather-watchers are hoping this season's fast start won't mark a repeat of the last several years, when precipitation levels started strong but fizzled after New Year's Day.
In 2021-22, big December storms pushed snowpack levels in California to over 200%, but a dry spell after New Year's depleted snow levels to the point that the U.S. Bureau of Reclamation announced a zero-water allocation for most Central Valley Project customers in February.
California traditionally receives half its rain and snow by the end of January. Water managers will reassess conditions monthly throughout the winter and spring. Starting in February, the assessments will incorporate snowpack data and runoff forecasts. The DWR in early December announced an initial allocation of 5% of requested supplies for its 29 State Water Project contractors.
Subscribe to receive top agriculture news
Be informed daily with these free e-newsletters
You May Also Like
---