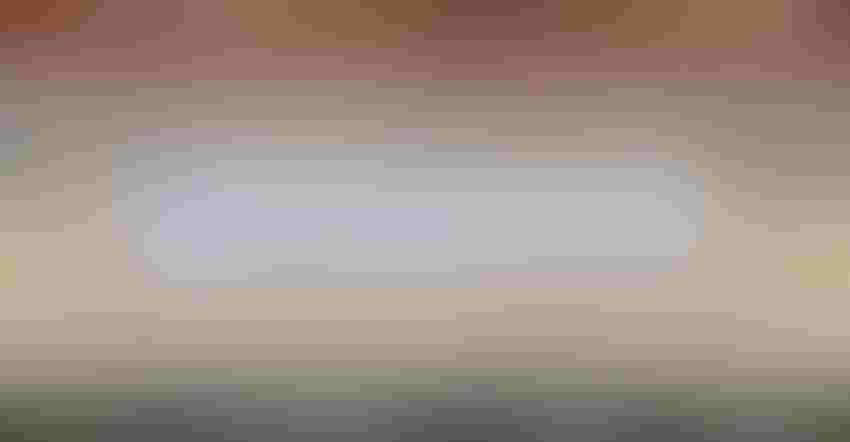 FARM BRAND: Fordson tractors were sold in the U.S. from 1917 to 1928. The Wilkerson brothers brought this new tech to farmers in their small, rural area of Conway, Mo.
Photos by Mindy Ward
When most people read about the city of Conway, it is about its connection to historic Route 66 and the Welcome Center or rest area along Interstate 44 in southwest Missouri. It is a little too "commercial" for me. To really understand this small town, get off the interstate and head downtown, where in the Roaring '20s a local car dealership also sold farm tractors.
I'm a sucker for any architectural feature that includes stained glass. One brick building formerly was Wilkerson Bros. auto dealership, and the words "Ford" and "Lincoln" on the front façade were carefully crafted out of white and blue stained glass. A quick walk around the side, and I found the tie to farming in one word — "Fordson." Believe it or not, it was given the same stained glass grandeur.
Fordson tractors helped usher in the industrial era of farm history. It was a time when tractors began to replace horses on the farm. Henry Ford & Son started building Fordson tractors in 1917. Ford Motor Co. took over production in 1920. It actually was the only automotive company to sell cars, trucks and tractors at the same time. It lasted until 1928.

TOWN HISTORY: The Wilkersons sold Ford and Lincoln cars starting in the early 1920s. They also sold tractors to area farmers. The building is one of only a few not in disrepair in downtown Conway, Mo.
A white cornerstone situated on the building reads September 1926. I'm not sure whether the Wilkersons had the best timing when it came to construction of their dealership.
At the time, Ford was still building the Model T, but it was discontinued a couple of years later. Dealerships, such as this one, had to wait for months for the Model A cars to arrive. And Lincoln was high-end for this cash-strapped rural area. To top it off, Ford exited the U.S. tractor business and Fordson in 1928. It reentered the tractor scene in 1929, with its "Ford" brand.
Still, I think these buildings are a testament to a family's resolve and a community's history.

NEW PURPOSE: The Wilkerson Bros. Ford dealership is long gone. While the community kept the building's storefront, inside it serves as a senior center for those who live in this small town outside of Springfield, Mo.
After Ford went away from its original brand of tractor, the Wilkersons could've shot out the stain glass and removed all ties to Fordson tractors, but they didn't. They were proud of bringing this new technology to a small rural community in Laclede County. They were pioneers. This brand, this era, this part of farming history, deserved to withstand the test of time.
The town could've taken down the building, but it didn't. Instead, while the outside says it is a car-tractor dealership, the inside is the Conway Senior Center. The community is still being served right out of the Wilkerson Bros. showroom floor.
Buildings in small towns offer a lot of history. They show us our start, our change and quite possibly a glimpse of our future. My hope is, like the community of Conway, others find ways to preserve history while moving forward.
Subscribe to receive top agriculture news
Be informed daily with these free e-newsletters
You May Also Like
---