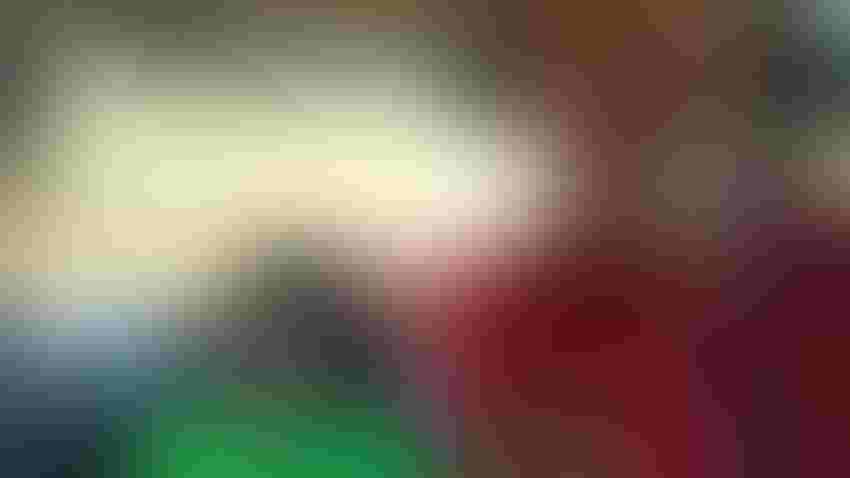 YOUNG FARMER: Roger Wenning and his late grandson, Travis, spent a day planting cover crops together in happier times. Travis even got to drive the tractor for an hour.
Roger Wenning
by Allison Lund
Farmers prioritize their livestock, plant and soil health, but among those should also be mental health. With stressors so different from other professions, it is increasingly important for farmers to keep mental health top of mind.
Roger Wenning is a farmer from Greensburg, Ind., who also works in excavating. He has struggled with depression since the loss of his grandson Travis a few years ago, and is now focused on sharing his mental health journey to help others.
"I never thought that could happen," Wenning says about depression. "It can happen to a farmer, and it can happen to me."
He had a difficult time acknowledging that he was showing signs of depression. He was also told by people close to him that he should be strong because he was the patriarch of the family.
"I was told by someone that I trusted, 'You just need to suck it up,'" Wenning says.
When friends started to notice that something was off, they volunteered to drive Wenning to appointments and find resources that could help him. That was when he realized that he needed to put his mental health first.
Wenning soon discovered that the warning signs of depression had surrounded him for quite some time, but he had not focused on them. Reflecting on those experiences showed him that things could have taken a turn for the worst if he had not sought out help.
"When I was in the deepest of my depression, I got into some situations that were very questionable as far as danger," Wenning says. "I could have been hurt, or a lot worse."
Busting through the stigma
Wenning explains there is a stigma surrounding mental illness in the farming community, and overcoming that stigma to receive help can prove difficult. Farmers are also typically isolated, which can cause mental health conditions to worsen if left unchecked.
During this time, Wenning says he struggled with his faith and found himself angry with God. However, he later found it important to speak with clergy and church members to help with his mental health.
"I lost my faith, and working my way back has helped in the healing process," Wenning says. "I'm not fully there yet, but I have definitely made strides in the right direction."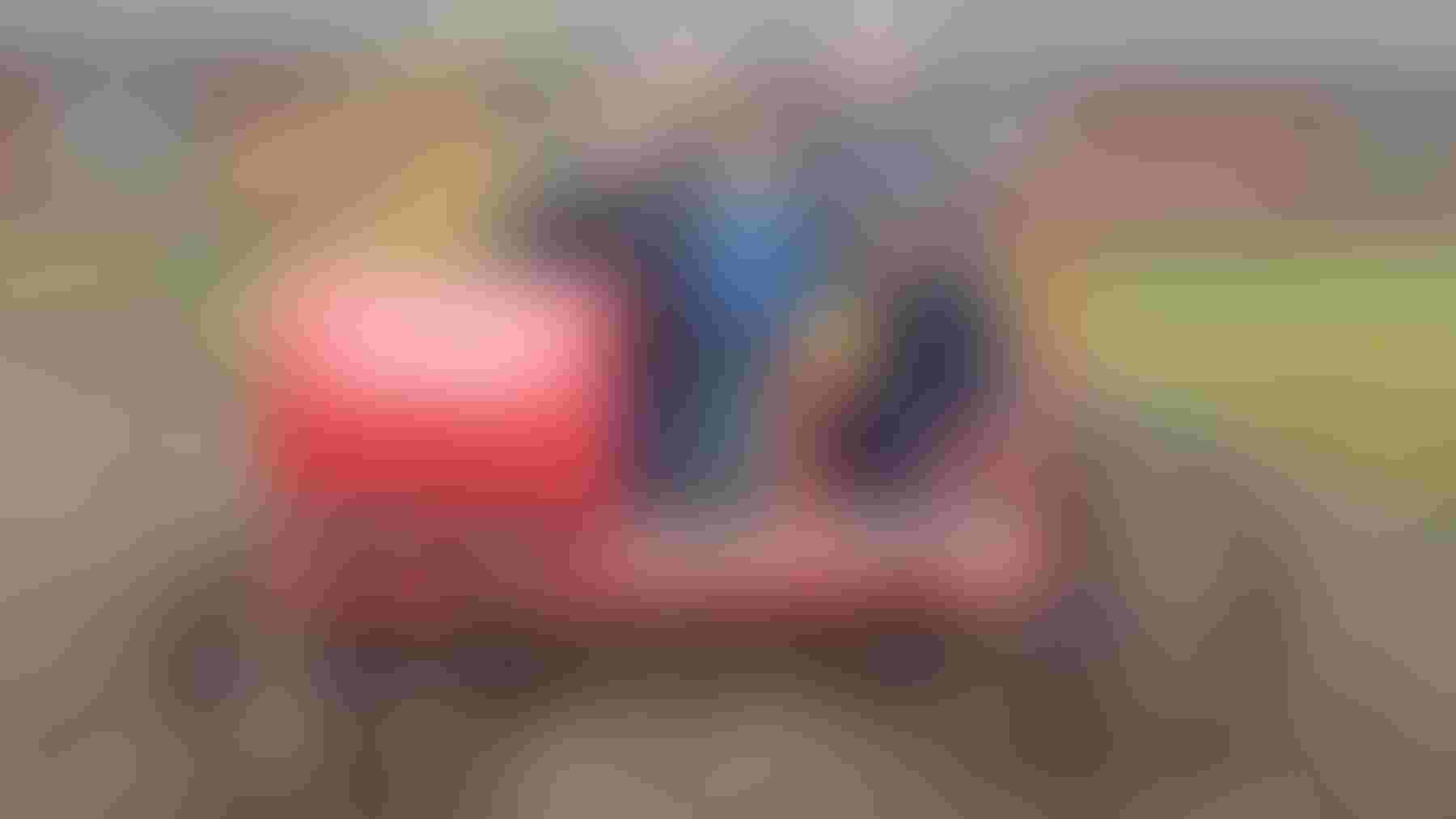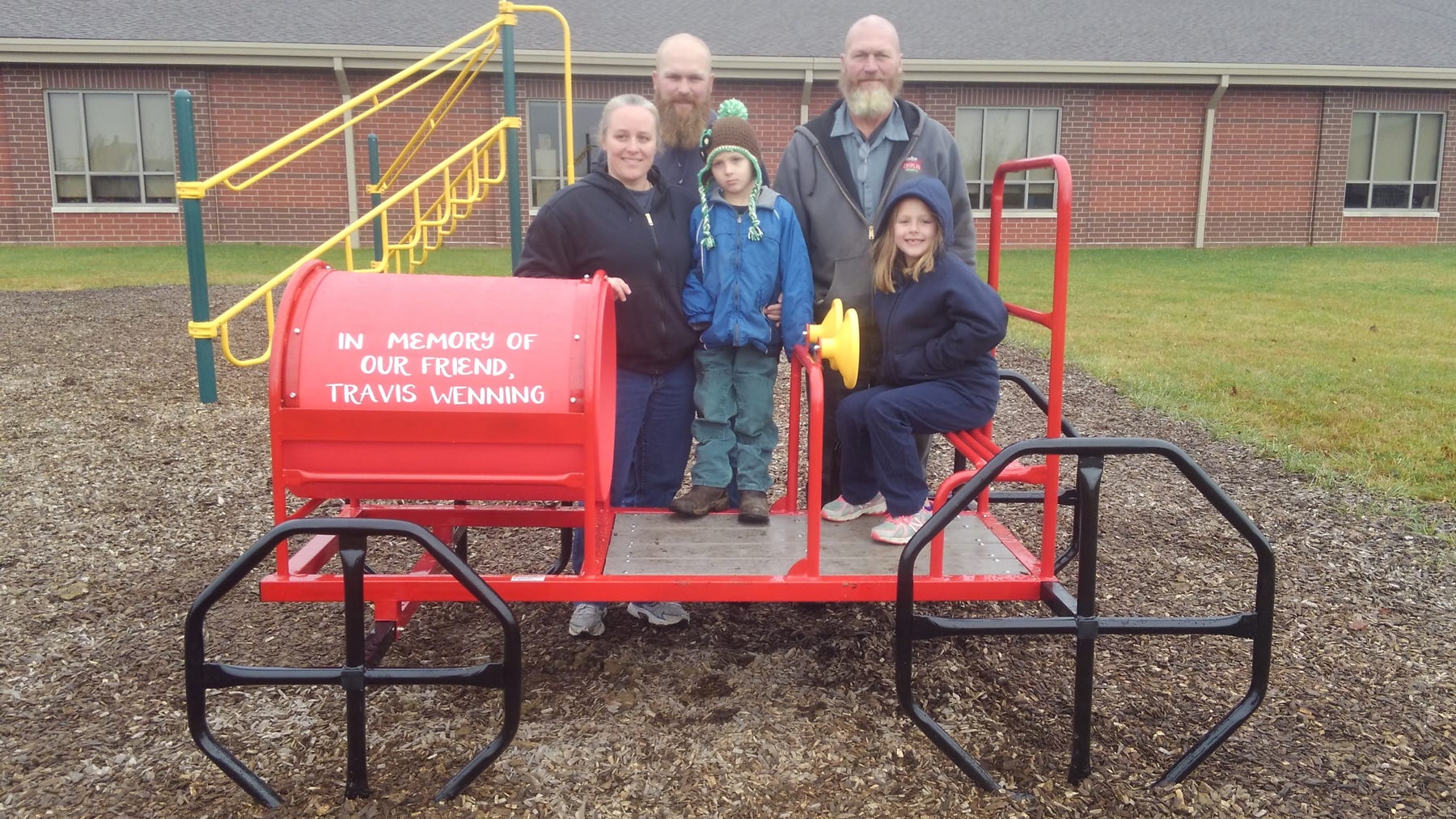 ALWAYS REMEMBERED: Roger Wenning joins his grandson Travis' parents, Nick and Julie; his sister, Josie; and his brother, Henry, around a piece of playground equipment donated by local businesses in Travis' memory to the school he attended. (Photo courtesy of Roger Wenning)
Moving forward, Wenning believes it would be best for mental health to be promoted through field days, flyers at ag businesses and more publicity on the topic. He also believes that simply being there for friends in need could help tremendously. This can be as simple as talking over the phone.
"Chances are there is a problem, and that's why they called you," Wenning says. "They might not be ready to talk, but just sit there and listen."
Resources available
Purdue Extension has a relatively new Farm Stress Team that works to educate farmers and communities and connect farmers with mental health resources.
Angela Sorg is a licensed therapist who also works as a health and human sciences educator with Purdue Extension. She was part of the original group that pioneered the Farm Stress Team.
Sorg explains that the Farm Stress Team has programs designed to help farmers, their families and their communities recognize the signs of stress and other mental illnesses. These programs are made to fit into the farmer's lifestyle and be readily accessible.
The programs are designed as hourlong workshops that first appeared in preexisting events such as pesticide trainings. Those programs quickly saw positive feedback and a growing demand.
"We had one farmer in particular who came up to us and said, 'If I would have known that this class was about mental health, I would have walked away, but I'm glad I stayed,'" Sorg says.
She says the team now listens to farmers at different farm shows and events so they can feel out what is needed within the farming community.
"We're really trying to get to the grassroots of what they actually need," Sorg says. "We can do programming all day long, but if it's not what our farmers need, then it's kind of pointless."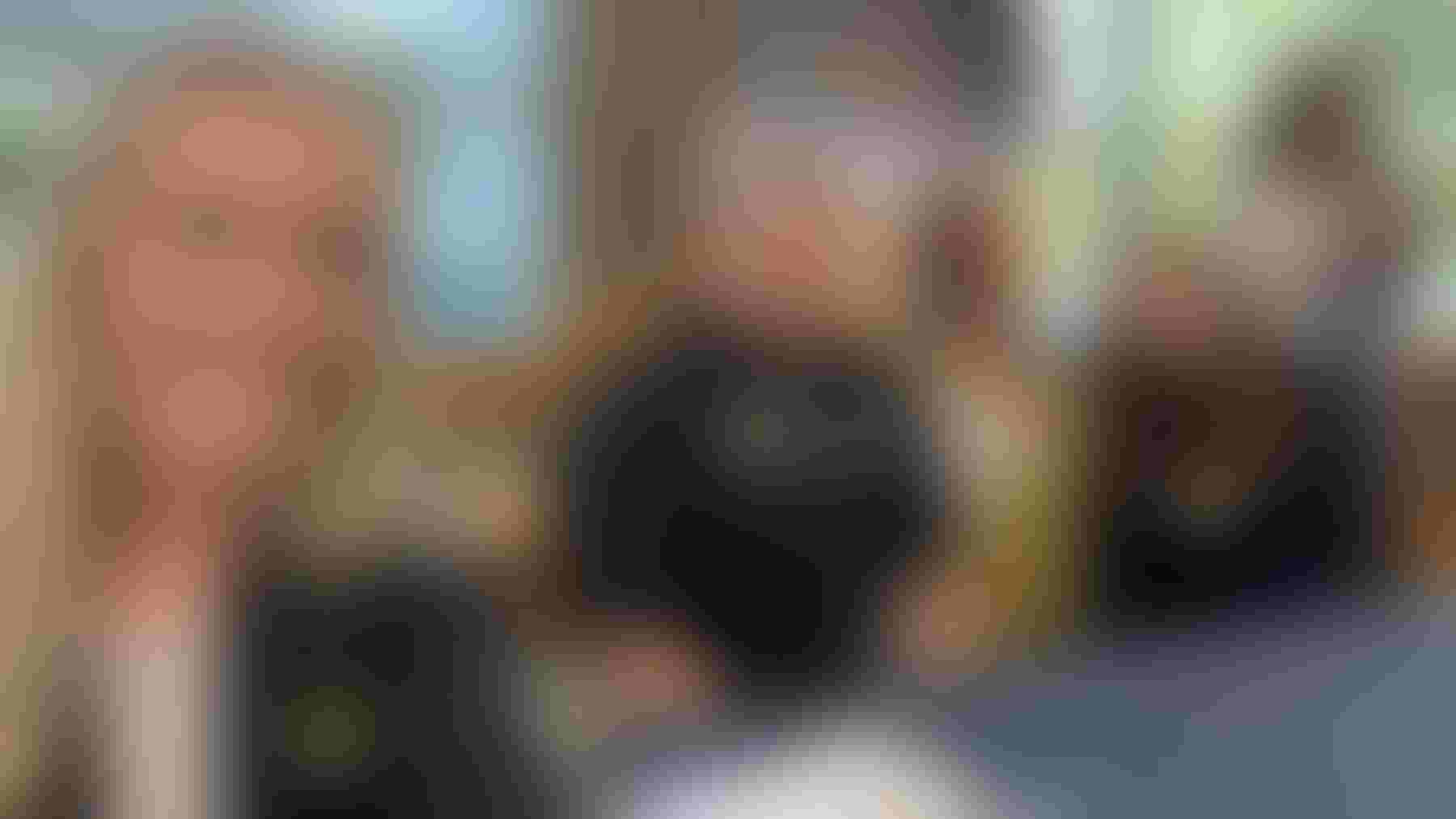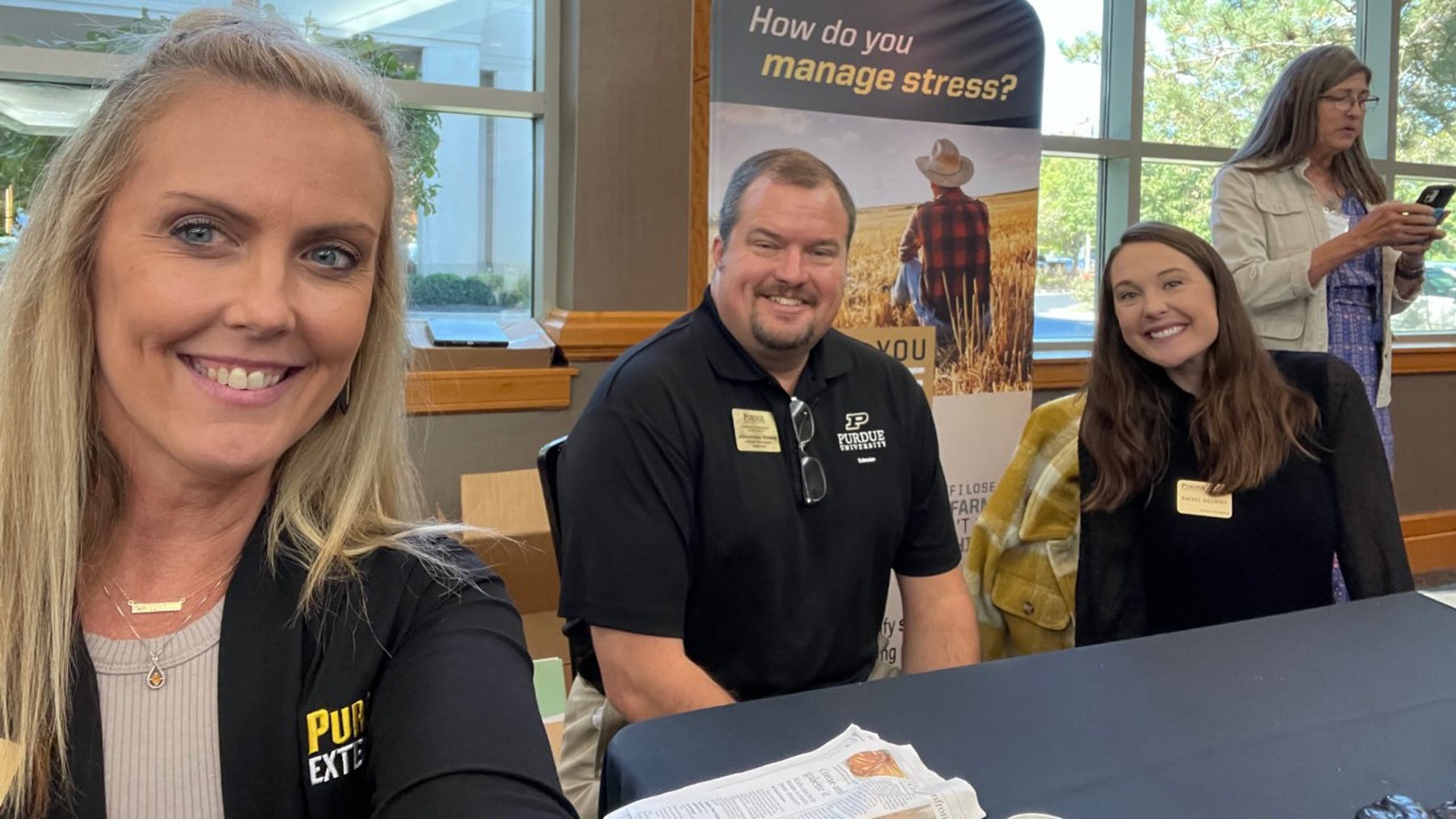 READY TO HELP: Purdue Extension's Farm Stress Team is eager to speak with farmers and other agricultural professionals at events across Indiana. (Photo courtesy of Purdue Extension)
Aside from educating farm families and their communities, Sorg shares that the team works with mental health providers to teach them about the culture of farming so they can be better equipped to help those clients. The team also works to train crisis call center employees to better serve the farming community.
Connecting farmers with therapists and sharing other counseling options is top of mind for Sorg's team. She notes that virtual therapy, online mental health screenings and clergy can be fantastic resources for farmers wanting to talk with somebody. But Sorg understands that not everyone is ready to talk.
"I'm never going to tell a farmer to just get over that stigma, because that stigma is there, and it is a barrier to seeking treatment," Sorg says. "We want to continue to get the information into the hands of a farmer. And we want to continue to support and feed our farm families, because they feed us every day."
For more information about resources, visit the Purdue farm stress webpage.
Lund is a summer intern with Farm Progress. She writes from West Lafayette, Ind.
Subscribe to receive top agriculture news
Be informed daily with these free e-newsletters
You May Also Like
---