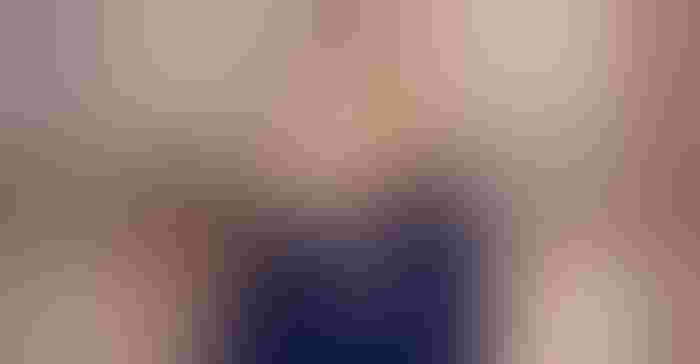 Katrina Pokorny's mom, Kim, was in Haiti on a weeklong Christian Veterinary Mission trip, working with veterinarians from three states to teach animal care to families in poverty.
"The first thing she texted me was, 'Do you want to go to Haiti?'" Katrina says. "Well, yeah!"
So Katrina, an active member of the Waupun High School FFA, will be going to Haiti Aug. 22-26 to share her supervised agriculture experience project with low-income women. She will bring along her own business experience in making lotions, lip balm and soap using honey and beeswax. The goal is to help the women establish their own businesses.
Sassy Kat's Beeswax
Katrina already is a veteran manufacturer of these products, marketed under Sassy Kat's Beeswax. She has her own logo, and bottles, wraps, labels and beribbons the items for sale. She started the business in 2013 in her mom's kitchen, buying honey and wax from her brother, who has his own beehives. Dylon, who was recently named a U.S. Presidential Scholar and will study business at University of Wisconsin-Green Bay next fall, started beekeeping as a sixth-grader. He will graduate from Waupun High School in June and runs between six and eight hives each year.
Katrina explains, "I wanted to start my own business," but "I didn't want to work with hives. We started experimenting, and Mom helped me get started."
Katrina also credits Waupun High School ag teacher Tari Costello with guiding her. "Tari helped get my business going and with the communication aspect of it," she says.
"It's just part of what ag education is about," Costello points out. "Kids like ... Katrina just take off [and start their own businesses]. Every ag education [program] has three parts: classroom, FFA and supervised ag experience. They apply what they learn in the classroom."
Ag classes at Waupun begin in junior high school, so Katrina was able to get an early start with her enterprise.  
Helping Haitians
The Haiti trip Kim took earlier this year was her first. She is executive director of the Wisconsin Veterinary Medical Association and will accompany her daughter in August. She plans to work with the same women as Katrina will to help them set up their own beehives.
"She [Mom] will teach them how to run the hives," Katrina says, "and I will teach them more how to make lotions and such so they can run [their own] businesses."
"I will teach beekeeping," Kim adds. "They have some hives. Katrina will teach them how to take the honey and wax out of hives and work with it. Everyone there makes and sells something."
"We're working with a vet there," Katrina explains. "She [Mom] worked with her on her trip. It's a co-op thing with Mom and I."
The duo will be advising women in poor areas of Port-au-Prince, Haiti's capital.
"I just want to help people," Katrina says of her motivation. "Once Mom got back and showed pictures of the town and what life is like, I just wanted to help them better their lives."
When she returns, Katrina says, she is willing to give presentations on the trip and her work there to any club or organization that wants. She promises to take lots of pictures.
Right now, she is fundraising to finance the approximately $4,000 trip. She has a GoFundMe page online and auctioned off a workday at her FFA chapter's annual banquet, earning a top bid of $1,600. Some of the money she raises will go to buy supplies to leave with the women she'll work with.
Katrina, who will start her junior year at Waupun High School shortly after she gets back in the U.S., was an FFA chapter officer last year and will be again in 2017-18. She also pitches and plays right field on the girls' softball team, is on the tennis team, serves on student council and student government, is in Future Business Leaders of America and 4-H, and just joined Key Club. Next fall, she'll be a public speaker as well, telling the story of working with disadvantaged women of Haiti.
Check out the slideshow to learn more about Katrina's business and life in Haiti.
Buchholz lives in Fond du Lac.
Subscribe to receive top agriculture news
Be informed daily with these free e-newsletters
You May Also Like
---