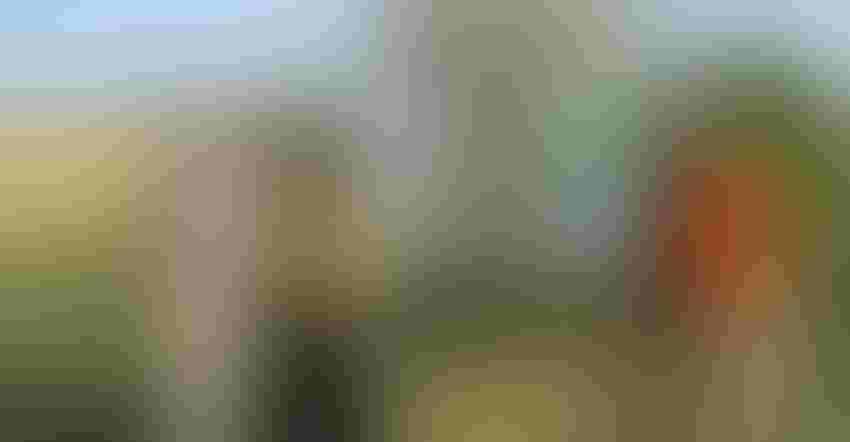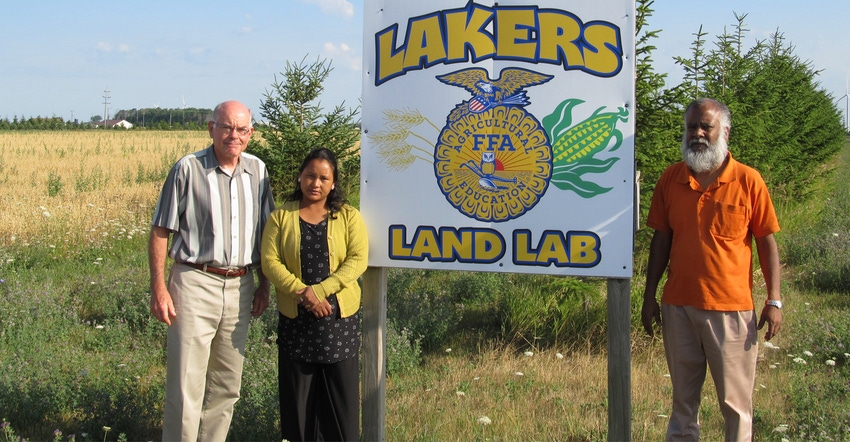 PROGRAM SUPPORT: In 2003, Burt Keefer (left) helped start the Huron County Hunger Relief project. It has since raised about $1.5 million to help people overseas grow their own sustainable food.
There are people who go overseas and become missionaries and give their lives to a cause. And then there's a group of farmers in Huron County who feel when they go to a Growing Project field, it's their mission — their contribution to making the world a better place.
The Growing Project is part of the nonprofit Foods Resource Bank, which was founded in 1999 as a Christian response to ending world hunger through sustainable agriculture and community involvement. FRB partners with 16 organizations to help small-holder farmers in developing countries grow their own food.
But it takes funding and that's where the Growing Project comes in. And U.S. farmers have responded — many from Michigan.
To date, Michigan's Growing Projects have raised $7.3 million to help farmers and families in developing countries. There are some cash contributions, but the bulk of the funding comes from the projects, which bring together farmers, businesses, churches and civic groups to grow crops or raise animals, giving everyone the chance to contribute. Money generated through the sale of the crops and animals goes toward the mission.
Burt Keefer leads one of 27 Growing Projects in Michigan, the most of any state. "My career in agriculture has been driven by the idea that all people deserve to have enough food," says Keefer, Growing Project leader from Pigeon and retired CEO of Pigeon Cooperative Elevator.
In 2003, Keefer was part of a large group of people wanting to get involved. The first year included just one farm; it was 32 acres that the Laker High School FFA used as a land lab.
"Planting and harvesting was always a challenge for the group," Keefer says. So, the two groups devised a plan that would benefit both. The Huron County Hunger Relief project would plant and harvest the crop, while the FFA Chapter could still use it as a teaching opportunity. The HCHR markets the crop and uses the proceeds to fund FRB's mission, minus a rental payment to offset the income loss for FFA.
The HCHR volunteer farmer-members do these kinds of small-parcel projects throughout the county. "We have some on municipal property not being utilized. Businesses donate property, churches, agribusiness and even the hospital, which is holding land for an expansion," says Keefer, noting that most of the land blocks are 7 to 15 acres and are farmed rent-free.
"They don't have to worry about weeds; we farm it for them just like we would our own ground," he says.
Keefer knows the power of collective will, and the hands and resources to make it happen. There's 18 people on the active committee he coordinates. They meet in the spring to decide what is being planted where and who is farming the ground. In total, 350 acres have been planted this year, most in Huron County, with the exception of one piece in Sanilac. They meet again in fall to coordinate harvest.
Several different churches, including Keefer's own Pigeon River Mennonite Church, support the cause. The goal has always been to have all the seed, fertilizer, chemicals, labor and land donated.
"Most is donated, and what is not is covered by cash donations," he says. "People really like this project because it's not gifting them [recipients] necessary food; it's teaching them a way that becomes sustainable in their area."
Thoughtful planning, coordination and faith has netted the HCHR project between $160,000 and $180,000 annually and about $1.5 million since the beginning.
Last year, FRB raised $2.7 million to support 52 programs in 30 countries, according to Rachel Conley, FRB associate regional director. Since its founding in 1999, FRB and its volunteers have raised more than $35 million, enabling more than 1.6 million people living in developing countries to become food secure.
Nationally, there are 163 growing projects, representing more than 2,000 volunteers who helped improve the livelihood of almost 300,000 people living in the poorest regions of the world, she adds.
Momentum for FRB's mission is building, especially in Michigan where in just the last year, volunteers generated $585,590 to assist the world's hungry.
Fearful that depressed commodity prices might curb the effort, Keefer says he's been pleased that he's not seen that. "They have not backed off at all," he says. "We have several younger farmers on the committee, and some might question why they would want to do this. They're response is it's a Christian effort to address world hunger, and it's also a way to spread their faith. If you're going to reach people that don't have a Christian understanding or exposure, a way you can reach out is through food. People have the ability to raise their own food if they are taught how and with the right the resources. There's a lot of pride in the Thumb area; it's a cooperative area. This is farmers helping farmers."
For more information, go to foodsresoucebank.org.
Find out more at upcoming Summer Celebration
To highlight the ways in which farmers and their communities are coming together to create a world without hunger, Foods Resource Bank is hosting its annual Summer Celebration on Aug. 3-4 in Holland, Mich. The public is welcome to attend the free event at East Saugatuck Church at 3815 56th St.
On Aug. 3, a worship service, dinner and entertainment will be from 5:30 to 9 p.m. Aug. 4 will include an inspirational meeting, Growing Project idea sharing and presentations from FRB's food security program representatives from 9 a.m. to 3 p.m.
Admission is free. To register, go to foodsresourcebank.org/summer or call 888-276-4372.
About the Author(s)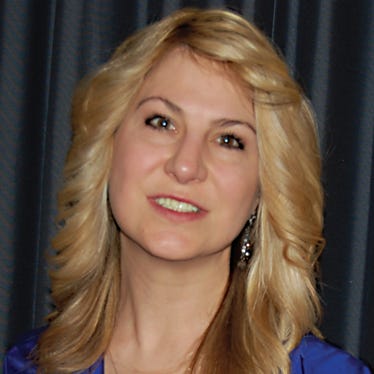 While Jennifer is not a farmer and did not grow up on a farm, "I think you'd be hard pressed to find someone with more appreciation for the people who grow our food and fiber, live the lifestyles and practice the morals that bind many farm families," she says.
Before taking over as editor of Michigan Farmer in 2003, she served three years as the manager of communications and development for the American Farmland Trust Central Great Lakes Regional Office in Michigan and as director of communications with Michigan Agri-Business Association. Previously, she was the communications manager at Michigan Farm Bureau's state headquarters. She also lists 10 years of experience at six different daily and weekly Michigan newspapers on her impressive resume.

Jennifer lives in St. Johns with her two daughters, Elizabeth, 19, and Emily 16.
Subscribe to receive top agriculture news
Be informed daily with these free e-newsletters
You May Also Like
---