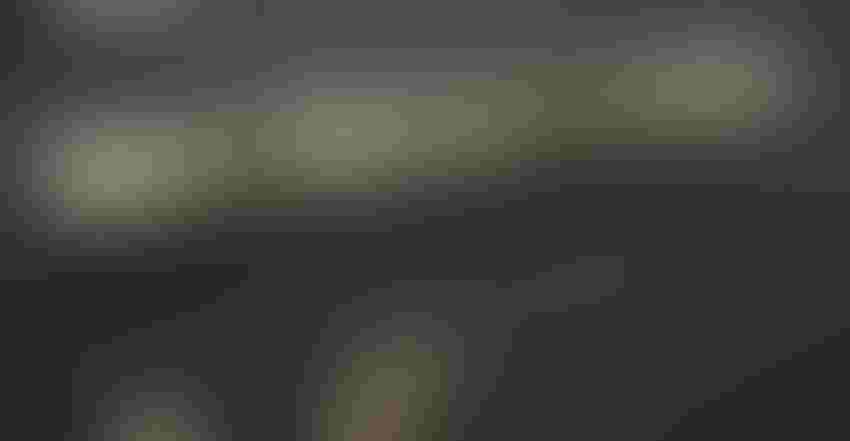 "A few of the benefits of mediation are that it is collaborative and less stressful than working out an agreement without a neutral third party," David Gruber said, "and it is less costly and time-consuming."
Getty Images/iStockphoto
Mediation could be the missing piece of the puzzle for many farmers during financial stress. Mediation offers people with a disagreement an opportunity to work with a neutral third-party to develop solutions agreeable to both parties.
"Mediation is usually free, informal, confidential, and voluntary. It is also interest-based, party-driven in terms of options and decisions, and it is binding when a written agreement is achieved, and is enforceable in court," said David Gruber, Executive Director of Roundtable Strategies and the Florida Agricultural Mediation Program.
Gruber, along with Kate Pigott, Program Coordinator for Florida and Michigan Agricultural Mediation Programs, and John Durling, Outreach Coordinator for Michigan Agricultural Mediation Program, presented an AgriSafe webinar on the importance of utilizing mediation on the farm.
Mediation for financial stress
Financial stressors can affect our mental well-being. A mediator can help settle such disputes as lease issues, family farm transitions, farmer-neighbor disputes, agriculture credit, and more.
"A basic example of mediation is with two family members in the kitchen who are working on separate recipes for a family dinner," Gruber said. "They discover that each recipe calls for an orange, but there's only one orange left. They argue about who should get to use the orange until one of them asks the other, 'What do you need the orange for?' And the other says, 'My recipe calls for orange zest.' And the first person says, 'That's great because mine calls for orange juice.' Therefore, one orange meets both their needs. The point is that mediation is a conflict resolution, a process that strives to meet all of the parties' needs if possible."
Through mediation, people work with a neutral third party to develop solutions. Solutions are not always simple, but when two parties meet with a trained neutral mediator, they can discuss their problems from each of their perspectives.
"By explaining concerns and exchanging information, you are on a level playing field," Gruber said. "The parties define the issues that need to be addressed and generally suggest options and decide which of those options or what combination of options they accept. If they both reach an agreement, they write it down, and they have a written agreement that is binding and enforceable in court. The key here is to meet both of the parties' needs to be a win-win for each party. It's not designed to create one winner over another."
Can a mediator help?
The mediator helps craft the agreements, which can bind the parties once everybody signs. Due to COVID-19, mediation programs are moving mediation sessions online or over the phone.
"Roundtable Strategies (RTS) is a non-profit organization whose mission is to facilitate and teach collaborative planning and problem-solving to promote individual and community well-being," Gruber said. "RTS has operated the Michigan Agricultural Mediation Program since 2010 and the Florida Agricultural Mediation Program since 2017.
"Mediation is not therapy, direct negotiation, arbitration, or litigation. The job of a mediator is to provide a safe environment for discussion, remain neutral, explain the mediation process, and enable the parties to be heard as well as to identify needs and contribute solutions."
A mediator also meets with each party when confidentiality or an impasse warrants it and drafts the agreement reached.
"A few of the benefits of mediation are that it is collaborative and less stressful than working out an agreement without a neutral third party," he said, "and it is less costly and time-consuming."
Farmer stress and mediation
While several aspects of farming are rewarding, such as the ability to work outside and spend time with your family, farmers also have a unique set of stressors beyond what others might experience.
"Market fluctuations and price volatility directly influence a farmer's yearly income, unlike many of us who may have an hourly or yearly salary," Pigott said. "The weather is another stress factor at times since what the weather is doing will directly impact the success or failure of a crop. Equipment failures, family relationships, neighbors, social isolation, and finances can also be sources of worry."
The term agrarian imperative, coined by Mike Rosmann, describes the strong connection farmers have to their land. Their land is a part of their family's legacy, and the fear of losing the farm can be another source of stress.
"Rosmann described the agrarian imperative as something that compels farmers to hang on to their land at all costs, work incredibly hard, and take uncommon risks for fear of losing the family farm, which is the ultimate loss," she said.
The consequences of farmer stress can lead to anxiety, depression, or other behavioral health issues as well as physical health issues. Through mediation, farmers have a way to eliminate some stress and work through issues that may arise on the farm.
Access to Mediation
According to Durling, certified agricultural mediation programs exist in most states except Alaska, Delaware, Kentucky, Nevada, Ohio, South Carolina, Tennessee, and West Virginia.
The USDA contracts with a reputable mediator from the general public. Contact your local USDA Service Center at https://www.farmers.gov/.
General mediation resources include Mediate.com, https://mediate.com/, and National Association for Community Mediation, https://www.nafcm.org/.
Go to https://www.agmediation.org/, for more information on the Agricultural Mediation Program.
Subscribe to receive top agriculture news
Be informed daily with these free e-newsletters
You May Also Like
---