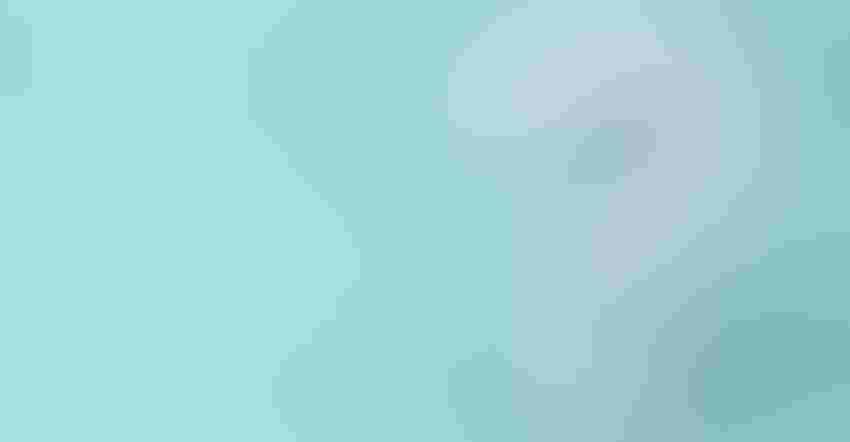 masterzphotois/ThinkstockPhotos
Congress and President Trump have thus far spent $2.8 trillion to respond to the COVID-19 pandemic, with more aid potentially forthcoming.
Agriculture Secretary Sonny Perdue announced $16 billion in direct assistance in response to the COVID-19 pandemic and agricultural groups are asking for changes to the Paycheck Protection Program to allow more farmers and ranchers to qualify.
An additional $3 billion will be used to purchase fresh produce, dairy and meat, which will be distributed to food pantries.
The direct money is divided among livestock and crop producers.
Around $5 billion is targeted to beef producers,

Nearly $3 billion is for dairy producers,

$1.6 billion is for pork producers,

$3.9 billion will go to row crop producers,

$2.1 billion will go to specialty crop producers, and

$500 million will go to all other crop producers.
Producers will receive a single payment determined using two calculations:
Price losses that occurred Jan. 1 through April 15, 2020. Producers will be compensated for 85% of price loss during that period.

The second part of the payment will be expected losses from April 15 through the next two quarters and will cover 30% of expected losses.
The payment limit is $125,000 per commodity with an overall limit of $250,000 per individual or entity. Qualified commodities must have experienced a 5% price decrease between January and April.
The same payment limits apply as used for the farm bill, but there is discussion about "being flexible" with the payment limits.  
Jonathan Coppess, assistant professor in the University of Illinois Agricultural and Consumer Economics Department and director of the Gardner Agriculture Policy Program and Bock Ag Law/Policy Program, tackled the payment limit question during a webinar.
Row crop producers have dealt with payment limits, he said, but there could be challenges for livestock producers and specialty crop growers because of their size.
"There's a limited amount of money available - $2.1 billion, for example, for specialty crops," Coppess said, "so the payment limit at least equalizes some level of support."
He also tackled another thorny issue, the purchase vs. payment situation with Perdue's most recent aid announcement. With record low unemployment, farmers received $28 billion in Market Facilitation Program payments to compensate them for losses incurred due to trade disruptions. Now, 26 million Americans have filed jobless claims and there are unprecedented levels of joblessness, Coppess said. Many Americans are struggling to put food on the table. Demand for food programs, including the Supplemental Nutrition Assistance Program and Women, Infants, Children are expected to increase.
"It jumps out that about 80% of the funds being used in this most recent package go to producers and about 20% to consumers so we want to sort of ask questions and think through a few things, not to pick fights or anything, but to think through how we best deal with this situation," he said.
The Commodity Credit Corporation has authority to do more than make payments, Coppess said.
"We use the CCC to make payments under congressional programs like ARC, PLC. . . . USDA has gotten creative to use the CCC funds for the MFP program, it's used for market loans, it's used for conservation and so forth," he said. "But it's also important to remember in this discussion, the Commodity Credit Corporation can do more than make payments. In fact, it has probably even more flexibility in terms of purchasing and procurement than even making payments."
The Commodity Credit Corporation has power to procure agricultural commodities to provide for public relief to meet domestic needs. USDA also has a great logistical operation to move commodities around, store them and get them to food banks and other places to be used for relief efforts.
"USDA has been very creative in making payments," Coppess said. "Can we see the same level of creativity around purchases and distribution?"
He is also concerned about another type of payment limit.
"The concern I have and why one of the questions about priorities comes up is that we do have a limit cap of $30 billion. That's a line of credit for the CCC," he said. "Every dollar spent on payments or otherwise obligated can't be used for procurement. And that $14 billion reimbursement, as I understand it, actually doesn't kick in until late June or July so given what we hope, hope, hope is the depths of this situation, I sort of offer up as a thing to think about is whether we should be reallocating priorities around getting food purchased and distributed with what's remaining in the CCC account or until it's refilled."
Milk is being dumped, lettuce plowed under and strawberries are rotting while people are going hungry. Isn't there a way to prioritize getting food into the hands of 26 million Americans?
His objective isn't to pick a fight or promote an idea, it's "to promote some creativity and thinking around how we prioritize the uses of the authorities and limited resources and staff and facilities at USDA to get the most help to the most people as quickly as possible."
Subscribe to receive top agriculture news
Be informed daily with these free e-newsletters
You May Also Like
---