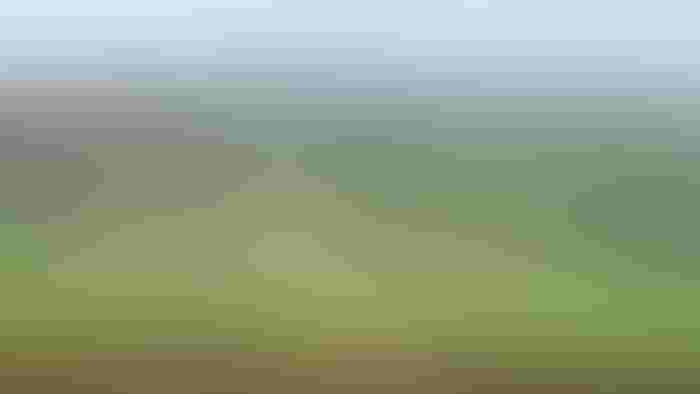 A patchwork quilt of grazing plots spread across rolling hills in Northern Ireland. Pasture grass is Ireland's top crop, accounting for more than 50% of agricultural land.Ron Smith
Agriculture in Ireland dates back some 6,000 years. According to historians, Irish inhabitants began animal husbandry and some grain production between 4,000 and 2,500 BC.
Today, farm enterprises play a vital role in Ireland's economy. Our tour guide on a recent Irish vacation said farming ranks third among Ireland's economic enterprises.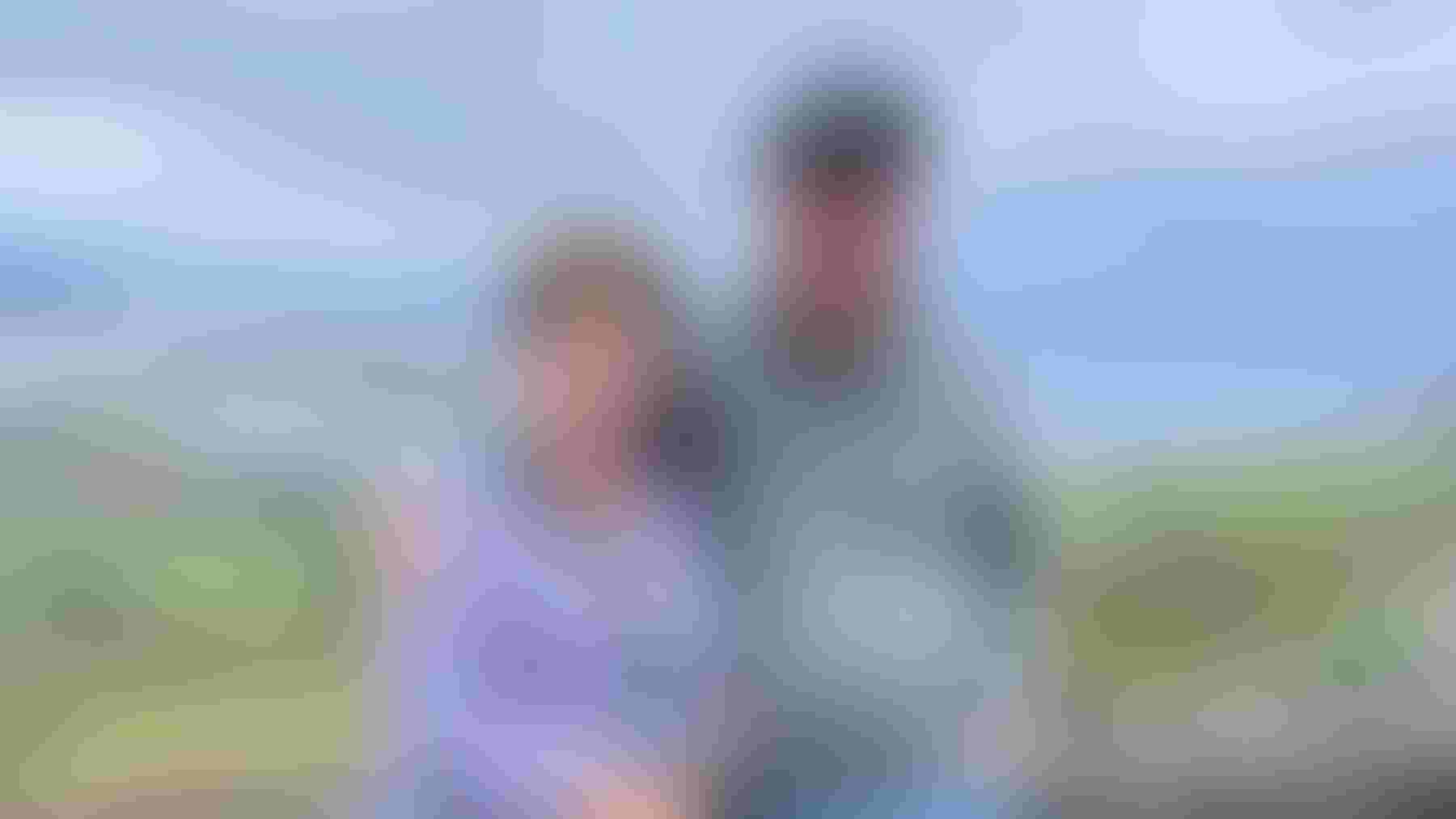 11. Pat and Ron Smith pause at a scenic overlook along the Ring of Kerry. Ron's hat is Irish wool. (Photo by Ron and Pat Smith)
Along our tour route — which started in Dublin, crossed into Northern Ireland (which remains a part of Great Britain), to Belfast, over to Derry (Londonderry on some maps), south along the west coast and back to Dublin —  we saw a rural landscape dominated by small plots of land, differentiated by hedgerows or rock fences.
Splotches of green spread up steep, often rocky hillsides where sheep and cattle grazed the lush grass.
Recent data show that more than 66% of Ireland's land is used for agriculture. Slightly more than half, 50.7%, is permanent pasture; only 15.4% is arable. Major agricultural products include milk, barley, beef, wheat, potatoes, pork, oats, poultry, mushrooms/truffles, and mutton.
According to the Irish Department of Agriculture, Food and the Marine, 164,400 Irish citizens are employed in the agricultural industry. That's 7.1% of Ireland's workforce.
Farms are typically small, about 80 acres; some are too small for full-time employment.
"Many continue to farm because they love it," our tour guide said.
Famine, potato blight
At one time, that workforce consisted almost entirely of tenant farmers who worked at hard labor for food and a meager place to live. They subsisted on potatoes. Several local guides told us that a farm laborer would consume nearly 10 pounds of potatoes a day to provide the 6,000 to 8,000 calories necessary to perform the hard labor.
Those laborers were the poorest of the poor, so when the potato blight destroyed the crop for several years in the mid- to late-1840s they had nothing to eat.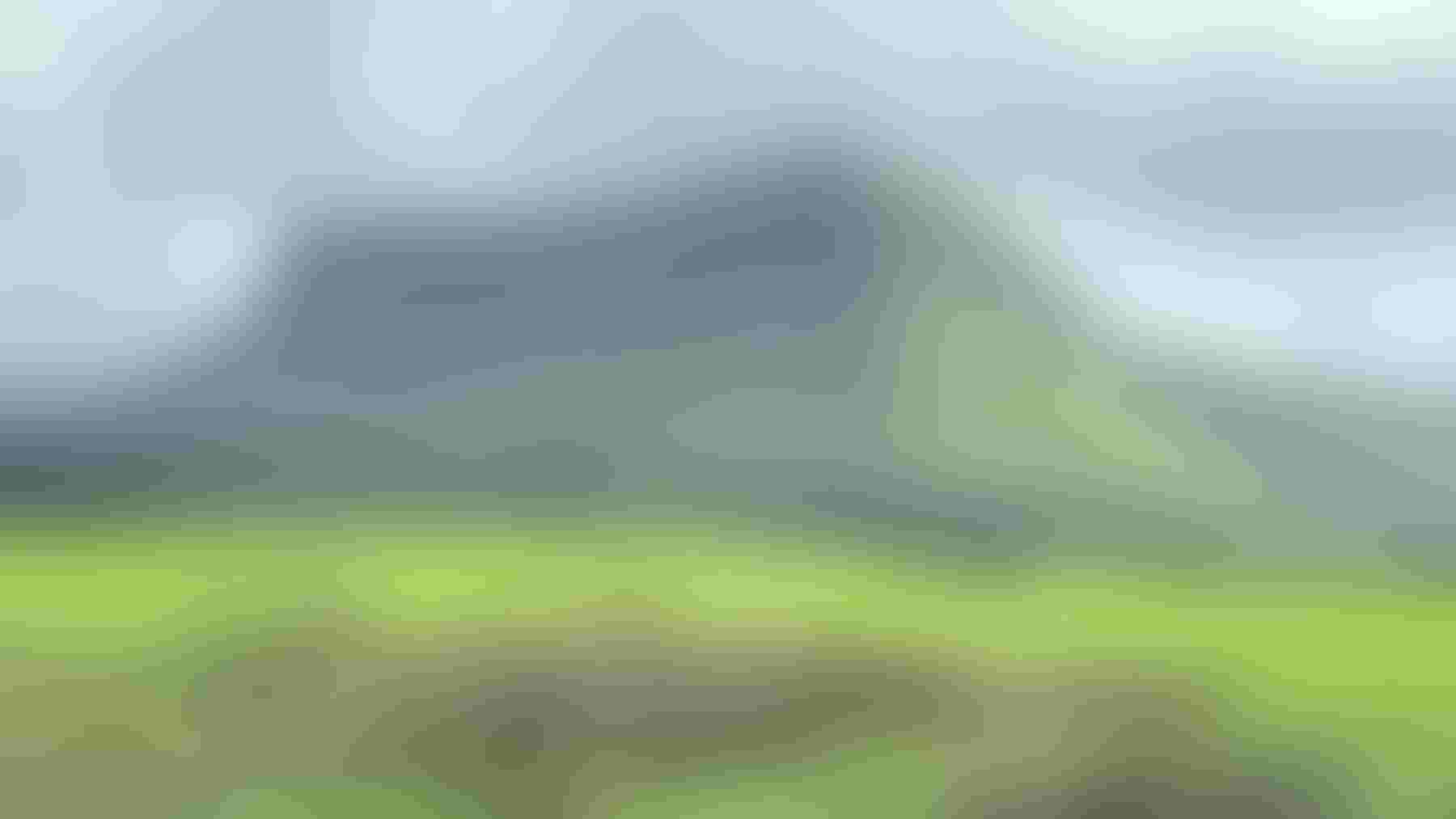 Under Ben Bulben, a large flat-topped rock formation in County Sligo, Ireland, cattle graze the lush grass. (Photo by Ron Smith)
The ensuing famine resulted in 1 million deaths from either starvation or other malnutrition issues. Those who could, left Ireland with little more than what they could carry. Within a few years, Ireland's population was depleted by half and still has not recovered to pre-famine numbers.
Also, according to tour guides, while people were starving, ample supplies of grain and other foodstuffs were being exported out of Ireland.
As the poor laborers died or left the country (some with fares paid by landlords), the land they worked was converted to pasture, mostly for sheep. Landlords could replace 13 field laborers with one shepherd.
Farming challenges
Modern agriculture, including technology, more diversification, and a system in which farmers own land, makes another famine, if not impossible at least most unlikely. Still, agriculture in Ireland, as in the U.S. and other developed countries, faces challenges. Those obstacles are similar across nations and include low profitability, international trade barriers, government policies including agricultural program budget cuts, and climate change.
Like farmers across the globe, Irish farmers are resilient and are blessed with natural resources. The Irish countryside, a multi-hued patchwork of deep-green pastures, rocky hillsides, fields of grains, and purple heather hillsides provides ample resources to farm and raise livestock.
It also offers those of us fortunate enough to visit scenes of unforgettable beauty.
Subscribe to receive top agriculture news
Be informed daily with these free e-newsletters
You May Also Like
---