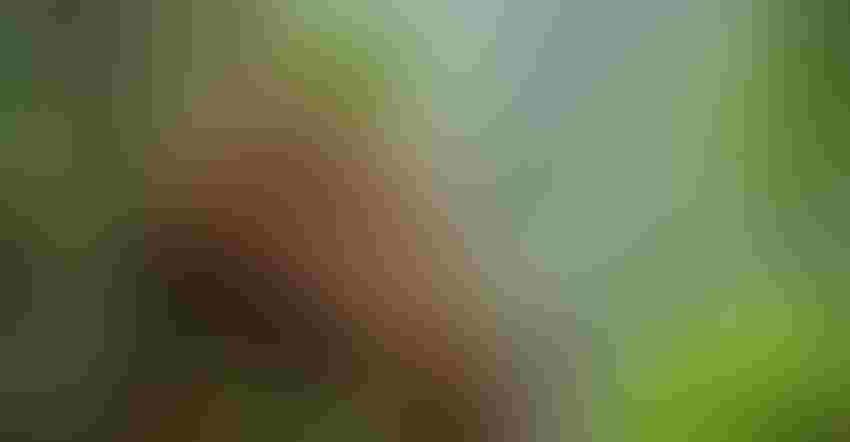 FEAR OF HEIGHTS: Ziplining through mountains will not necessarily eliminate a fear of heights.
Thanaphong Araveeporn/Getty Images
We hadn't been to the Smokies for any real length of time since our honeymoon. During our celebratory weekend of 34 years of holy matrimony, we headed back. It was relaxing and wonderful to take in the mountains, black bears and wild turkeys. One day we ventured to a new area only available by ski lift.
Once on top, we enjoyed breathtaking views. We climbed our way through a ropes course through the trees. I didn't even have a heart attack when my husband seemed to take great joy in making the ropes bounce just a little more than they should.
Then we saw it overhead: an enormous zip line. We went into the office where you buy tickets. Before I knew it, the young man behind the counter had persuaded me to mark this off my bucket list — as if a person afraid of heights would make sure flailing through the air is on their bucket list.
I told myself that it would be fun, and a way to confront my fear of heights. It would be like when I was a kid, before I was afraid, and thought it would be cool to fly. We strapped on our gear and helmets.
Let the fear begin!
And there I found myself standing on a little box looking toward the first end of the zip run. It was seriously like 5 miles away. I know it wasn't the Rocky Mountains, but it sure seemed like we were a mile higher than the timber line.
I was trembling and thought the only way through the ordeal would be to just surrender myself to it and go. I didn't even wait for the instructor to finish the 1-2-3-go count.
My "little kid" self didn't show up. People aren't meant to fly. It wasn't fun. It didn't reduce any fears.
I stopped with a severe jolt at the next section and just about broke into tears when I realized that I had another hour-and-a-half of the same to go. I asked for another way down, but my husband gave me that look.
I prayed to Jesus and jumped off another platform, this time rappelling down like a thousand feet to the next station. Standing on the box before the next zip, I told myself to keep my eyes on my husband, but my beloved zipped too fast, so I kept my focus on the clouds that were just slightly above my head. It didn't bring the comfort I hoped.
To get to the next station, we had to go down an open flight of stairs with steps that weren't big enough for a toddler. Like a sheep led to slaughter, I gingerly made it to the next platform. This time I thought I would pretend I was a majestic eagle.
There's a reason why God didn't give man wings. Another rappelling and another zip — I was numb to fear at this point. Then, to my horror, we had to take the chairlift back up the mountain. We exchanged our gear for our belongings and rode the lift down the mountain yet again.
Then our feet touched the even base of the mountain. I discovered that was a worthy bucket list thing: remaining on solid ground!
McClain writes from Greenwood, Ind.
Subscribe to receive top agriculture news
Be informed daily with these free e-newsletters
You May Also Like
---