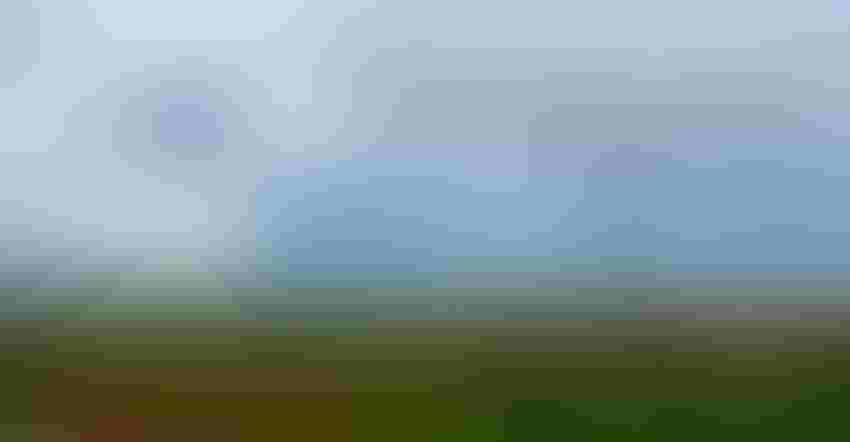 The 2020 Texas Ag Forum addresses the effects of COVID-19 on Texas agriculture. Congressman Mike Conaway keynotes the forum's first webinar.
Shelley E. Huguley
Prior to the COVID-19 pandemic, much of the American economy was doing well. Agriculture, on the other hand, in its seventh year of reduced income, was not, said Congressman Mike Conaway, ranking member of the House Agriculture Committee.
"So, when the rest of the economy had to experience the impacts that the social distancing and the shutdown caused, they had a backdrop of good times coming into this. That was not the case with production agriculture," he said. "Income is still below the 2013 levels. Despite government assistance, producers are still upside down and have more debt than they need."
Conaway, along with Texas A&M AgriLife Extension economists, discussed commodity markets and the impact the COVID-19 pandemic is having on agriculture on the Texas Ag Forum webinar April 28.
Conaway updated viewers on the Coronavirus Aid, Relief, and Economic Security Act, or CARES, funding specific to agriculture.
"We've now passed three-and-a-half of four bills," says Conaway, who serves 29 counties in Texas' 11th District. "I represent a unique area of the United States. In addition to agriculture, we're also the epicenter for shale fracking and oil and gas production. And coincident with the COVID issue is a dramatic drop in the commodity price for crude oil."
On April 21, crude oil traded at negative $40 per barrel. "That's never happened in my lifetime. So, we are dealing with COVID as well as crude oil," he said.
CARES Act
Funds through the CARES Act are intended to help Americans build a bridge between where the nation is with COVID-19 now and getting to the other side with the economy moving forward, he said.
Agriculture has specific funding under the CARES Act. While that's good news, the bad news is the Small Business Administration, which is handling a large portion of the funding for business loans, is overrun with applications. "They underwrite these loans, and they don't have the capacity to deal with all of the loans or requests in place right now. So, while ag has been added to the program, they've announced they're not going to deal with new applications for the EIDL (Economic Injury Disaster Loan Emergency Advance) program until they get the backlog down," he said
PPP
SBA is handling the Paycheck Protection Plan, which offers forgivable loans for small businesses to use to pay their employees, and includes some agriculture businesses, but questions arose regarding seasonal labor.
Recent modifications and interpretations of the plan allow seasonal workers a floating 12-week period for producers to figure out what their payment is and to apply for those funds, Conaway said.
H-2A and H-2B visa programs allow U.S. employers to bring foreign nationals to the U.S. to fill temporary positions.
"They still don't have the answers on what you pay H-2A and H-2B-workers, but progress is being made."
CARES also included partial replenishment of the Commodity Credit Corporation, a government-owned and operated corporation created to stabilize, support, and protect farm income and prices. CCC helps maintain balanced and adequate supplies of agricultural commodities as well as their orderly distribution.
The act provided $9.5 billion for Agriculture Secretary Sonny Perdue to develop programs to address the unique needs of production agriculture. It also includes inadequate payment limits, he said.
"While that program was announced last week, we still don't have the particulars, other than there is a payment limit of $125,000 per crop, $250,000 per farmer. That is unworkable," Conaway says. "We've shared that with the secretary, and he hears it. House and Senate members have shared letters with the secretary, and as I understand it, they're at least taking a look at it to decide what they can do."
Last week, Perdue announced $16 billion for production agriculture and $3 billion for direct purchases in commodities. "We're waiting for the details of the $16 billion to come out. But if they don't change the $16 [billion], and you do change the payment limit issue, that's going to reset how that program is going to work. So, stay tuned for those announcements. The secretary has been open to our suggestions, but right now we don't have a lot of information."
The original Senate bill that gave birth to the CARES Act provided for full replenishment of the CCC lending cap of up to $30 billion, a cap set in the mid-1980s, Conaway said.
The cap was to be increased by $20 billion, bringing the total to $50 billion. But against inflation-adjusted numbers, even the proposed amount wouldn't have been enough, he says.
"If you adjusted for inflation during that time frame, it would be $68 billion. So, you can see how woefully inadequate the $30 billion is to begin with."
The money that came out of the bill was $9.5 billion and the $14 billion replenishment, totaling $23.5 billion available to the secretary, which, according to Conaway, "is way short of resources that would have been available. What they did was move the number from $43 billion down to $23 billion."
$23 billion is a "stunning amount of money," but the congressman said a lot of hurts and pain in agriculture need more assistance.
Supply Chain
Another area feeling pain is the supply chain. "Most of that strain is from switching from eating over half of our meals at restaurants to now eating at home," Conaway said.
The supply chain has had to pivot from packaged food and distribution logistics once targeted to restaurants to now packaging, labelling and delivering to grocery stores, which can have different requirements. Processors are having to make decisions on whether to make such adjustments permanent or temporary, he said.
"So, there are things from an economic standpoint that processors are having to come to grips with," he said.
Meat processing plants are dealing with workers contracting COVID-19, along with closures. "None of us want anybody to go to work and get sick. But meat processing is an essential program for our nation. It's a national security issue. All food processing is."
Americans shouldn't be unduly concerned about the U.S. food supply, he said.
"Let's watch the supply chains, be honest with the American people about it but also be careful not to unduly scare them into buying in quantities that would exacerbate our problem," he said.
For more information about COVID-19's effect on Texas agriculture, visit Texas A&M University's Agricultural and Food Policy Center website. 
Subscribe to receive top agriculture news
Be informed daily with these free e-newsletters
You May Also Like
---