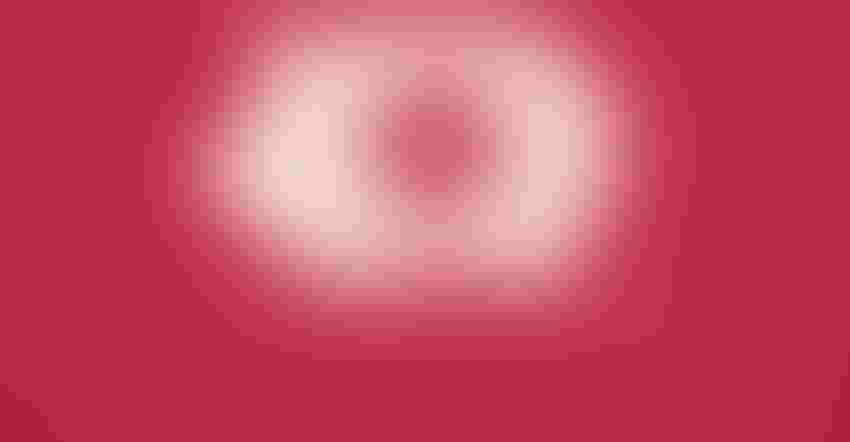 The Affordable Care Act was going to be the health care plan to solve everyone's woes: The marketplace would allow everyone to keep their plans; access to affordable care would be available to all; and the ACA would offer competition to prevent health care costs from soaring.
The reality for Matt Krueger's family in the Red River Valley of northwest Minnesota was much different.
Matt, 27, farms a diversified 3,500-acre operation of sugarbeets, corn, seed soybeans, wheat and yellow field peas with dad Kevin, mom Debbie and brother Ben near East Grand Forks, Minn.
With his wife expecting their second child in 2016, Matt struggled to sift through onerous Obamacare requirements to add the new baby to their existing plan. They ended up paying for all the child's costs out of pocket — to the tune of $3,400.
Thankful for a short hospital stay and no complications, the scenario could have played out much differently. His newborn went four months without health insurance, and they took the financial hit.
"With kids, anything can happen," says Matt, recalling an experience with his first child that solidified the need to have adequate health care coverage. "My firstborn was a 1½ years old or 2 when he spiked a fever, then a febrile seizure. He's fine now, but that cost $7,000, mostly because of the hospital stay overnight and ambulance ride."
It was in 2016 when several Minnesota insurance carriers exited the individual marketplace or capped the number of individual policies offered. Seven counties had zero individual policy options.
As the companies departed, it forced farm families like the Kruegers to set up a small group plan with Blue Cross Blue Shield. However, the small group plan forced everyone — Matt, along with his parents who are in their 50s, and his brother — to have the same coverage plan. In 2018, Matt's premium was going to be $1,400 per month and a $9,000 annual deductible, which seemed like a high cost to pay without proper coverage.
"The health care industry is out of control," he says. "They can charge what they want to charge."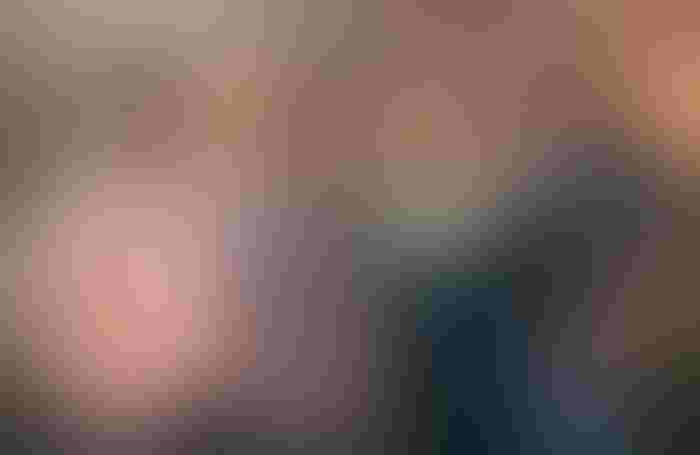 Serious threat
Unless a spouse has a job with health benefits, those costs can sink a farm budget. Fortunately, new programs for farm families may provide a cure, or at least a Band-Aid. In Minnesota, Matt signed on to a new program called 40 Square Cooperative Solutions, created to bring health plan solutions to the agricultural community and Minnesota farm families. Although his premiums didn't drop dramatically, he no longer has the high deductible, and has vision and dental options previously unavailable. His prescription costs are also lower.
Rhonda and Don Stenzel found similar expanded coverage options and some premium relief under 40 Square. The Stenzels farm 3,000 acres in the southwest corner of Minnesota near Okabena.
Previously they paid $1,337 monthly for health care coverage, which was projected to jump to $1,799 per month this year. Now with 40 Square, their premiums are $1,362 per month.
"As a farmer, there was no other way to get insurance unless you had an individual plan and pay whatever they want," Rhonda says.
Unlike small businesses on main streets, farms weren't considered a business on a similar playing field. "40 Square fills that gap so you can get some group insurance and get better rates," she shares.
Charlene Vrieze, executive director at 40 Square Cooperative Solutions, says the cooperative requires members to be actively involved in production agriculture. Members must own $100 in voting stock and $1,000 in common stock to participate, which is split out as $83 on top of premium costs each month during the first year. Because of federal law, each policy must have a minimum of one common law employee, who is issued a W-2.
Vrieze says the first enrollment in 2018 brought in 393 members, 485 families and a total of 1,074 total individuals covered.
"This serves as a nice foundation for us to build off of in subsequent years," Vrieze says. Deductibles range from $1,500 to $6,550 per year; 60% are enrolled in the highest deductible plans, she says.
"Farmers tend to have the highest deductible plans to minimize premium payments," she notes. And four of their six plans are associated with health savings accounts, which allow farmers to use this tax advantage tool to save money to go toward future health care costs.
Farmers' voices heard
Most of the co-op's board is elected by its members.
"Because we are a self-funded health plan, as opposed to fully insured, the board can determine what services it offers as a result of feedback from the membership," Vrieze says. "If $10 million is paid in premiums over the course of the year, and only $7 million is expended for claims, the member-elected board determines what to do with the remaining $3 million. They could put it toward reserves, add additional plan features, reduce premiums the next year, etc. This is not possible with other health plan options out there."
A main focus of 40 Square includes providing tools for users to be more educated on their health care costs. Vrieze says their customer service line allows participants to explore costs. For instance, if a doctor prescribes an MRI, the customer service representative could identify the costs at different facilities. It can help enrollees decide if they want to go to a local clinic at a cost of $3,000, or drive 45 minutes and save $1,000.
"These are the tools we are aiming to provide to our farmer-members to bring the control back into their hands and allow them to keep some of their money," Vrieze says.
Health sharing options
Matt's mother Debbie had traditional health insurance coverage for over 30 years, mainly through the cooperative for American Crystal sugar beet growers. The 40 Square option offered the right solution for their son's young family, but it didn't seem like the right fit for them, even though premiums were lower.
Debbie, 52, and husband Kevin, 56, were in good health, with a cholesterol pill for Kevin being the only regular medication. They took a "leap of faith" in jumping off the traditional insurance bandwagon and signing on to Christian Health Ministries, which costs them $300 per month. They chose a catastrophic level of coverage, "Brother's Keeper," which provides unlimited cost support for illnesses and catastrophic coverage exceeding $125,000.
Christian Health Ministries is not an insurance company. You pay for services, and it pays out when you have bills above $500. Debbie says because their typical costs are so low, even when medical costs do come up, it is still less than the monthly premium amounts. Often time providers offer up-front discounts because services are paid in full.
The plan also allows them to contribute funds to help other members. It is estimated that if every member gives an additional $4.50, it can cover all of the extra costs beyond what insurance covers. CHM lists families who have additional health costs, and members can choose to contribute directly to offer assistance.
"This is part of where you're sharing in each other's expenses," Debbie says. "One day we might find our names on that page. This is where the rubber meets the road in sharing each other's burdens."
Association Health Plans
In Washington state, Farm Bureau offers a health plan to members in sparsely populated regions. At its peak, it was rolling in 917 employers with a total of 7,204 employees to group together in a pool.
When ACA went into effect, 60% of enrollment was lost from 2013 to 2015, says John Stuhlmiller, CEO of the Washington Farm Bureau.
"When the government steps in and provides something for free or reduced costs, it screws up the marketplace. There was a market disincentive when the federal government says we're going to subsidize health care," Stuhlmiller says.
"The Affordable Care Act did anything but make health care more affordable," he adds. "Instead, we saw carriers pack up and leave. When the government sends ripples through the marketplace, it effects how health care is delivered."
The ripples don't affect those in urban centers, but rural areas saw a different picture.
Brad Haberman has participated in the Washington Farm Bureau health care plan for the past two years. He operates a 2,200-acre timothy hay, alfalfa hay and Sudan grass farm in Kittitas County. He also runs over 160 head of cows and operates a hay processing facility for exporting forage overseas. He has three full-time employees on the farm and 40 full-time employees in his processing plant.
"We previously offered a group plan to our employees but dropped it as we were told the employees would have a better plan for the entire family through the Affordable Care Act. This was not the case because most of the employees did not qualify or chose not to participate in that program," he shares.
Instead he captured $400-per-month premium savings with the Washington Farm Bureau plan, while adding vision and dental.
David Pearson, director of marketing and association health plan consultant at Washington Farm Bureau, says the organization has been able to keep a lid on premium increases. When most others see premiums rise 20% to 30% per year, the association has been able to hold increases to 11.5%.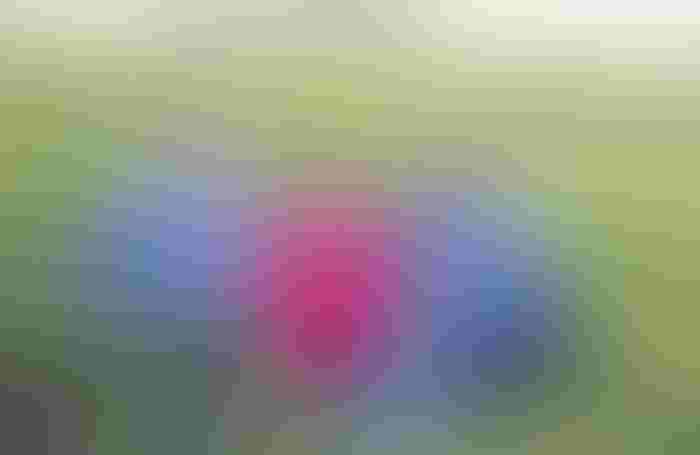 Other states interested
A Farm Futures survey found about 46% of readers would be interested in buying health insurance through a pool offered by a commodity group or other association. 40 Square is one option, but state laws prohibit going outside of state lines.
Vrieze says the cooperative has been in conversations with people in Indiana, Nebraska and Ohio to potentially set up similar cooperatives. "Our focus is making sure we get Minnesota right prior to expanding to other states, but we want others to learn from our experience," she says.
Because health insurance is regulated by states, each state has to operate according to its laws. "We were fortunate in Minnesota because the Legislature recognized the difficulty we were having and allowed us to be regulated by the Federal Department of Labor," Vrieze says.
The Washington Farm Bureau is also looking to cross state lines to expand its pool if federal law allows. Stuhlmiller says a huge opportunity exists to expand association health care offerings. "Everybody is looking to us as a model," he says.
The Off-farm option
Farm Futures survey data also found that 20% of those who responded said they rely on a spouse's off-farm job for health insurance, and 10% have an off-farm job themselves to provide health insurance.
In 2010, Kansas farm wife and financial adviser LaVell Winsor and her husband, Andy, paid $400 a month for health insurance. Now it's up to $1,275 a month. The major premium hikes have come in the last three to four years, with rates in 2014 at $650 a month, increasing 20% to 30% per year since then.
"This is ridiculous that we're paying twice as much as four years ago," Winsor says. "Up to now we've just been eating it."
She's considering an off-farm job to stop the bleeding. Last fall she even explored some of the health share programs, but in the end, decided they were too risky.
"There are too many unknowns," she says. "If something catastrophic happened, we wanted to make sure the money would come back to us."
The Winsors farm 3,800 acres of corn, soybeans and wheat near Topeka, Kan. An off-farm job has pros and cons. "I'm doing enough things for our farm that it takes a lot of time, and an off-farm job could cut into what I could do from a management perspective," she says.
Shoshanah Inwood, assistant professor at Ohio State University's School of Environment and Natural Resources, says that off-farm jobs take time and energy away from the farm enterprise and family, and is an added source of tension and distraction.
"The stress of off-farm work is compounded by lack of high-paying employers offering health insurance and benefits in rural areas, and shapes how farmers balance farm priorities with off-farm employment demands," she says. "In our interviews, farmers consistently pointed out the stress of commuting long distances to work, farming and family obligations, and the additional stress of performing well at their job to ensure they would not be fired or let go, and lose their benefits."
Winsor estimates health care costs pencil out to about 7.5 cents per bushel for their operation. In the current economic outlook, every penny matters on the farm.
"When times are tough, we encourage folks to reduce living expenses as much as possible," she says. "This is a large expense, and there's not much one can do about it."
Managing risk = managing health
Many farmers view health insurance as part of their risk management strategy. Three out of four farmers surveyed (74%) reported that health insurance is an important or very important risk management strategy, according to research from Ohio State's Shoshanah Inwood.
Two out of five farmers (40%) reported that they, or a family member, had health problems affecting their ability to farm. In addition, 50% reported they would have no one to run the farm in the case of a major illness or injury.
"These findings demonstrate the way in which health creates constraints on the farm operation, with direct implications for enterprise growth and development," Inwood says. "Current farm risk management programming predominantly focuses on production and marketing-related risks, and currently places little emphasis on health risk outside of farm safety. These findings reinforce the need for more active integration of health into business and risk management planning."
As the nation's farmers age, the aging population is also more prone to health conditions that require costly care. Greater than two-thirds (64%) of farmers reported that they were not confident they could pay the costs of a major illness or injury, such as a heart attack, cancer or loss of limb, without going into debt. Moreover, 53% reported they were concerned they would have to sell up to the entirety of their farm assets to address health-related costs, such as long-term care, nursing home care or in-home health assistance.
Inwood says this could create a "land-access bottleneck" in the countryside, as farmers are forced to farm longer and hold onto the land longer to capture the highest value for land, or continue to receive payments from the land.
About the Author(s)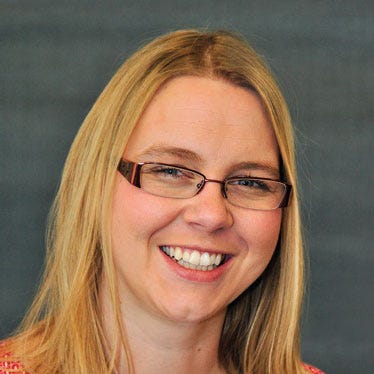 Policy editor, Farm Futures
Jacqui Fatka grew up on a diversified livestock and grain farm in southwest Iowa and graduated from Iowa State University with a bachelor's degree in journalism and mass communications, with a minor in agriculture education, in 2003. She's been writing for agricultural audiences ever since. In college, she interned with Wallaces Farmer and cultivated her love of ag policy during an internship with the Iowa Pork Producers Association, working in Sen. Chuck Grassley's Capitol Hill press office. In 2003, she started full time for Farm Progress companies' state and regional publications as the e-content editor, and became Farm Futures' policy editor in 2004. A few years later, she began covering grain and biofuels markets for the weekly newspaper Feedstuffs. As the current policy editor for Farm Progress, she covers the ongoing developments in ag policy, trade, regulations and court rulings. Fatka also serves as the interim executive secretary-treasurer for the North American Agricultural Journalists. She lives on a small acreage in central Ohio with her husband and three children.
Subscribe to receive top agriculture news
Be informed daily with these free e-newsletters
You May Also Like
---