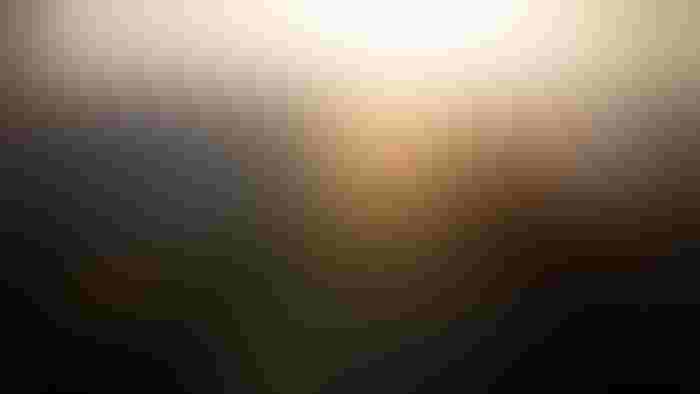 Three-year-old Madeline Kemme says she wants to be a farmer when she grows up, just like her mother, Faith Kemme.
"I'm a kid farmer now," Madeline proudly exclaims.
Her mother, Faith, shared the same sentiment. Since she was a little girl, Faith dreamed of being a farmer, just like her father, Roy Wendte.
Today, the Wendtes are part of a four-generation family farm operation near Altamont, Ill., made up of Roy and Christine Wendte, son Chase Wendte, daughters and sons-in-law Faith and Matt Kemme and Lydia and Adam Holste, Roy's brother Leon Wendte and their mother, Doris Wendte, along with seven grandchildren.
During harvest, Faith runs the grain cart with her oldest children, Leo and Madeline, in the cab beside her. And although motherhood from the field has its share of challenges, Faith says it's overwhelming in the best way to raise her children on the farm.
"We get to talk about a lot of things from the tractor cab," Faith says. "We talk about Jesus, about farming and about our family. I truly believe this is what God wants me to do — do my best, work hard and leave the rest up to His will."
Over the last decade, Roy and Christine have expanded the farm to make room for their three children, plus their spouses and children.
"We've been very blessed, but I certainly didn't plan it this way," Roy explains. "Where there's a will, there's a way. There's plenty of work to go around on the farm."
Wendte Farms is a true family affair, as every member of the family plays an active role in the viability of the operation. Roy says the key to working together is that everyone has a role on the farm that they enjoy and excel at. Their roles include:
Roy and Christine Wendte. Roy runs equipment and makes most of the farm's management decisions. Christine feeds the harvest crew, babysits her seven grandchildren and makes parts runs as needed.
Doris Wendte. Until her 96th birthday this year, Doris did the farm's accounting.
Leon Wendte. Leon aids in engineering decisions and drainage work for tiling projects. He's a retired Natural Resources Conservation Service engineer.
Adam and Lydia Holste. Adam runs equipment and operates the family's Dekalb Asgrow and Pivot Bio dealerships. Lydia handles the family's paperwork, public relations and landlord relations, plus makes harvest parts runs. Their children are Aiden, 12; Lane, 7; Addie, 4; and Lillie, 2.
Matt and Faith Kemme. Matt runs equipment, aids in the family's trucking and does mechanical work around the farm. Faith also operates equipment, helps make agronomy decisions and does the farm's bookkeeping. Their children are Leo, 5; Madeline, 3; and Walt, 1.
Chase Wendte. Chase keeps the shop clean, helps babysit his nieces and nephews, and helps pack and deliver field meals with his mother.
"We really put the 'family' in the family farm," Lydia explains. "Working with faith first, family second and the farm last has really built the farm to what it is today. They say to always separate family and business, but the farm is our business, so we're fortunate to work together so well."
Send your best family harvest photos to [email protected] by Nov. 13.
Subscribe to receive top agriculture news
Be informed daily with these free e-newsletters
You May Also Like
---