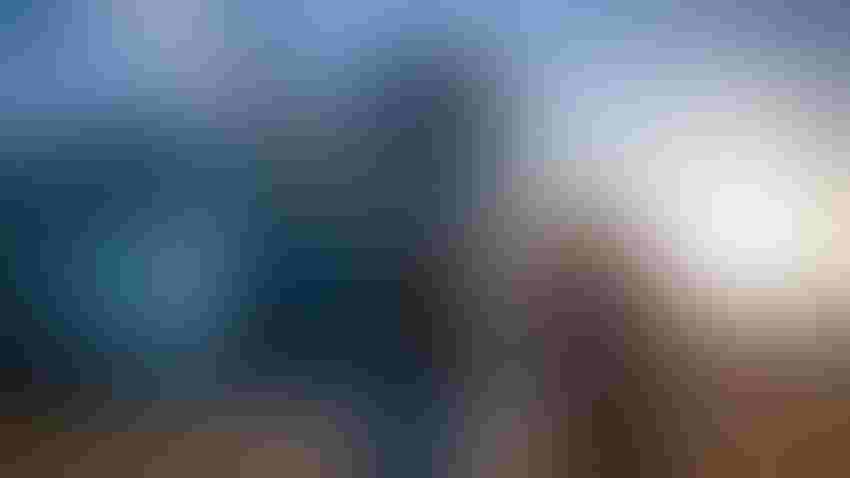 Farm families spend a lot of time doing what they love most: farming. It's driving tractors, moving cattle, shipping grain, watching the kids play, enjoying a sunset – and all the other great things that make up the wonders of farm life.
Yet, farming also has challenges. There are things most of you simply don't enjoy doing. Grain marketing. Hiring new employees (if that's even possible). Doing book work.
And, if our surveys and farm dinner conversations are true, you don't enjoy creating a transition plan to move the business to the next generation. And so the vast majority simply put it off. Sometimes to disastrous results.
According to Pinion, only 30% of all farms and agribusinesses successfully transition from the first to second generation; of those that do survive, 10% transition to a third, and of the few remaining, less than 4% make it to a fourth generation.
The problem is large. And having no plan to pass the farm on is clearly avoidable.
What's at stake
According to USDA, large and very large family farms produce over 63% of the value of all products sold, while non-family farms produce around 21%; the nearly 2 million small farms and ranches with sales under $250,000 produce just 15%.
Those large-scale family farms often include two or more generations. To remain viable long-term, they need a transition plan. And that's if they have someone to transition to in the first place. An estimated 70% of U.S. farmland will change hands in the next 20 years, but many family operations do not have a next generation skilled in or willing to continue farming.
If a farm or ranch family has not adequately planned for succession, it is likely to go out of business, be absorbed into ever-larger farming neighbors, or be converted to non-farm uses.
While many farmers are unsure about transition planning, not starting the process often makes things worse for everyone. That seems to be the default on most farms.
But why, when so much is at stake?
"While transition planning is important, it's rarely the most urgent thing on our radar," says Davon Cook, Pinion principle and ag business coach. "Farmers have lots of logistics to manage and balls to keep in the air. It's easy to defer a long-term, slow burn project like transition planning."
What's more, it is often uncomfortable; most families do not like discussing money. Communication is the key to any successful business, and it's especially true for transition planning.
"It's hard to all at once have a potentially emotionally charged conversation if there isn't a history of talking over smaller things," says Tim Schaefer, a certified financial planner and founder at Encore Wealth Advisors. Both Cook and Schaefer offer farm business advice at FarmFutures.com.
Farms that do start succession planning often do it for the wrong reasons. They believe the goal is to limit tax burdens; yet, "most farms do not fail at transition planning because of poor tax advice. They fail because the generations aren't aligned over core values and agree on how the farm should be operated," says Schaefer.
Let's get started
Getting started is often the hardest part. Getting it right is next. What's the secret? How do you get transition traction, so your farm legacy moves forward?
A great starting point awaits you at the 2024 Farm Futures Business Summit. Our focus is to help family farms get 'unstuck' so they can start that vital process of moving management to the next generation.
Two breakout sessions will help kick start your process. In one, University of Nebraska extension economist Jessica Groskopf will discuss family farm dynamics – the difficult conversation starters that must take place if your family wants to get serious about future proofing your farm. In another session, three real world family farm operators tell their own story of the ups and downs of their own succession plans.
Our keynote speaker, Brooke Didier Stark, will share her very relatable vision on how to build a farm legacy that lasts longer than you do. She is one of those rare ag lawyers who makes 'legal speak' understandable. Brooke understands the planning challenges facing families, and she especially enjoys working with clients in the agricultural sector.
There will be plenty of time for questions, not just at these sessions, but throughout the conference. This winter farm event is custom designed to help farm families overcome their greatest challenges. You will come away feeling a new energy and confidence about the future of your business.
Register for the Farm Futures Business Summit with promo code FAMILY30 by December 23, 2023 and receive 30% off when you register* two or more individuals.
Don't miss this chance to learn dynamic skills needed to keep your farm humming along for generations to come.
*Discount applies to in-person event only. 
Learn more about navigating multi-generation operations at the Farm Futures Business Summit in Coralville, IA, Jan. 9-11, 2024.
Subscribe to receive top agriculture news
Be informed daily with these free e-newsletters
You May Also Like
---