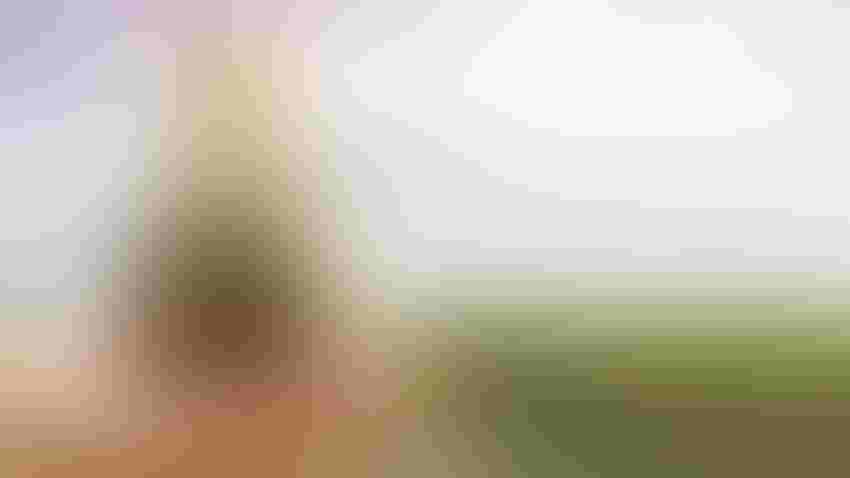 HIGH-VALUE: With the latest top selling farmland in the Midwest happening in 2023, have we hit the peak of land prices this year?
Andrii Yalanskyi/Getty images
Record-breaking highs for farmland sales in the Midwest, continued high demand and a rallying cattle market are all things that are affecting land values across the region. Knowing these facts likely brings questions to the minds of farmers and ranchers.
Where do new producers start? Should you wait to buy that cropland at auction? Have land prices finally peaked in 2023? Read on to answer these questions and more with Eric Ehlis, assistant vice president of Farm Credit Services of Mandan, N.D.
What are some of the leading causes for increased land prices and values? Farm economics have been pretty strong for the last several years. If I had to put my finger on one thing that's influenced land values in our area is that grain farms have been really profitable the last few years. Farm profits have been at record levels and part of that is driving demand.
USDA assistance and the COVID money all played into higher revenues for farmers, as well. I've been at Farm Credit for 29 years and financial ratios are at their strongest levels right now. Guys are seeing good returns on what they're currently operating, so it's a good business decision.
Still, there isn't an oversupply of land coming onto the market right now. Mainly, it's coming from retired farmers or people who have owned property they're not operating themselves and want to capitalize on good values. It's tough to find land. There's lots of things to consider.
How are high interest rates affecting sales? Interest rates are significantly higher than they were 18 months ago. It's hard to know for sure how higher rates will influence the land market moving forward. Certainly, the rates are playing into people's decision-making process to some degree, especially when they start factoring what payments are going to be with a 7% interest rate versus the 3.5% interest that was available three years ago.
The higher interest rate changes the equation dramatically from a cash-flow standpoint, and whether we like it or not, the Federal Reserve's monetary policy is working to some degree to stave off inflation. When we talk about the cost of and how much capital is required, there's some borrowed capital that enters into the equation. When we talk about borrowed capital that is twice the cost it was 18 or 24 months ago, it's going to have an effect.
There's no question in my mind that the interest rate is going to start influencing people's appetite for land if they have to borrow the capital, with those rates being double what they were two years ago.
With the current prices, where do new farmers and ranchers get started? Here at Farm Credit Services of Mandan, we have a Young and Beginning Farmer real estate program among many others to help those beginning producers. We have relaxed underwriting standards for that group in order to help give them the chance to get started. We're willing to take more risk with people that are younger, recognizing that they have a limited equity base.
Farm Credit Services of Mandan realizes that the future of the industry is in that generation. We recognize that the future is in youth, and we've got to take a little extra risk to build a relationship with them as our next generation of producers.
What are the differences we can expect to see between cropland and pastureland pricing? It's always kind of been general consensus in our area of finance that pastureland usually sells for a discount to cropland, just because it doesn't generate the same amount of gross revenue that a cropland acre does. Looking into this next year, I think we'll see some additional movement in grassland value in light of the strong cattle market right now.
With the substantial profits we can expect to see in the beef sector this year, that's going to have an influence on grassland values in the next 12 to 18 months. Pasture still trades at a discount to productive cropland in general, but those additional profit margins may bring an uptick in grassland values.
Closing thoughts on the outlook of land value? I'm expecting to see continued high demand. There's not a lot of land changing hands, and profit margins have been adequate. Therefore, I think prices will remain strong. I'm not really seeing prices going up a ton, but they'll continue to be stable for sure.
Subscribe to receive top agriculture news
Be informed daily with these free e-newsletters
You May Also Like
---