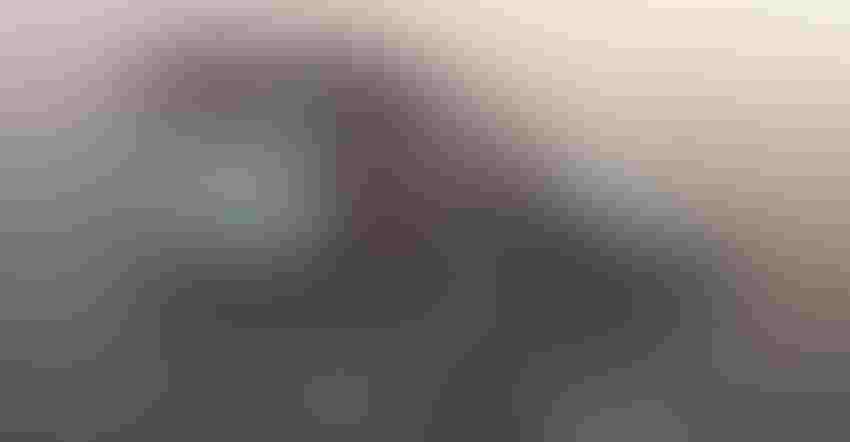 WATERWAY PLAN: The Water Resources Development Act has made it through Congress. The measure makes permanent a cost-share formula first established in 2020.
Vince Streano/Getty Images Plus
The Senate overwhelmingly passed the Water Resources Development Act by a vote of 83-11. It was included as part of the massive $858 billion National Defense Authorization Act. That bill now goes to President Biden for his approval.
To get bi-partisan support, the defense bill includes a provision that would remove COVID-19 vaccine requirements from the military. This has been a major point of contention for many Republicans.
"For almost two years, we have been fighting to repeal the vaccine mandate for active service members. It has had devastating consequences on the retention and recruitment of America's finest warfighters," Greg Murphy, R-Md.,said after the House passed its version of the bill last week. "While as a physician I realize the importance of having our forces healthy to defend this nation, it is unconscionable that members of our military, many of whom have served valiantly for years, have been forced out despite medical and religious reasons for not wanting to be vaccinated."
The president strongly opposes this provision. On Monday, his press secretary Karine Jean-Pierre called its inclusion "a mistake." However, Biden has not said publicly if it will affect his decision to sign the bill.
WDRA is a bill authorized by Congress every two years to fund Army Corps of Engineer waterways projects. Earlier this week leaders from 25 different agriculture trade organizations issued a public letter pushing for its passage.
Permanent cost-share
Under the new legislation, the cost-share formula established in 2020 will be made permanent. That means the funding formula for inland waterway constructions projects will remain at 35% from the general Treasury fund and 65% from the Inland Waterway Trust Fund.
Overall, WDRA will authorize more than $37 billion in funds for inland waterways projects. It also keeps dams on the Columbia-Snake River system. Environmental groups have long sought their removal saying they are detrimental to the local salmon population. Numerous agricultural organizations have warned removing this transportation route would significantly increase costs and lead to more carbon emissions from land-based transportation.
The National Grain and Feed Association was quick to praise Congress for passing the new WDRA.
"American agriculture's competitive advantage depends upon the reliability and cost-effectiveness of the national transportation system," NGFA President and CEO Mike Seyfert said. "The permanent change in the waterways cost-share formula passed by Congress this week will expedite the modernization of U.S. locks and dams and provide certainty for agriculture and other waterways stakeholders,"
He went on to thank Congressional leaders who played a key role in passing the bill including House Committee on Transportation and Infrastructure Chairman Peter DeFazio, D-Ore.; Senate Committee on Environment and Public Works Committee Chairman Tom Carper, D-De.; EPW Ranking Member Shelley Moore Capito, R-W.Va.; and T&I Ranking Member Sam Graves, R-Mo.
About the Author(s)
Subscribe to receive top agriculture news
Be informed daily with these free e-newsletters
You May Also Like
---