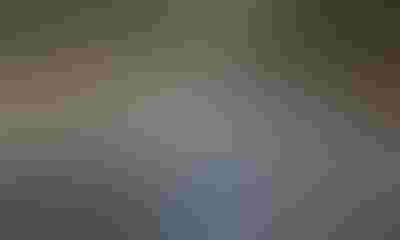 Nearly 800 people attended more than 30 meetings across Vermont to voice their opinions on the state's draft of Required Agricultural Practices. Some 169 Vermonters submitted written comments to the. Agency of Agriculture, Food, and Markets on the RAPs, aimed at helping to clean up agriculture's contribution to pollution of Lake Champlain and other water bodies.

Vermont to 'air' Clean Water RAPs version two
"The feedback we received is now being incorporated into a second draft, which we will present to the legislature and the public in February," says Jim Leland, VAAFM's Director of Ag Resource Management. "From February to March, we'll continue to be open for informal public comment at our [email protected] e-mail address.
"We will file a final draft of the RAPs with the Secretary of State in mid-March," he reports. "That will kick off the formal rulemaking process." 
The RAPs are an updated version of the Accepted Agricultural Practices (AAPs), the laws which regulate farms in order to protect water quality. They're being re-written to a higher level of performance as part of Act 64, the Clean Water Act, signed into law in July 2015.
Then, the public will then have the opportunity to comment formally and attend public meetings during this process. Act 64 specifies that the RAPs will be finalized by rule before July 1.
"We're very pleased to have received so much constructive feedback," notes Vermont Ag Secretary Chuck Ross. "This is a clear indication that Vermonters, particularly farmers, care very deeply about water quality and getting this right. When the RAPs are eventually finalized and signed into law, they'll be stronger and more effective, as a result of all the input we received."
Substantial farmer input
A wide range of Vermonters contributed feedback, including lakefront camp owners, environmentalists, and farmers. Based on the sign-in sheets, 54% of the public meeting attendees were farmers. Respondents shared a wide range of opinions on issues ranging from the definition of "small farms" to the standards associated with manure spreading and stacking, to the proposed requirements for cover cropping on fields subject to flooding.
For more on this issue, see Vermont small farm coalition raps environmental RAP regs.
"We're currently making significant changes to the draft, based on the feedback we've received," acknowledges Leland. "For instance, we now know we need to make changes to the small farm definition, and revise the proposed standards around manure application and stacking – among other changes. We look forward to finalizing the second draft, and sharing it next month."
VAAFM also is making available all written public comments received before Jan 1, 2016. The Agency will simultaneously publish an abridged responsiveness summary, outlining major themes of public comments. The second draft of the RAPs, the responsiveness summary, and the public comments will be available on the Agency's website in early February.
For more on the RAPs, and the Agency's efforts to implement Act 64, visit agriculture.vermont.gov/water-quality/regulations/rap.
Subscribe to receive top agriculture news
Be informed daily with these free e-newsletters
You May Also Like
---