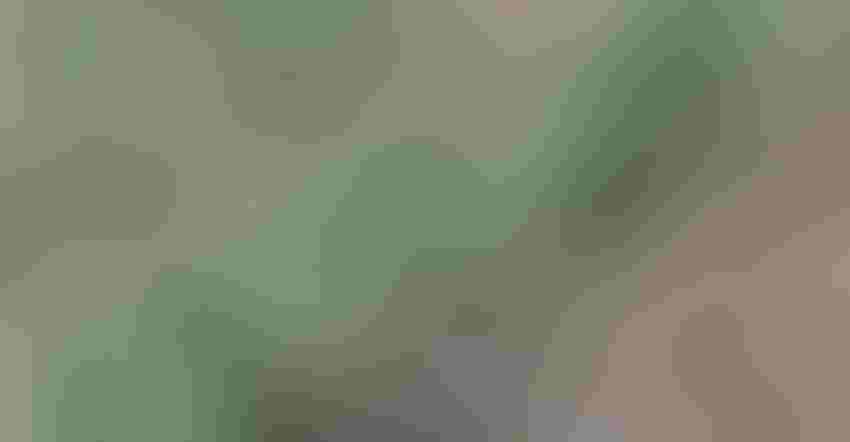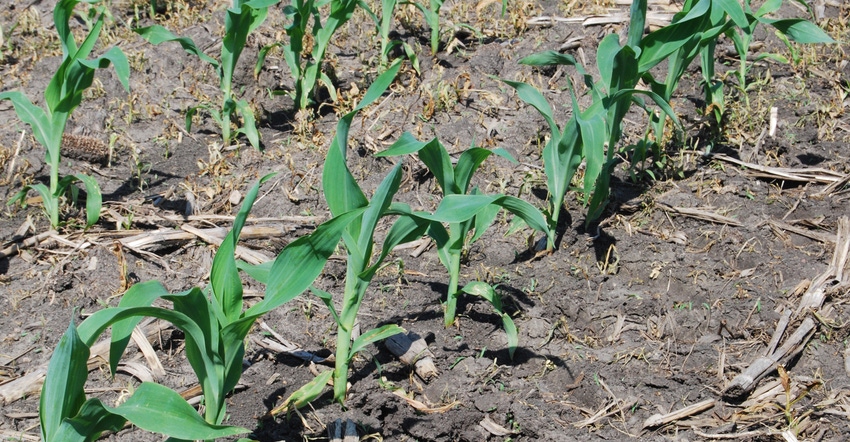 PAYMENTS: USDA is putting aid programs in place to assist farmers financially hurt by the COVID-19 pandemic.
Rod Swoboda
USDA announced a $19 billion relief package April 17 to assist farmers and consumers in response to the COVID-19 national emergency. The program will provide $16 billion in direct support based on actual losses for farmers from prices and market supply chains being disrupted. USDA will also purchase $3 billion in fresh produce, dairy and meat for distribution to food banks and other groups helping families in need, said Secretary of Agriculture Sonny Perdue.
USDA will have an additional $14 billion available in Commodity Credit Corporation funds in July for a potential second round of payments during the summer, but that is only a small amount to handle the requests USDA is receiving, said USDA Under Secretary Bill Northey. "I know that sounds like a lot of money, and it is, but we have a surplus of requests," he said. "I get eight to 20 letters a day from commodity groups and others that are seeing losses. I'm sure we have $50 billion to $60 billion worth of demand."
The $19 billion USDA program, known as the Coronavirus Food Assistance Pro-gram (CFAP) will use money allocated by Congress through the CARES Act and from other sources to maintain the integrity of the food supply system. The $16 billion in direct payments for farmers will include $9.6 billion for the livestock industry ($5.1 billion for cattle, $2.9 billion for dairy and $1.6 billion for hogs). It has $3.9 billion for row crop producers, $2.1 billion for specialty crop producers and $500 million for other crops.
How payments are calculated
USDA said farmers will receive a single payment, which will be determined using two calculations:
Jan. 1 to April 15. For price losses that occurred from Jan. 1 to April 15, producers will be compensated for 85% of losses.

April 15 to end of third quarter. The second payment will be for expected losses from April 15 through the next two quarters and will cover 30% of expected losses.
The payment limit will be $125,000 per commodity with an overall limit of $250,000 per individual or entity. Qualified commodities must have experienced a 5% price decrease between January and April. USDA is expediting the rulemaking process for the direct payment program and expects to begin sign-up for the new program by early May and to get payments out to farmers by the end of May or early June.
Additional assistance sought
Perdue said he knows the money provided by this new program won't cover all the losses agriculture is sustaining. "But we are striving to provide additional assistance to help farmers cover costs and cope with the destruction of markets and low prices in the months ahead, not really knowing what the demand destruction will be."
Farming in western Iowa, Kevin Ross, president of the National Corn Growers Association, says the $19 million in immediate relief will help support farmers, maintain the integrity of the food supply chain and ensure Americans continue to receive and have access to food.
"This program provides $3.9 billion for row crop farmers including corn growers," Ross says. "The livestock industry — corn's No. 1 customer — will receive $9.6 billion in assistance, ensuring this important market keeps functioning."
Revenue decline to continue
"Agriculture is facing immense uncertainty amid the COVID-19 pandemic<" Ross says. "This much-needed relief will not only provide direct assistance to our nation's corn farmers, but also deliver much needed relief to our customers who produce and feed livestock. We look forward to working with USDA on further program details."
An analysis released by NCGA in mid-April projects a decline of $50 per bushel per acre for the 2019 corn crop due to lower prices caused by the pandemic. Based on cash corn prices in April, the estimated losses would likely increase through the rest of the marketing year. Further analysis is underway for the 2020 crop year, with losses anticipated to be higher than those in 2019.
Corn will be one of the most impacted crops,  as its two largest uses — livestock feed and ethanol — are under pressure. Reduced livestock demand and disruptions at meat processing plants are taking their toll. An average Price Loss Coverage program payment of $17 per base acre is projected for corn, which would fall short of covering 2019 revenue losses, underscoring the need for assistance provided by USDA's new CFAP program.
About the Author(s)
Subscribe to receive top agriculture news
Be informed daily with these free e-newsletters
You May Also Like
---