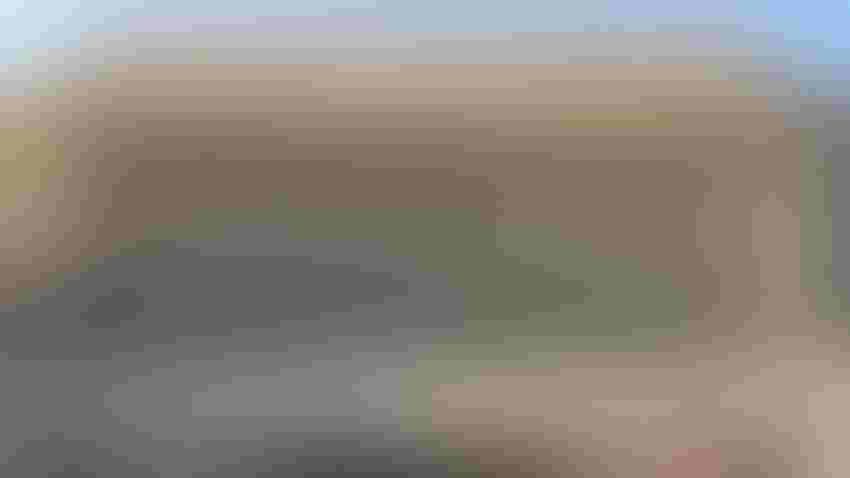 KEY DATA: Without enough responses to USDA surveys, producers in some counties might be left without farm program payments.
jkbowers/Getty Images
For producers across the country, finding an envelope with a USDA letterhead tucked into their mailbox is common — as well as setting it aside on the kitchen counter to be forgotten. Producers also tend to ignore USDA's online surveys, or calls from an unfamiliar agency phone number.
"If we do not get counted accurately, the decision-makers, the policymakers and Congress isn't going to have the right information to put together the programs that best serve our farm industry," says Zach Ducheneaux, a USDA Farm Service Agency administrator and a fourth-generation South Dakota rancher.
The USDA National Agricultural Statistics Service's Crop Production report for October, published Oct. 12, includes forecasted yields, harvested acres, total production and comparative data from the previous year.
Darin Jantzi, NASS statistician for North Dakota, says the information the agency receives from surveys is integral to the success of farmers in the region, especially when it comes to farm programs and crop insurance.
"There have been times where we're not able to publish data from certain counties because we didn't get enough reports back from producers," he says.
Insufficient survey responses from a county result in that county not receiving payouts from a farm program. "We have to receive a certain number of surveys back in order to be statistically defensible to meet our criteria to publish," Jantzi says. "If we can't publish the data, the producers are affected in the amount of payment they receive — if they get a payment at all."
This was the case for corn growers in several North Dakota counties in the last few years. "The biggest issue is that those producers didn't get paid anything at all because we weren't able to publish the data," he says. "It's important for producers to know that when they participate in a farm program, they should also be participating in NASS surveys."
Even though enough responses are needed for a survey to be statistically accurate, not every producer in a county receives a questionnaire because most surveys NASS conducts are sample-based.
How correct is data?
For monthly surveys, such as October's, Jantzi says NASS receives about an 80% response rate. For quarterly or annual surveys, the response rate can drop below 50%. "We typically get around 75% to 80% response for the monthly surveys since they're shorter. But those quarterly surveys, they're down in the 40% to 50% range."
With lower response rates, how can they ensure the data is correct?
"When we do experience lower responses, the methodology that's in statistics can account for this happening, and it does a great job of it," he explains. "We can get this accounted for through the science, but the best way to get the information is from the producer themself."
Response rates vary by state. "North Dakota, Kansas, South Dakota, Nebraska and Minnesota can all be on the lower end of responding," Jantzi says. "On the other side, West Virginia and Utah are two states where response rates as high as 95% are common. It's a dynamic spectrum."
Even though lower response rates directly impact USDA work, Jantzi says he understands the hesitancy of reporting. "Data like this is really sensitive information. To some producers, it's like talking about what they have in their bank account," he says. "Even commodity groups have a hard time getting that information, but the data is valuable for the industry."
Jantzi says not to worry about data confidentiality. "It's important to emphasize that all data NASS collects are kept confidential and are only used internally to NASS," he explains. "No outside entity can access or acquire unpublished data or individual producer responses."
Jantzi appreciates those producers who regularly respond to surveys. "We visit with a lot of producers who don't answer surveys. But the truth is, there are those producers who do a great job understanding the importance of the surveys and data, and report every time when they're selected for a survey," he says. "We always want to give a thank you to those producers because they do their part and do a great job."
Producers can look forward to updates from the five-year Census of Agriculture in February.
Subscribe to receive top agriculture news
Be informed daily with these free e-newsletters
You May Also Like
---