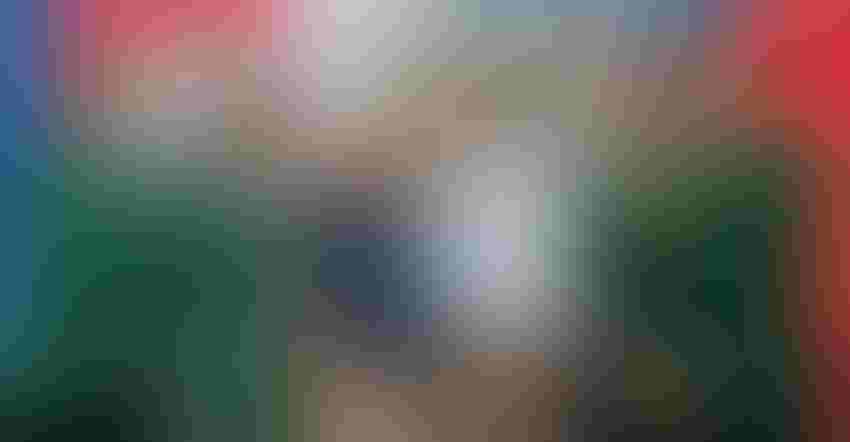 UNDERSTANDING AG: 2017 Missouri State 4-H Council members (left to right) Warren Barge, Mitchell Moon, Ethan Walker and Holly Hatfield surround Missouri Department of Agriculture Director Chris Chinn (center) and now Gov. Mike Parson at the 2017 Missouri State Fair. Parson is a long-time supporter of agriculture and rural youth programs.
Missouri Department of Agriculture
Legendary teams are built with a strong vision to serve the needs of their customers. Their leaders are equipped with a long-term plan for improvement, belief in unifying their team and a foundation of continuity. The state of Missouri shouldn't be any different. 
It is with this column that I am excited to welcome farmer, military veteran and lifelong public servant Mike Parson as Missouri's 57th Governor.
As I'm sure you've read or heard, Parson received the call that he would be taking over as governor of Missouri while baling hay and moving cattle at his farm in Bolivar. Within the next 48 hours, I received a call from him inviting me to continue serving as your director of agriculture. As he travels across Missouri, Parson has consistently promised improvement, unification and continuity to move Missouri forward.
Parson is no stranger to agriculture. He's a third-generation farmer and has championed many pieces of agriculture legislation such as the Missouri Farming Rights Amendment. When voters approved that amendment in 2014, the right to farm in the Show-Me State became part of our guaranteed rights in Missouri's constitution.
I've known Parson for many years from his time serving in the legislature and as Missouri's lieutenant governor. He has always fought to raise the quality of life in rural Missouri, and I am excited to see how that mission will be enhanced by serving as governor. It is truly an exciting time for Missouri agriculture with leadership positioned across state and federal governments that appreciate life on the farm.
Parson understands the need for infrastructure investment because he lives in rural Missouri. He understands the impact drought conditions have on livestock and row crop farms because he has his own farm. He understands the pressure that agriculture trade negotiations have on prices because he feels them, too. He understands that a thriving rural Missouri means a thriving state of Missouri.
Why is all of this important to you? The farmers and ranchers I've spoken with are thrilled to have a farmer in the governor's office. They all feel as though they have a friend there now because he is one of them. In his first two weeks in office, Parson has visited with cattlemen and women, corn growers, hog farmers, soybean growers, dairymen, rice farmers, cotton growers and many other leaders in agriculture. He's told those farmers, "You will be a part of this governor's office."
In fact, Parson has already had important calls on your behalf with U.S. Secretary of Agriculture Sonny Perdue about Missouri agriculture, and U.S. Secretary of Commerce Wilbur Ross about rural broadband. He understands these priorities, and more, will have a huge impact on rural Missouri. Parson is also one of the greatest supporters of the Missouri State Fair and youth in agriculture, whether they be in blue jackets or green blazers.
"Team Ag" is excited to see where Parson will guide our department to benefit our communities, farmers, ranchers and Missouri agriculture.
Chinn is the director of the Missouri Department of Agriculture and a hog producer from Clarence.
Subscribe to receive top agriculture news
Be informed daily with these free e-newsletters
You May Also Like
---