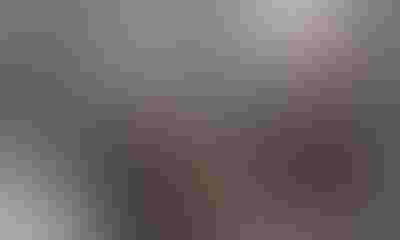 A bi-partisan group of Midwest governors is urging the Obama Administration to remove a key hurdle that prevents the sale of motor fuel with 15% ethanol during the summer. In a letter sent yesterday to U.S. Environmental Protection Agency administrator Gina McCarthy, the governors pointed out that gasoline with 10% ethanol gets a regulatory waiver allowing it to be sold from June 1 to September 15. The governors urged EPA to grant a similar waiver to fuel containing a 15% ethanol, a move that would prompt more fuel stations to carry E15 and higher blends.

EXPAND E15 AVAILABILITY: Governors of ethanol-producing states are collectively joining together urging elimination of a regulatory hurdle that restricts E15 availability. The governors want to expand opportunities for E15 and mid-level ethanol blends.
The governors also point out there is no scientific evidence to support the "inequitable" treatment of the two blends. EPA doesn't allow E15 to be sold in the summer in conventional fuel areas without using a special low-volatility gasoline. The reason is the E15 blend would exceed the summer limit on how easily it would change into a vapor. The E10 blend has a waiver for the summer.
Unbalanced regulation makes it hard for retailers to handle E15
Currently, a little over 300 of the 150,000 gas stations across the country carry E15. That 300 number is growing as a result of the USDA Biofuels Infrastructure Partnership and industry efforts such as "Prime the Pump." But the number of stations offering E15 would grow higher, faster if the volatility regulation issue is settled.
"EPA's disparate handling of E10 and E15 with regard to fuel volatility regulation is stifling the widespread adoption of E15 and mid-level ethanol blends," the governors wrote in their letter. "This unbalanced regulatory treatment makes it extraordinarily difficult for fuel retailers in a conventional fuel area to offer E15 year-around as a registered fuel."
Can be used in cars and trucks, model year 2001 and newer
EPA has approved the sale of motor fuel containing 15% ethanol in cars and trucks that are model year 2001 and newer. "Today, this bipartisan group of Midwest governors are joining together to strongly urge EPA to act now to correct the unfair treatment of E15," said Iowa Gov. Terry Branstad. "EPA has the authority to act now to resolve this regulatory hurdle to give more Americans the choice of a cleaner-burning, lower-cost, higher octane, renewable fuel and we hope EPA does so immediately."
In Iowa, the nation's largest producer of ethanol, the economy depends on renewable fuel to creates jobs, boost corn prices and help the rural economy. In addition to Branstad, other governors signing the letter are Nebraska Gov. Pete Ricketts, North Dakota Gov. Jack Dalryple, South Dakota Gov. Dennis Daugaard, Kansas Gov. Sam Brownback, Minnesota Gov. Mark Dayton and Missouri Gov. Jay Nixon.
Eliminating this quirk in federal regulation would really help
"We commend Gov. Branstad for his continued leadership on this issue, and for highlighting one of the many barriers to competition in the fuel market," says Monte Shaw, executive director of the Iowa Renewable Fuels Association. "Many retailers have cited the inability to offer E15 as a registered fuel year-round as the number one barrier to providing consumers with that lower-cost, cleaner-burning option. Eliminating this quirk in federal regulation would be a real game changer."
E15 is a fuel blend containing 15% ethanol, just five percentage points more ethanol than the most commonly used fuel in the U.S., the 10% blend or E10. "E15 is often sold at a 5 to 10-cent per gallon discount to E10, and is approved by EPA for use in all 2001 and newer vehicles," notes Shaw.
EPA's disparate handling of E10 and E15 with regard to fuel volatility regulation is stifling widespread adoption of E15 and mid-level ethanol blends, Shaw adds. "The governors are strongly urging EPA to take immediate action to establish a volatility regulation that allows a uniform gasoline blendstock to be suitable for blending both E10 and E15 and ethanol higher blends, year-round."
To read the full letter click here. To learn more about E15 click here.
Subscribe to receive top agriculture news
Be informed daily with these free e-newsletters
You May Also Like
---