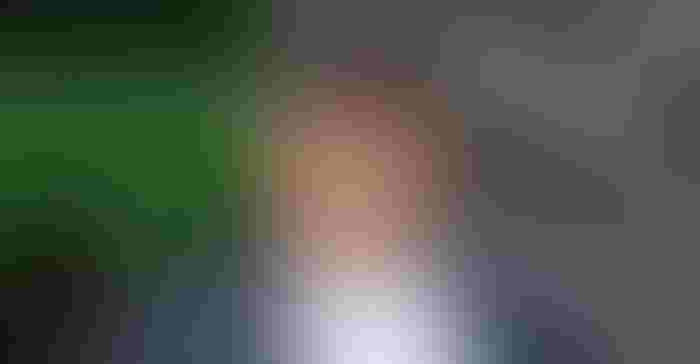 When Richard Law came home to farm with his father, Donel, and mother, Marjorie, after working at the Chrysler plant in Kokomo, Ind., for a couple of years, agriculture was much different than it is today.
"Dad had a couple hundred sows and individual farrowing houses," Richard says. "Later, we raised cows and calves in the 1960s and 1970s. We concentrate on crops today and don't have livestock. We formed Law Brothers Farms with my younger brothers John and Donnie when Dad began retiring in the 1970s. We've been at it ever since."
Richard, 80, still plays an active role in the Atlanta, Ind., operation, doing his part in the spring and combining in the fall. One thing that stands out after visiting with Richard and seeing the operation is his willingness to adapt as agriculture has changed — and continues to change.
Richard is receiving the 2019 Master Farmer award, co-sponsored by Indiana Prairie Farmer and the Purdue University College of Agriculture.
Seed side
The Laws once grew seed corn and now grow seed soybeans for Pioneer on several acres. The seed beans they raise are typically processed at Pioneer's state-of-the-art facility in Tipton, Ind.
As the need for grain storage increased, the Laws expanded their grain center and began operating as Law Farms Elevator in 1978, Richard notes.
"We put in scales and a dryer, and really started it for our own use," he explains. "There was interest from neighbors, so we began buying and selling corn and soybeans as a commercial elevator. It's still a big part of what we do today."
No-till and more
While much of their land is relatively flat, the Laws have found no-till works well for them, Richard says. The farm was one of the first in Hamilton and Tipton counties to make a serious commitment to no-till farming.
"We started out with soybeans, because it was easiest to go 100% no-till on those acres," Richard recalls. "We experimented with no-till corn, then tried strip-till corn. We moved back to no-till corn about 10 years ago and now are 100% no-till on a good portion of what we farm."
About the only time they don't no-till today is if they're transitioning a farm to tile.
"We've done a lot of pattern tiling over the years, and we still do where it's necessary," Richard says. "You can make these soils around here a lot more productive if you can drain wet spots."
Precision technology
You might not expect to find lots of big equipment featuring precision technology on a farm spearheaded by three older brothers. If you made that assumption here, you would be wrong. To cover their acreage in a timely manner, the Laws have a 36-row corn planter and two split-row soybean planters.
Their tractors are equipped with GPS with RTK differential correction for guidance and autosteering.
They make use of technology whenever they can, including in their harvesting equipment.
"We can change seeding rate on the go if we want to, although we don't use computer prescriptions to do it," Richard says. "We make use of precision technology if it can help us be more efficient."
Check out the slideshow to see photos of the Law operation, and read what others have to say about Richard and his Master Farmer nomination.
Richard Law at a glance
Age: 80
Location: Atlanta, Hamilton County, Ind.
Started farming: Richard joined his parents, Donel and Marjorie, after working off the farm for a couple of years.
Partners: younger brothers John and Donnie
Crops: corn and soybeans, primarily seed soybeans
Livestock: none today but once raised hogs and then cattle
Employees: full-time employees Randy Pearson and Casey Manier; part-time employee Steve Gingerich
Tillage methods: primarily no-till except after tiling — no-till corn and split-row, no-till soybeans
Spouse: first wife, Marianna, died in 1984; second wife, Nancy, died a few years ago
Children: Kim Rudolph (Roger); Mark Law (Melissa); six grandchildren; one great-grandchild
Leadership: Richard holds the Indiana FFA Honorary State Degree. His son, Mark, was a state FFA officer, and his grandson, Mark's son Wyatt, was a state FFA officer in 2017-18. Richard belongs to the Masonic Lodge and Odd Fellow Lodge and has been a trustee in the East Union Christian Church. Richard is a National FFA Alumni lifetime member and was a 10-year 4-H member. His 4-H club leader was Ben Hobson.
Nominators: son, Mark, and Parker Smith, Tipton, Ind.
Notable: Richard is an avid horseshoe pitcher and was inducted into the Indiana Horseshoe Pitching Hall of Fame.
Subscribe to receive top agriculture news
Be informed daily with these free e-newsletters
You May Also Like
---