Quick Take: National corn leader, anhydrous training and more
Quick Take: National corn leader, anhydrous training and more
Illinois farmer elected to NCGA board, anhydrous ammonia training, farmers wanted for tech survey, government pays for livestock loss, natural disaster loans and soy ambassadors.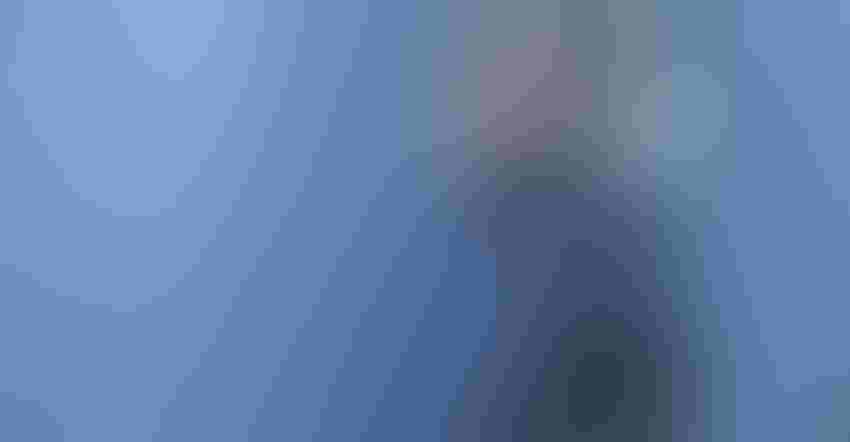 LEADER: Randy DeSutter, 2015 Master Farmer and IL Corn president, was elected to the National Corn Growers Association board for a three-year term, which will begin Oct. 1.
Holly Spangler
IL Corn president elected to national corn board
Earlier this month, Woodhull, Ill., farmer Randy DeSutter was elected to the National Corn Growers Association board of directors for a three-year term beginning this October.
DeSutter, a 2015 Prairie Farmer Master Farmer and president of IL Corn, says he ran for the NCGA board because he wants to help corn growers through challenges and wants to help the industry prosper. He looks forward to developing relationships and programs to work toward those goals.
DeSutter joins Kenneth Hartman Jr. from Waterloo, Ill., on the board. Hartman was re-elected to another three-year term in 2020.
Enroll in anhydrous ammonia training
To help growers meet a new state training requirement, the Illinois Department of Agriculture, Illinois Farm Bureau and Illinois Fertilizer and Chemical Association are offering free certified anhydrous ammonia trainings this fall.
The requirement focuses on anhydrous ammonia application and states growers must be certified to transport, apply and maintain anhydrous ammonia and equipment. Growers can find more information in the IDOA administrative rules.
"Anhydrous ammonia is a common, but potentially dangerous nitrogen fertilizer and the time they devote in the classroom reviewing how to safely handle the product and respond to a leak or emergency could prevent serious injury to themselves or a loved one," says Jerry Costello II, IDOA director.
The training sessions will cover:
operation and transportation safety

appropriate emergency and leak reactions

first aid and personal protection
The following training sessions will begin at 1 p.m. and are free to attend:
Sept. 7 Days Inn, Rock Falls
Sept. 8 Knox Agri Center, Galesburg
Sept. 9 Poe's Catering, Springfield
Sept. 10 Unique Suites, Charleston
Sept. 13 Asmark Institute Agricenter, Bloomington
Oct. 4 Asmark Institute Agricenter, Bloomington
Kevin Johnson, IFCA president, says taking advantage of these sessions is a way for growers to meet the April 1 certification deadline.
To register for a training session, visit the IFB website. If you are unable to attend in person, training can be completed online. Training must be done every three years.
For more information, call IDOA at 217-782-3817.
Participate in digital technology survey
University of Illinois agricultural economists are working with individuals at the Federal University of Rio Grande do Sul in Brazil to understand how soybean farmers learn about and adopt new precision and digital technologies for their operations. Organizers say researchers in Brazil have completed surveys in the country's top soybean-producing states. Now, the U of I team is encouraging soybean farmers in Illinois, Indiana, Iowa, Minnesota and Nebraska to complete a short survey.
Gary Schnitkey, U of I ag economist, says the survey should take five to eight minutes to complete. Responses are confidential; however, farmers can provide an email address to receive survey results.
Schnitkey says survey results will provide information about the communication channels soybean farmers use for adopting technology. The study will also provide more research for agricultural communication in both countries.
To take the survey or for more information, visit the U of I College of ACES website.
Apply for pandemic assistance with animal loss
As many livestock and poultry producers know, the COVID-19 pandemic negatively affected meat processing availability in 2020.
Many producers had no other choice but to depopulate and dispose of livestock, says Tom Vilsack, U.S. secretary of agriculture.
As a result of animal losses due to inadequate processing, USDA has established the Pandemic Livestock Indemnity Program. Assistance through PLIP will help producers recover from animal losses as well as relieve some financial burden of depopulation and disposal.
The Consolidated Appropriations Act, 2021, was put into effect to provide pandemic relief. This act allows for producers to receive payments from animal loss or removal from March 1, 2020, through Dec. 26, 2020. Loss must be due to the lack of available processing. Producers of swine, chickens and turkeys are all eligible to apply for PLIP; however, USDA expects swine producers to receive the most assistance.
Payment amount will be determined by the following:
80% of the fair market value

cost of deposal and depopulation of the animal
Eligible producers can apply from July 20 through Sept. 17. Applicants must complete the FSA-620 PLIP application form and submit to any Farm Service Agency office.
For more information on how to apply, visit the USDA website or contact your local FSA office.
Natural disaster county designation
Throughout spring and early summer, drought was a common condition in areas of Illinois. Farmers facing drought this year may be eligible to apply for the USDA Farm Service Agency emergency loan program.
The emergency loan program aids agriculturists facing loss due to natural disasters such as a tornado, flood, drought or quarantine. Loans may be used to replace equipment or livestock, improve the operation, or assist with debts. Assistance will be determined based on amount of loss, security and repayment capability.
Counties in Illinois impacted by drought and eligible for an emergency loan have been determined by the U.S. Drought Monitor. These areas were selected based on drought intensity during the growing season of D2 drought-severe for eight or more consecutive weeks, or D3 drought-extreme or D4 drought-exceptional.
Farmers in these natural disaster counties are eligible for emergency loans:
Farmers in these neighboring counties can also apply:
Illinois FSA asks farmers to apply for emergency loans after harvesting the crop. Applications are due Feb. 22.
For more information on programs or loan options, visit the USDA website or contact a local USDA Service Center.
Become an Illinois Soy Ambassador
Looking for an opportunity to increase engagement in the soybean industry? The Soy Ambassador Leadership program, which is funded by the Illinois Soybean Association, may be for you.
The program is an experience for growers to develop in leadership and industry knowledge. Soy ambassadors will also be able to learn more about the ISA, the board of directors and the soybean checkoff program.
"I learned just how much Illinois soy does for Illinois and globally, from biodiesel to soy proteins and beyond," says Chandler Bane, a 2020-21 soy ambassador from Arrowsmith, Ill. "Other than exports and what soy does, this program gave me a closer look at just how much checkoff programs do for growers and how an effective board should perform."
Throughout the year, soy ambassadors will participate in the following events:
ISA board meetings in Bloomington, Ill.

United Soybean Board meeting in St. Louis, Mo.

ILSoyAdvisor Soybean Summit in central Illinois

Commodity Classic in New Orleans

American Soybean Association board meeting and hill visits in Washington, D.C.
Applications are due online by Aug. 15. Interviews will be held in late August, and chosen individuals will participate in orientation at the November-December ISA board meeting.
To apply or for more information, visit the ISA website. Questions may be directed to Dustin Scott, director of operations, at 309-808-3603 or [email protected].
Subscribe to receive top agriculture news
Be informed daily with these free e-newsletters
You May Also Like
---