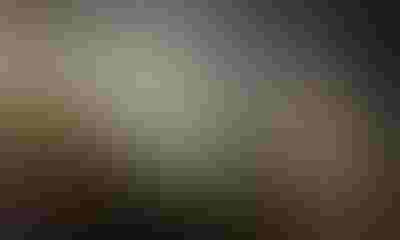 Punxsutawney Phil failed to see his shadow on Groundhog Day, indicating an early start to spring in the United States. But overcast winter skies are more common than not around the famous groundhog's den in western Pennsylvania's Jefferson County.
That's why Phil's 2016 prediction of an early start to spring was only the 18th time he hasn't seen his shadow since 1887, when the event was started by a bored bunch call the Punxsutawney Groundhog Club. A more recent bunch of weather prognosticators straight east on meandering mountain roads in State College, Pa., have a far better track record.
Keep long johns on, shovels and boots out

Punxsutawney Phil failed to see his shadow on Groundhog Day.
For the Northeast and Mid-Atlantic, AccuWeather meteorologists are concerned for just the opposite. They predict cold air and potential for snow will linger into March.
Elsewhere, spring-like severe weather isn't predicted to become widespread until April. Then watch out. Cold air and stormy weather will take the stage from late February into March, opening the door for a potential late-winter snowstorm.
"There could be a late surge of winter before we see the transition into spring," says AccuWeather Long-Range Meteorologist Paul Pastelok. "For the Northeast, there's still an opportunity for some snow, although there's a higher chance that we'll see a cold snap rather than a big snowstorm."
Then, a quick warmup will follow, allowing milder air to arrive faster than it has in the past two years for both regions.
"A lack of arctic air in the region and the sun getting higher and higher in the sky will make it feel pretty nice by mid-March in the Northeast," he adds.
Spring peek, by region
* Drought for Great Lakes, Ohio Valley?The Great Lakes region will have nice weather for early planting in May," Pastelok says. "Expect mild temperatures, frequent sunshine and cooler nights." But he adds that early-season May heat could also raise drought concerns for this region.
* Severe weather outbreaks in Southeast, Gulf Coast, Tennessee Valley: Spring will kick off with periods of wet weather across the Southeast, increasing flood risks throughout the region. Florida, Georgia and South Carolina will be at an especially high risk, warns Pastelok.
From late February through March, the threat for severe thunderstorms will ramp up in Florida. Elsewhere, severe weather will get a slow start with below-normal tornado totals predicted for the month. Come April, warmer air will help to fuel severe storms. Atlanta, Charlotte, Chattanooga and Nashville are all in the line of fire.
In the Gulf Coast states, the severe weather may turn into flooding events during April and May. Those concerned for early tropical development can breathe a sigh of relief: Chances for an early hurricane impact will be low.
* Severe April weather for Plains, Mississippi Valley, Midwest: Stable air across the central Plains and the Mississippi Valley during March and early April will help to hold back severe weather. But that'll change as April progresses. Storms tracking from the Southwest will lead to increased severe weather in these regions.
Intense warmth ahead of these storms coming out of the West is the necessary ingredient for severe weather, says the meteorologist. "The thing that worries me most is that it could turn into heavy rain-producers, leading to flooding. We've already seen lots of flooding this winter in the Mississippi Valley."
Across the southern Plains states, flooding isn't predicted to be as severe as last year. In 2015,15 to 20 inches of rain inundated Oklahoma and Texas.
* Western drought woes to continue: El-Nino weather has delivered rain and mountain snow to the western United States this winter. That trend will continue during spring.
Drier-than-normal March conditions will affect the Northwest. The rest of the West may continue to have surges of moisture into April. More snow is forecast to fall in March across the high ground of the central and southern Rockies.
In California, abundant precipitation could lead to more flooding problems. "Throughout the winter, the focus for precipitation has been on both northern and central California. While this will continue into spring, one or two systems are on the radar for Southern California in March," he says.
Rain and mountain snow have helped to ease short-term drought woes in the Golden State. But the AccuWeather expert predicts the long-term water crisis will continue, even with the snow in the Sierras and the El Nino rains.
"That'll help out agriculture in the short term. That'll help the drinking water situation. Will it relieve all the other problems that occurred over the last four and a half years? Probably not. We need another season like this," concludes Pastelok.
Subscribe to receive top agriculture news
Be informed daily with these free e-newsletters
You May Also Like
---