GETTING STARTED: The Farm Progress PANEL asked about top concerns for 2023, and while the question tried to drive respondents to make a pick, some readers went their own way.
Willie Vogt
Asking farmers for their insights on a topic is always interesting. In the latest Farm Progress PANEL we were specific about what we wanted (more to come on that shortly), yet some respondents went their own way.
The latest question: The spring rush is upon us, what's the biggest concern you have for 2023, and 'all of the above' is not a choice. The idea was to get readers to pick their biggest concern, without the "easy out" of the all-of-the-above answer. Yet we had a few add "all of the above" though it wasn't offered, and of course there was the reader who just asked: "Why not all of the above?"
The key for this survey question was to see what's really top of mind, and while many things are, there is one thing that is on top. Here's a look at responses from the lowest to highest.
Of course, we had 2% of respondents who went ahead and chose "all of the above" though not offered. Good on them for tweaking the survey to their needs. It's likely that other PANEL members wanted to do the same. Thanks to those who worked within the rules.
About 7% responded that they were concerned about dealing with resistant weeds. We understand that getting a crop in is likely more important now than dealing with weeds later. It's possible this response would be higher if the PANEL question came after the crop had emerged.
About one-fifth answered they're concerned about whether they'll have adequate moisture for the 2023 crop. With all the snow and rain, we've been hearing about, it's easy to forget a large swath of the country is still in a severe drought. It remains a key topic.
About one-fourth of respondents shared that they're concerned about the cost of inputs. While nitrogen prices – for some forms – have eased somewhat they remain historically high. Essentially input prices follow the adage that prices go up on an elevator but fall on an escalator. Input costs are a key challenge for 2023.
The top answer, with 45% chiming in, was a concern about getting the crop in on time. The northern half of corn and soybean country still has a lot of snow on the ground, along with continued precipitation that may be breaking the drought in some areas, but it's also creating concerns about #plant23 timing.
Thanks to the farmers who took time to answer this PANEL, and also to those who tweaked the survey to their liking.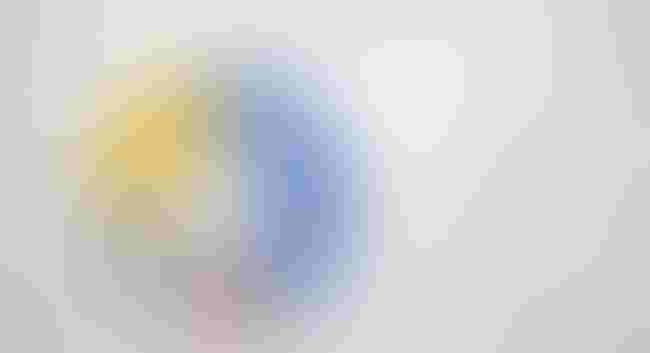 Let your voice be heard
The Farm Progress PANEL is your chance to share your thoughts on key issues. To take part, start by signing up for our daily mobile text service Farm Progress NOW. To do that text FARM to 20505 and be sure to respond to the text that follows we have a double opt-in system to make sure you're signed up.
Later in one of our daily update texts we'll provide information about how to sign up for the PANEL. And thanks to the respondents for helping us out. And if you're already part of the PANEL, be sure to respond when that text comes. It just takes a moment to respond with your answer number.
Note: The Farm Progress PANEL is an opt-in SMS-based group. If you are a part of the panel, you may text STOP to unsubscribe.
Subscribe to receive top agriculture news
Be informed daily with these free e-newsletters
You May Also Like
---