Herb and Marlys Tauchen met and began dating when they were college students at University of Wisconsin-River Falls. Herb, a native of Dorchester, was majoring in agriculture education and science. Marlys, a River Falls native, was majoring in elementary education.
They married in 1952. Herb graduated from UW-River Falls a year later, and the young couple moved to Barron County, where Herb worked for the USDA Soil Conservation Service for a year and a half.
In 1955, the Tauchens moved their young family to Waupaca, where Herb took a different job with the Soil Conservation Service. In 1963, they bought a 100-acre farm near Weyauwega and 14 dairy cows.

The Tauchens – from left, Marlys, Herb, Alan, Greg, Gary and Steve – work together on their Bonduel dairy.
By 1965, Herb and Marlys had seven children. They moved their growing family to Shawano County and bought an 80-acre farm north of Bonduel. Dairy heifers were their main enterprise, but they also raised pigs, beef cattle, sheep and chickens.
"We had to keep the kids busy," explains Herb, who continued to work for the Soil Conservation Service. "They had lots of projects to show at the county fair."
In 1970, the Tauchens' oldest son, Gary, graduated from high school and started college at UW-River Falls.
After working on several neighbors' farms throughout high school, in 1976, the next oldest son, Alan, announced after graduation that he wanted to farm. Gary graduated from UW-River Falls and decided he wanted to farm, too. By this time, the Tauchen family had grown to 10 children: six boys and four girls. Gary was 24 and Jeffrey, the youngest, was 4.
"I was gone on a trip to Minnesota," Marlys explains. "When I came back, Herb came running out to the car. I thought, 'How nice, he missed me.' But that wasn't it at all. He said, 'I want to show you this farm we're buying.' I thought he was joking — but he wasn't. I haven't left since!"
"This farm became available, and it has good productive land," Alan explains. "Where we were farming, the land wasn't that good."
Steady expansion
The farm the Tauchens purchased in 1976, just south of Bonduel, had 180 acres, an old two-story stone house and a 47-stanchion barn. They named the farm Tauchen Harmony Valley Inc. They eventually added on to the barn and increased the herd to 80 cows, and then to 120 cows.
~~~PAGE_BREAK_HERE~~~
In 1985, Herb retired from the Soil Conservation Service after 33 years .
After working for a sign company for eight years, in 1992, son Steve decided he wanted to farm.
"We realized 120 cows were not going to support four families," Gary explains. "We knew we had to do something."
Steve went on dairy tours in New York and Michigan to check out parlor and freestall setups. At the time, there were only a few dairy farms with freestall setups in Wisconsin, but they had been popular for several years in New York and Michigan. After three years of planning, in 1996 the Tauchens built a freestall barn and milking parlor, and grew their herd to 500 cows.
"We sold all of our machinery, and our calves and heifers were custom-raised," Alan says. "We just concentrated on the cows from 1996 to 2000."
In 1999, Greg decided he wanted to farm after graduating from UW-River Falls and working for a co-op for nine years. A year later, the Tauchens built a second freestall barn for 500 additional cows.
"We made some mistakes on the first barn," Gary says. "We fixed them when we built the second barn."
After completing the second expansion, the Tauchens started doing fieldwork again.
"In 2006, we started buying land," Greg says. "It would have been nice if we did that a few years earlier."
Current operation
Today the Tauchens own 1,400 acres and rent an additional 1,000 acres. Each year they grow about 1,500 acres of corn, 800 acres of alfalfa and 100 acres of wheat.
"We do all the planting," Greg explains. "We hire a custom harvester and someone to haul the manure."
~~~PAGE_BREAK_HERE~~~
In 2004, Alan started raising heifers on his farm. Herb takes care of the calves. Newborn calves are kept in hutches until they are weaned. They are then moved to group housing in the old barns on the farm. When the calves weigh 400 pounds, they are moved to Alan's farm. They are bred there and return to the main farm about two months prior to freshening.
"Now we do all of our own breeding and hoof trimming, too," Greg explains. "We're more sustainable and efficient."
The entire herd is bred with artificial insemination. The herd is enrolled in the Genex Cooperative mating program to select the correct bull to use on each cow. The cows are enrolled in the AgSource Cooperative DHI program.
The Tauchens' 1,050 cows are divided into three herds. Their 746 Holstein cows average 29,419 pounds of milk and 1,054 pounds of butterfat per cow, while their 194 Holstein-Jersey crossbreds average 28,165 pounds of milk with 1,107 pounds of butterfat. Their 72 Jersey cows have a rolling herd average of 21,983 pounds of milk with 1,021 pounds of butterfat, ranking them the top-producing Jersey herd for herds of 50 cows or more in the state. All cows are milked three times a day.
How they do it
Marlys handles the bookwork and payroll for the farm. Including the Tauchens, the operation has 23 full-time employees.
Herb served on the Shawano County Board for 10 years, including eight years as board chairman. He also served as president of the Wisconsin Counties Mutual Insurance Co. and is active in his church. Alan, Gary and Herb are all members of the Wisconsin Farm Bureau Federation.
Gary served as herdsman for the dairy until he was elected to the Wisconsin Assembly in 2006 and took office in January 2007. He trained two employees to take over his herdsman duties, and they have been working at the dairy for 10 and 14 years each. Like his brothers and his dad, Gary continues to be a full partner in the dairy. He lives in the stone house on the home farm, and when the Legislature is in session, he commutes home from Madison on weekends.
Herb and Marlys celebrated their 60th wedding anniversary last June with their 10 children, 24 grandchildren and five great-grandchildren. They say they have no plans to slow down.
"It will be a couple of years before we know if any of the grandkids will be returning to the farm. The oldest ones who might want to farm are in college, and we're waiting to see what they want to do," Marlys explains. "They may want to work a few years off the farm before they decide."
About the Author(s)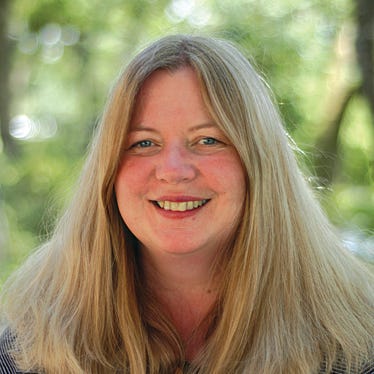 Wisconsin Agriculturist Editor
Even though Fran was born and raised on a farm in Illinois, she has spent most of her life in Wisconsin. She moved to the state when she was 18 years old and later graduated from the University of Wisconsin-Whitewater with a bachelor's degree in journalism.
Fran has 25 years of experience writing, editing and taking pictures. Before becoming editor of the Wisconsin Agriculturist in 2003, she worked at Johnson Hill Press in Fort Atkinson as a writer and editor of farm business publications and at the Janesville Gazette in Janesville as farm editor and feature writer. Later, she signed on as a public relations associate at Bader Rutter in Brookfield, and served as managing editor and farm editor at The Reporter, a daily newspaper in Fond du Lac.
Subscribe to receive top agriculture news
Be informed daily with these free e-newsletters
You May Also Like
---