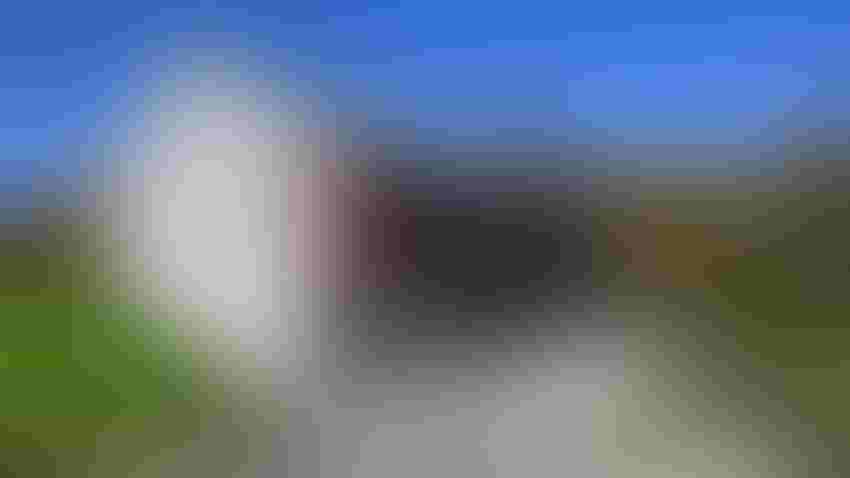 NEW BANK BARN: The barn is the biggest piece yet of the 2-acre Trailside Organic Farm project, a partnership between Cornwall Manor and Rodale Institute.
Photos by Chris Torres
It's not every day that a farmer gets to design a brand-new bank barn from scratch. But that's exactly what Ian Fredericks and Katie Landis got to do on a farm they help run in Cornwall, Pa.
The recently opened bank barn at Trailside Organic Farm is the centerpiece of a multiyear project that has turned a once empty plot of land into a growing organic farm that helps feed residents of an active retirement community.
For Fredericks and Landis, having a brand-new building to store their tools and to wash produce has been a blessing.
"Especially in the downstairs portion of the barn, it was really cool to have some input," Fredericks says. "Everybody considered our suggestions here."
The structure was built into an existing hillside. It measures 30 feet long by 60 feet wide on the lower level, and 34 feet long by 60 feet wide on the upper level. An anonymous donor underwrote a third of the barn's cost, says Vicki Dietzler, vice president of advancement at Cornwall Manor — a nonprofit, 585-resident retirement community. The remainder was paid for by the nonprofit.
Downstairs are two walk-in coolers, a three-bay sink for washing produce, an office and tall barn doors that allow trucks to back in for easy offloading of picked fruits and vegetables.
"The refrigeration was big to have because that is so expensive," Fredericks says.
Upstairs includes a multipurpose room that will serve as a gathering place for farm visitors.
"We want to be able to have tours and educational workshops and things like that here," Dietzler says.
Barn anchors growing farm
The barn is the biggest piece yet of the 2-acre Trailside Organic Farm project, a partnership between Cornwall Manor and Rodale Institute. Fredericks and Landis are employed by Rodale but work on the farm. Cornwall Manor provided the land and pays for the farm's maintenance and upgrades.
The donated land sat empty for years while on the long-term plans for development of the Cornwall Manor community, Dietzler says. For several years, she lobbied for the idea of putting a farm there.
Dietzler says she made an initial connection with Rodale Institute during a prior stint of employment with Cornwall Manor. Later, while employed at Penn State Health in Hershey, Pa., Dietzler says Rodale contacted her with the idea of partnering with public health experts to validate the science of an organic foods diet. There was talk of starting a farm on the Penn State Health campus in Hershey, she says, but the idea eventually fizzled.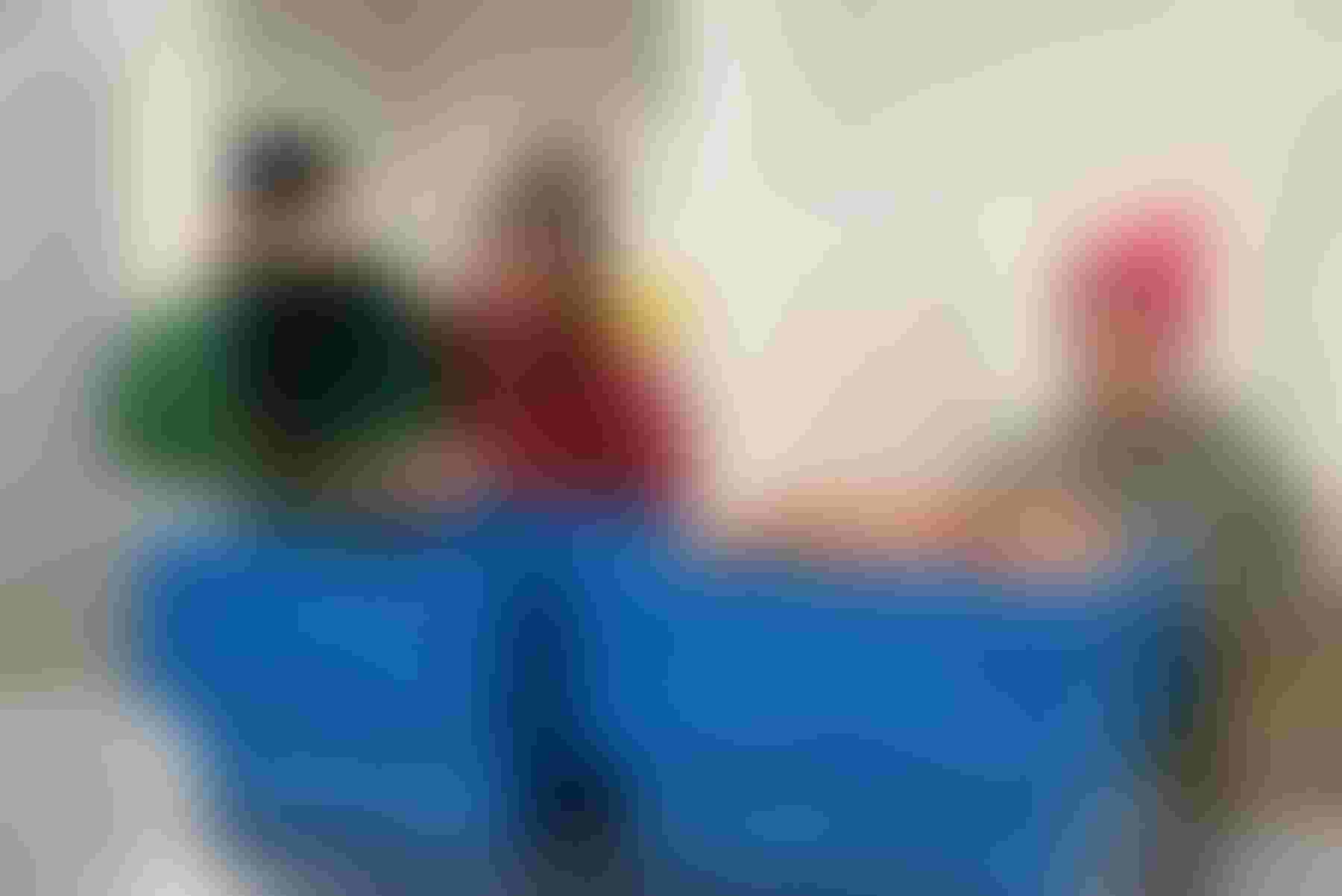 BRINGING IN THE HARVEST: Ian Fredericks and Katie Landis lead the growing operations at Trailside Organic Farm.
Years later, when she returned to Cornwall Manor, the idea of a farm came up again. Dietzler says the philosophy of Cornwall Manor centers on the idea of "healthy longevity."
"So, the farm fits into that philosophy," she says.
With the approval of Cornwall Manor management, Dietzler says she reengaged with Rodale Institute, and in 2021, ground was broken on the Trailside Organic Farm.
"We're two years in," she says. "We're getting invitations from a lot of people to talk about it, and a lot of interest in the farm and its model."
Work in progress
Fredericks and Landis spent 2021 getting the ground ready for future fruit and vegetable production.
For example, soil was brought in from a nearby township, which was doing a stream-bank dredging project, to establish the ground needed to grow crops.
"So, we just tried to till it and cover-crop it, so the beginning six months was soil remediation," Fredericks says.
The soil was tested and checked out, but nutrient and organic matter levels were very low. Cover crops were planted, and this season, a legume was added to the mix. Winter-killed field peas and rye have also been planted together.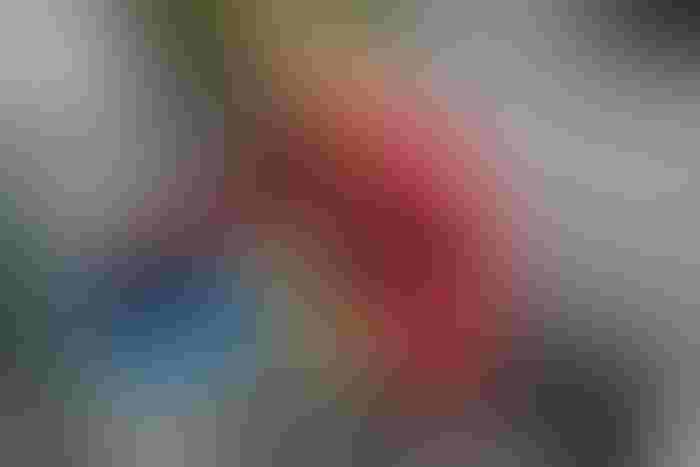 FRIDGE SPACE: Having plenty of refrigerator space for crops is crucial to the farm's success, Ian Fredericks says. It is also very expensive to put in, so having nonprofits such as Cornwall Manor and Rodale Institute supporting the farm is crucial.
Chicken litter from local organic poultry farms was collected and stuck in a compost pile for future soil incorporation. Leaves from local communities also are in the pile.
Because the farm is so small, planning is very important. Landis says she and Fredericks regularly meet with the chefs at Cornwall Manor to ask what they need and what they are interested in.
"There are some things they just don't use; there are some things that are easier for them to buy," Landis says. "So, we grew lots of tomatoes, potatoes, eggplants and peppers, sweet potatoes, cucumbers and zucchini, a lot of lettuce, and other things. We even did some onions and cantaloupes, too."
About 80% of the fruits and vegetables they grow go to Cornwall Manor. The rest go to a nonprofit in Lebanon, Pa., that helps feed people in need.
This season, they added drip-tape irrigation and built high tunnels to grow greens in winter. Wells have also been dug, and inside the perimeter fence are seven hydrants to help water fields.
"Which is awesome because we can hook each of our field blocks up to its own dedicated hydrant and run a timer on there," Fredericks says. "So that was really awesome for Cornwall Manor to invest in that."
This season saw a lot more success over 2022, but struggles persist. Landis says they put in more preventative practices to control bugs and diseases, including a lot more scouting to get ahead of things before they get out of control.
Root crops are a struggle to grow. "We tried doing radishes and carrots last spring to little success, so we need to work on the soil more," Landis says. "But potatoes and sweet potatoes did much better."
They have also cut back on growing multiple varieties of fruits and vegetables. Now, they focus on keeping things basic, growing larger amounts of things that already grow well. For example, in 2022, they grew four to five varieties of slicing tomatoes. This year, only one was grown.
"We were trying to find what worked well, too, so we tried a number of different things. But now we have an idea of what works well and we're going to keep doing those," he says.
Building community
About 20 Cornwall Manor residents volunteered time this summer to help on the farm, doing anything from working in the high tunnels to planting seeds and helping in the packhouse.
Some fruits and vegetables are sold in the weekly farmers market at the main facility on the campus. "This is very popular," Landis says. "Residents buy things, and they can cook right in their own home."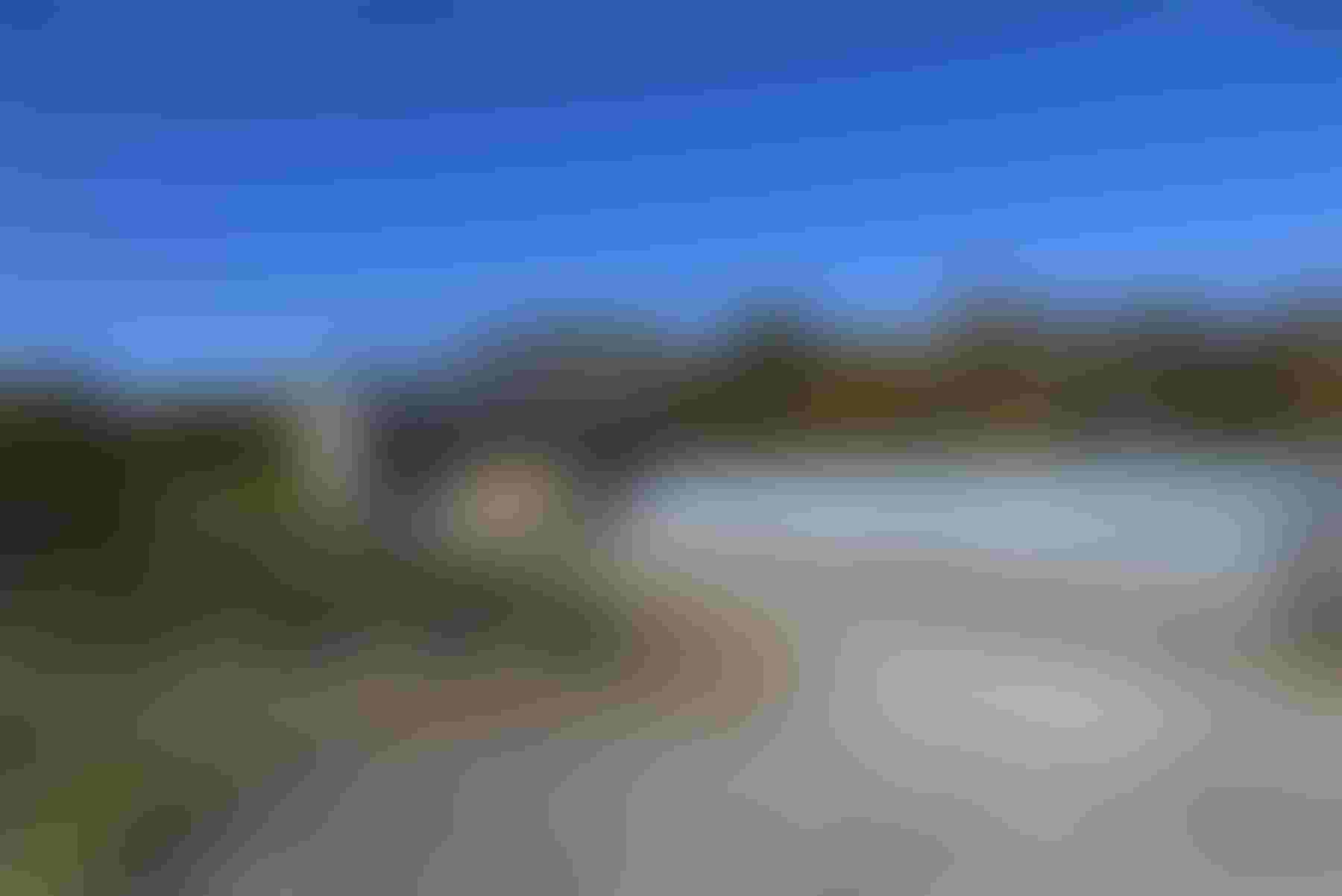 WORK IN PROGRESS: Trailside Organic Farm is only 2 acres, but dozens of crops are grown each year on the farm and in the high tunnels of the property. About 80% of the crops grown on the farm go to feed residents of Cornwall Manor, a retirement community in Lebanon County, Pa.
The upper level of the barn is already being used for large groups who want to learn more about farming and how to eat a healthier diet.
Dietzler also wants to marry her love of art with farming. She has an idea of putting up a barn quilt for Cornwall Manor's 75th anniversary next year.
"A resident brought that to me as an idea, and in fact we have a quilters group here," she says. "We just have to find the funding to make it happen."
The barn and the farm have brought to life what was once an empty space. It's also gotten people in the twilight of their lives excited about farming and healthy eating.
"We had such an overwhelming response from our residents that were like, this is amazing that we're partnering with this incredible organization, Rodale, on this," Dietzler says. "It's an exciting project."
Subscribe to receive top agriculture news
Be informed daily with these free e-newsletters
You May Also Like
---