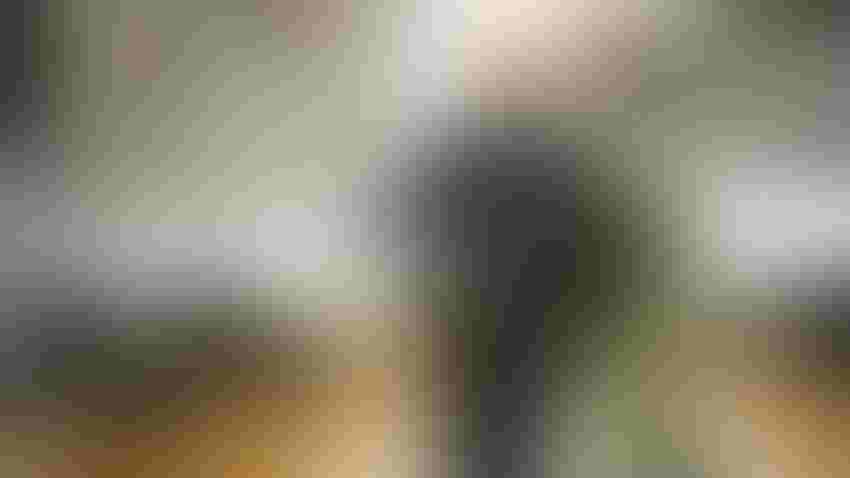 BE OPEN TO IDEAS: If you need a mentor for your ag business, be open to new ideas and possibly making changes.
shironosov/Getty Images
When it comes to having an ag mentor, what works and what doesn't? And what should you expect to get out of a mentor relationship?
Winifred McGee, a retired Penn State Extension educator, just took part in a yearlong pilot of an ag mentorship program in Pennsylvania, mentoring dozens of people — including about 10 farmers that contacted her for business and farming advice.
She says farmers need to temper their expectations of what an ag mentor relationship can be. Often, she says, mentors will act as sounding boards for ideas, or they can provide business advice based on their own experience.
"The wider they are open to sharing, the more they will get out of the situation. Much like any other trusted friend they would have," McGee says.
But don't expect a mentor to provide the perfect concrete solution to a specific problem, or to write a business plan for the farm. Business decisions and plans are best made by the farmers themselves, with a couple of choices from which they might select.
The most successful mentor relationships, at least McGee has found, come when the mentored person is open to new ideas — willing to expand something that is working on their operation, or willing to consider replacing something that isn't working.
"Sometimes people come to the table with mentors with the fully developed idea, believing that their mentor will figure out a way to make it work," she says. "They have something they want to do and want someone to bless the idea, or confirm that it's going to work saying, 'Sure, you should be able to do that.' Sometimes this confirmation will happen, and the idea works, but sometimes the farmer is so invested in an idea that they might not be open to some criticism or some modification that is necessary for success.
"I think the whole idea of coming to the table, being able to consider solutions we've seen other people adopt with success, or what we've experienced ourselves, is a valuable thing. This is real-life stuff," she adds.
Hugh McMaster, who has been involved for 15 years with the national SCORE program and has a farm background, says mentors are valuable because they can provide an unbiased opinion on something a producer is thinking of doing.
"I think that it boils down to having somebody to talk to that doesn't have a dog in the fight," he says. "They [mentors] don't have money invested in it; they can't get money invested in it. These are people that have credible business experience but can listen to people and give them some feedback on their idea, from a business perspective."
"We're not farming experts, we're business experts," McMaster adds. "We can give them credible business advice, helping with business plans, financial projections. Those type of things that are needed in the ag community, especially with smaller transitioning from dairy to value-added, or something like that."
From pilot to launch
Many ag mentor programs specifically focus on training the next generation of farmers, or training people to get into a specific area of farming, such as small organic farming or maybe a vegetable apprenticeship.
The PA Ag Mentorship Program works in the same way, but with the backing of the national SCORE program, which matches experienced business professionals with those in need of business mentoring.
Five mentors with agricultural experience — including John Berry and McGee, retired Penn State Extension educators, and Alan Zepp, retired risk management coordinator for the Center for Dairy Excellence — took part in the yearlong pilot in 2022, providing professional and personal mentorship to 82 clients.
Now, the program is officially rolling out with three mentors available for producers in need of ag business expertise.
Rachael Sattazahn, director of industry relations for Horizon Farm Credit, says the program was developed to address the lack of a statewide ag mentorship program in the state.
"Starting a farm or a new agriculture enterprise can be a challenge. Many times, the farmer or ag entrepreneur may have experience in certain areas but not others," she says. "That's where experienced agriculture mentors can help beginning farmers navigate the many areas of running a farm business, from growing crops or raising animals to managing financials or operating a retail business."
SCORE is funded, in part, by the U.S. Small Business Administration and consists of 10,000 volunteer mentors around the country who are experienced in entrepreneurship and related fields.
While SCORE has a strong reputation in the business community, Sattazahn says most farms and agribusinesses do not use SCORE because of its limited availability of mentors with agriculture experience.
"The PA Agriculture Mentor Program focused on building a network of experienced agriculture professionals to serve as mentors, and then use SCORE training to teach them mentoring methodology and best practices," she says. "Leveraging SCORE has been beneficial to scaling our program and offering mentors the resources they need."
McMaster, who is based in Lancaster, says the pilot program served 82 clients across 138 sessions last year. Mentors had to take two hours of online, on-demand training; had to participate in three co-mentoring sessions; and then participate in another two hours of one-on-one in-person training before becoming SCORE certified.
McMaster worked in product engineering and product development at CNH before retiring at age 56. He and his brothers once farmed 600 acres and had a cow-calf operation near Alpena, Mich. The farm is being leased to another farmer.
McMaster says he has mentored hundreds of people over the 15 years he's been involved with SCORE. He says the Lancaster SCORE chapter tried twice in the past to launch an ag mentorship program but was unsuccessful because it couldn't get credible partners.
This time around, the program has several agricultural partners, including the Pennsylvania Department of Agriculture, the Center for Dairy Excellence, Penn State Extension and others.
McGee mentored around nine clients who were farmers, including one who inherited a field crop operation and leased part of it to another farmer for a small-scale livestock business.
"The initial meeting requires for me to be a good listener and to get this person talking to me about what's going on on the farm, what they'd like to change," she says. "It's usually about an expansion or some sort of significant change they want to make.
"Often what I find is the most effective thing is to listen carefully, take notes and quickly try to summarize what I think I heard them say," McGee adds. "What's good about this is that I get at what they are really interested in knowing about, and what might be the biggest thing to improve or what they need to keep."
Find out more about the PA Ag Mentorship Program at pafarmlink.org.
Subscribe to receive top agriculture news
Be informed daily with these free e-newsletters
You May Also Like
---