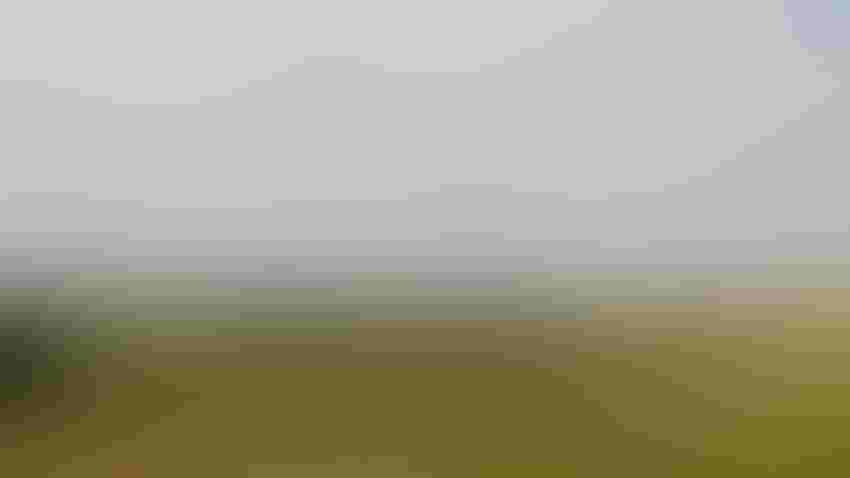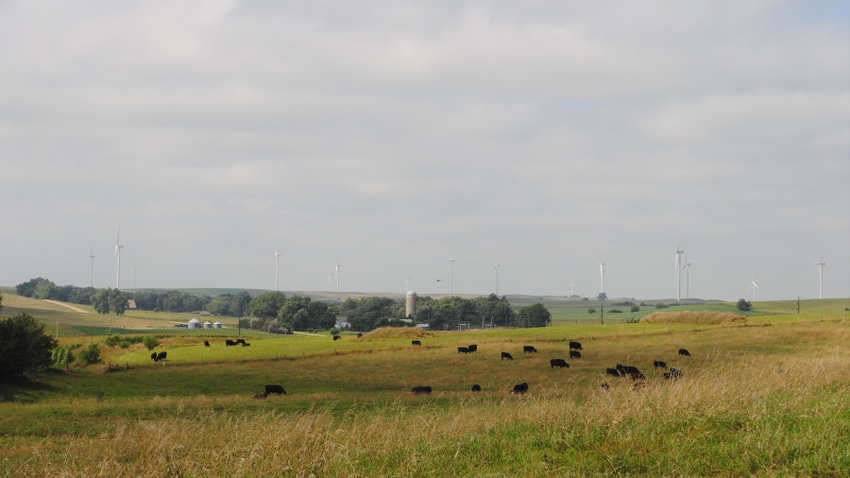 OUT ON THE LAND: Rural Nebraskans are more pessimistic about their well-being and leadership within their rural communities in the most recent results from the Nebraska Rural Poll, taken in 86 out of the state's 93 counties.
Curt Arens
by Holly Wortmann
You may be one of 7,000 households to receive a Nebraska Rural Poll in your mailbox this year. If so, consider the delivery an opportunity for your voice to be heard.
"The goal of the poll is to give local and state leaders a better understanding of the issues, challenges and concerns of rural Nebraskans," says Rebecca Vogt, survey manager for the poll.
Vogt and her team from the University of Nebraska–Lincoln's Department of Agricultural Economics, Rural Prosperity Nebraska, and Nebraska Extension creates the poll, oversees the data collection and reports the results.
"Each year, the Rural Poll asks respondents about their well-being and their opinions about their community," Vogt says. "Over time, these core questions have provided insight into the trends and changes that are occurring in the rural parts of the state.
"In addition, each year government agencies, other university departments and community leaders are asked to identify current issues to include in the survey. This past year, the survey included questions about natural resources, the economy and community leadership."
Some pessimism
This year's Rural Poll revealed a troubling attitude toward rural Nebraskans' well-being and changes in their communities.
"The pessimism about their well-being was not surprising given the economic conditions present [higher prices] when the survey was conducted," Vogt says. "However, this year, rural Nebraskans were less positive about the leadership in their community. While over one-half [55%] agreed their community leaders did a good job overall in 2015 — the first year the poll asked about leadership — less than one-half [48%] agreed this year. They were also less likely to believe they are preparing youth to be effective leaders in the community."
These perceptions present some challenges for rural communities. Respondents believe getting more residents to take leadership roles in their community is critical to the future, as well as volunteering. Even so, many say they are volunteering less.
"Rural Nebraskans recognize the importance of community leadership, yet are less satisfied with current leaders," Vogt says about the poll results. "Smaller communities can particularly struggle because they have a smaller pool from which to draw potential leaders. That can result in many residents serving in multiple roles or for longer terms, effectively keeping the same leadership in place for extended periods.
"However, midsized and smaller communities are small enough to see the impacts of different community initiatives or efforts. Seeing positive results can motivate other residents to volunteer and serve in leadership positions."
Importance of volunteering
Cheryl Burkhart-Kriesel, Nebraska Extension specialist and professor in rural prosperity at the UNL Panhandle Research, Extension, and Education Center, has worked with the Rural Poll since 2012.
"I am not sure the public appreciates the time and energy it takes to be either a formal [elected] or an informal [volunteer] leader in a community," Burkhart-Kriesel says. "Many of our communities in Nebraska have a small population, with 89% of Nebraska's 530 incorporated places having fewer than 3,000 residents. That means there are a limited number of people to help serve on boards and committees, participate in events, manage cleanup days and support the Main Street businesses, school and local health care establishments. And this is just the start of the list."
"I would also look at regional trends," she adds. "How is our region similar or different to others? In our state, sometimes differences may come from our varied population densities and geography, or perhaps our available resources. We are one state, but we have very different regions. The variety should be seen as an asset."
The Rural Poll gives clues to developing progressive rural communities in the future. Burkhart-Kriesel says, "As our rural communities become more ethnically and culturally diverse, we are seeing a greater variety of businesses on Main Street, an uptick in unique events and celebrations, and new community ideas and opportunities. Along with this change, it is also refreshing to see younger adults incorporated into a wide range of community activities with varying levels of leadership responsibility."
Long view
For more than 25 years, the Rural Poll has gleaned the viewpoints of rural Nebraskans. "To me, one of the best ways to use the information in the poll is to look at trends over time," says Burkhart-Kriesel. "That gives you a sense of how public opinion is changing on an issue, or maybe it is remaining fairly stable — both are good to know. It is important to understand how people see issues, especially if you are in a position of leadership where you may be proposing policy changes.
"The results do tell us that people enjoy living in a vibrant community. One good way to make that happen is to listen to the wants and needs of its members and create opportunities for lots of people to become involved."
The Rural Poll surveys households in 86 of Nebraska's 93 counties. The 2022 Rural Poll details 1,105 responses, with reports available by visiting ruralpoll.unl.edu.
Wortmann writes from Crofton, Neb.
Subscribe to receive top agriculture news
Be informed daily with these free e-newsletters
You May Also Like
---