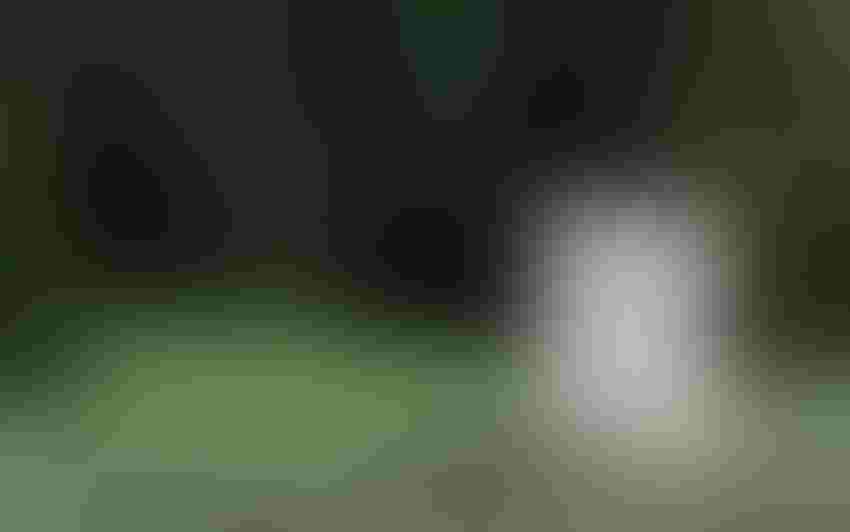 edit-use-only-wellesenterprises-Thinkstock
By Chris Bryant and Brooke Sutherland
What to do when your dance partners are taken?
If you're Monsanto, that means talking to with BASF and Bayer about a range of possible combinations, according to Bloomberg News.
But neither German company should be pressured into a deal -- especially if Monsanto is unwilling to put more money on the table.
Monsanto's urgency is understandable. ChemChina's $43 billion offer for Swiss seeds and pesticides maker Syngenta as well as Dupont and Dow-Chemical's mega-merger threaten to undermine its competitive position in the already highly consolidated agricultural sector.

Monsanto's World Headquarters complex in St. Louis, Mo. (Photo: wellesenterprises/Thinkstock)
Monsanto's shares have fallen by more than 25 percent from their peak in mid-2014 amid a slump in agricultural commodities that has weighed on farmers' profits.
It's far less clear why BASF and Bayer, the two remaining members of the so-called agricultural "Big Six" need to dance.
Both are more diversified (BASF in chemicals as well as oil and gas, Bayer in pharmaceuticals) and are therefore better positioned to ride out the current downturn in the agricultural economy which has depressed valuations.
One option Monsanto is considering is an outright purchase of Bayer's crop science unit for more than $30 billion, according to Reuters.
That implies a multiple of 2.6 times the unit's trailing sales, which would seem to undervalue the division (ChemChina is offering 3.5 times Syngenta's sales, according to Bloomberg data).
Granted, Bayer's crop science unit didn't grow much last year when adjusted for currency effects, but before then it enjoyed four years of near double-digit expansion.
After selling a stake in its Covestro plastics unit in an initial public offering last year and purchasing Merck & Co's consumer health unit for $14.2 billion in 2014, Bayer already has a couple of transformational deals under its belt, leaving it more tightly focused on life sciences.
With Werner Baumann about to take over in May as Bayer's new CEO, this is hardly an ideal moment for another big deal. In October, his predecessor Marijn Dekkers said the company had "no intention" of selling the crop science unit, so an about-turn might unsettle investors. Baumann is currently Bayer's strategy chief, so presumably he shares Dekkers' view.
To be sure, a sale would help pay down Bayer's 17.3 billion euros in net debt, but slimming down might make it a takeover target -- albeit a very expensive one. Bayer's market capitalization is 84 billion euros. Crop science accounted for 23 percent of sales in 2015. Bayer, which invented the aspirin, doesn't need that kind of headache.
Of course, research and development costs in seeds and agricultural chemicals are high -- and could get higher if weed herbicide resistance becomes even more of a problem. Those costs are one reason why BASF and Monsanto struck a R&D joint venture in 2007, which has since been expanded
BASF reportedly weighed a potential bid for Syngenta and a counteroffer for DuPont. But breaking up either merger would be expensive. Deepening the Monsanto cooperation could be a more palatable solution for shareholders, particularly given BASF's historic reticence to do mega-mergers and spotty track record of making those deals it did complete actually pay off.
The big six already have a variety of cross-selling agreements which help market their products to a greater number of farmers.
These kinds of tie-ups are far less sexy than a big takeover -- but they could still create value for shareholders, without the risks of large cross-border M&A.
This column does not necessarily reflect the opinion of Bloomberg LP and its owners.
To contact the authors of this story:
Chris Bryant in Frankfurt at [email protected]
Brooke Sutherland in New York at [email protected]
To contact the editor responsible for this story:
Edward Evans at [email protected]

© 2016 Bloomberg L.P
Subscribe to receive top agriculture news
Be informed daily with these free e-newsletters
You May Also Like
---