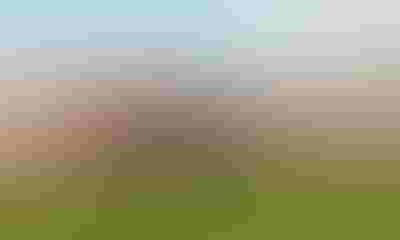 USDA's Natural Resources Conservation Service partners with public and private entities to accelerate the adoption of new conservation technologies through the Conservation Innovation Grant program.
NRCS recently announced the selection of 45 projects nationwide and a total of $26.6 million in CIG funding for 2016.

GRANT TO STUDY NITROGEN USE: The Minnesota Agricultural Water Resource Center and the University of Wisconsin-Extension will share a $1.1 million USDA grant for the Discovery Farms in each state to expand their on-farm monitoring efforts. (Photo: Chukov/iStock/Thinkstock)
The Discovery Farms programs in Minnesota and Wisconsin, which is organized by the Minnesota Agricultural Water Resource Center in Minnesota and the University of Wisconsin-Extension in Wisconsin, were awarded $1.1 million from the CIG program over the next three years. This will allow the expansion of on-farm monitoring efforts, with a key focus on nitrogen use efficiency as it relates to reduced nitrogen losses. We will also continue to gather information on phosphorus movement and soil quality evaluation.
As regular readers know, our focus on nitrogen is the result of growing concerns about nitrates, due to issues such as the Des Moines Waterworks lawsuit and occasional instances of elevated nitrates in drinking water supplies here in Minnesota. We are also interested in helping farmers get the greatest return on their nitrogen investment.
The concept of nitrogen use efficiency, or NUE, is fast becoming a part of our agronomic vocabulary. NUE is usually expressed as a ratio of the pounds of actual nitrogen applied divided by yield. For example, on a cornfield with 140 pounds of N applied and a yield of 170 bushels, NUE is 0.82.
Using NUE numbers to evaluate your nitrogen management practices is a useful tool that merges productivity and water quality concepts. One challenge with the NUE concept is the idea that the smallest number is always best. The goal is not to get all fields or acres to a given NUE, but to work toward the lowest NUE number for a given area.
We all know the amazing ability of soils to provide nitrogen through mineralization of organic matter. This mineralization is the reason we sometimes see 200-bushel corn yields with as little as 40 pounds of N applied, an NUE of 0.2. The corn yield in this situation obviously required much more than 40 pounds of N, which was supplied by the soil.
Legume crops in the rotation also supply N, resulting in a reduced need for additional N, though the legume credit is not included in NUE calculations directly. Nitrogen supplied by manure should be included in NUE.
Conversely, a coarse-textured, low-organic-matter soil with a high yield potential due to irrigation will require more nitrogen, with a resulting NUE in the 1 to 1.2 range. The idea of NUE, then, is to not compare fields to one another, but to evaluate trends in NUE over time on the same field.
NUE for crops like wheat or sugarbeets is a bit more complicated than for corn, as there are also considerations for crop quality. Still, knowing more about the nitrogen budget within your fields, how much was applied, how much was removed in the crop — and what happened to the remainder — is important.
In the coming years, I expect more focus on NUE from a crop production perspective. Our Discovery Farms monitoring will provide another data set to help improve NUE and reduce nitrogen losses and their potential impacts on the environment. 
You can learn more about Discovery Farms in Minnesota and Wisconsin at discoveryfarmsmn.org and uwdiscoveryfarms.org/home.
Formo is executive director with the Minnesota Agricultural Water Resource Center. For more information about MAWRC, please visit its website, mawrc.org.
Subscribe to receive top agriculture news
Be informed daily with these free e-newsletters
You May Also Like
---