Leaked document could foretell trouble ahead for agriculture exports and NAFTA trade
Leaked document could foretell trouble ahead for agriculture exports and NAFTA trade
White House officials have previously said they are hopeful the NAFTA agreement can be renegotiated by year's end, a deadline many consider optimistic. But following Trump's notification to Congress, the first rung on the ladder has been scaled, taking the renegotiation project one step closer to becoming a reality.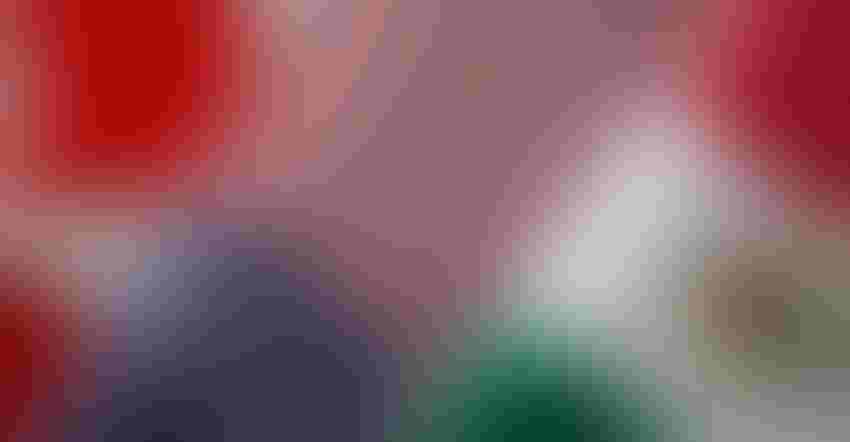 U.S. farmers and ranchers concerns over NAFTA continue to mount.
ronniechua/Thinkstock
In multiple reports from Capitol Hill over the last week the spotlight has been on illustrating the Trump administration's apparent urgency in pushing forward plans to renegotiate terms of the North American Free Trade Agreement (NAFTA).
Spearheaded by recently-appointed U.S. Trade Representative (USTR) Robert Lighthizer, the move to speed NAFTA renegotiation plans has involved public and private meetings with congressional lawmakers in hopes of garnering bilateral support for President Trump's renegotiation initiative. They were also designed to hurry up that process to avoid possible roadblocks that could stymie efforts to open discussions between Canada, Mexico and the United States as soon as possible.
ROADBLOCKS LOOM
Specifically, those potential roadblocks include the upcoming U.S. midterm elections and a forthcoming heated presidential race in Mexico with an election day set for July next year, both of which could throw a wrench in the works of trade discussions and delay multi-national discussions by as much as a year or longer.
On May 18 Lighthizer delivered formal notification to Congress, indicating President Trump intends to stage trade negotiations on the North American Free Trade Agreement with Canada and Mexico. The notice gives Congress a 90-day consultation period required under so-called fast-track trade legislation before any multi-national discussions can begin. With the notice, the earliest date such meetings could lawfully begin now falls on August 16 this summer.
White House officials have previously said they are hopeful the NAFTA agreement can be renegotiated by year's end, a deadline many consider optimistic. But following Trump's notification to Congress, the first rung on the ladder has been scaled, taking the renegotiation project one step closer to becoming a reality.
The notice of intent to Congress was received with mixed reviews by lawmakers, most of them supportive of modernizing NAFTA to "keep terms of the agreement that have worked well and replace those that have not," according to Lighthizer. That intent contrasts greatly, however, from early musings from first candidate and later President Donald Trump who expressed serious concerns about the effectiveness of the entire NAFTA agreement, calling it a "disaster," and one of the worst trade agreements ever.
TARIFF CONCERNS
Lawmakers, as well as farmers and farm group, have expressed a great deal of concern in recent months over dialogue from the President regarding his intent to impose tariffs on Mexican goods. Those concerns include a possible border tax system that could be used to force Mexico to pay for his campaign-promised border wall project. 
It has been this hard line stand by Trump that has enraged many Mexican officials who, in response, have threatened to create new trade deals with other nations in an effort to replace existing trade commitments with the United States. Since March, in fact, Mexican trade officials have opened dialogue with numerous countries that have expressed interest in free trade with Mexico on many commodities like grain, especially corn, and other agricultural products.
Such a move could seriously affect U.S. corn and other agriculture exports to Mexico, and would represent a significant loss for U.S. producers. Farm groups, members of Congress, and even Trump advisers and cabinet members, including recently appointed Secretary of Agriculture Sonny Perdue, have advised the President to take a softer approach on NAFTA to avoid complications and disruptions in U.S. agricultural trade with Mexico.
TOP TRADERS IN NAFTA
Canada and Mexico are the United States' top trading partners after China. Two-way trade in goods and services between the U.S. and Canada has nearly tripled since NAFTA took effect, and U.S. trade with Mexico has jumped more than six-fold since 1994. More importantly for agriculture, trade of commodities like corn, cotton, beef, pork and poultry exports have resulted in the only trade surplus for the United States with its southern neighbor. USDA estimates agriculture exports to Mexico accounts to an estimated 20-percent of farm income for many U.S. producers.
A softer approach and less strong or abusive language over the last week served to ease many concerns expressed by U.S. producers and support groups, and encouraged some dairy operators that modernizing terms of NAFTA could prove beneficial in the long run.
But such optimism could quickly disappear. What on the surface may appear to be a more reasonable approach to trade negotiations could quickly turn sour if Trump and his trade negotiators are successful in including a change in the agreement that few are talking about but a growing number fear, specifically, a change in NAFTA Chapter 19 regarding dispute settlements.
If Chapter 19 of the agreement is altered, as suggested in Lighthizer's letter to Congress, trouble could be on the near horizon. In the letter Lighthizer wrote: "Establishing effective implementation and aggressive enforcement of the commitments made by our trading partners is vital to the success of those agreements."
STRONGER INTENT
It would appear this statement was made in reference to an earlier and leaked draft of the letter back in March, according to writer Melodie Michel of the Global Trade Review, that hints at much stronger intent and harsher language concerning Chapter 19. In that draft, wording suggested a mechanism whereby the President could impose tariffs at any point if he deemed imports were threatening the welfare of U.S. industries.
In earlier White House memos about the NAFTA trade agreement this year, specifically concerning trade with Mexico, the Trump administration suggested modifying or even abolishing Chapter 19 of the agreement, which currently requires that in the event of a trade dispute, an independent bi-national panel must be formed to evaluate the situation in an attempt to resolve issues and disputes.
But some U.S. industry leaders have been encouraging the Trump administration to take a harder stand on the issue.
"Chapter 19 [currently] denies U.S. industries their constitutionally protected rights of due process and judicial review. No recourse exists in instances where a NAFTA panel renders biased decisions," noted officials from the U.S. Lumber Association earlier this year in reference to trade issues related to Canadian lumber exports.
They say dispute resolutions by a bi-national panel would be especially problematic in instances that involve anti-subsidies and anti-dumping duties, which could give such a bi-national panel the ability to render binding judicial decisions that may misinterpret or ignore U.S. law.
BORDER WALL
While there may well be merit in such concerns, by eliminating Chapter 19 of the NAFTA agreement and providing power to the U.S. executive branch to impose tariffs and other such penalties over trade disputes at will could provide wide-ranging powers that might include imposing tariffs and border taxes on Mexico as an instrument to covertly force them to pay for the President's border wall project.
Such a development could easily launch a trade war with Mexico with far reaching consequences, not only for agricultural exports but on wide ranging issues like petroleum imports and other export products and resources. Mexico is the United States' fourth largest supplier of petroleum imports. And if Mexico were to decide to send those products to another buyer, China for example, it could result in quick depredation of the longstanding U.S.-Mexico trade relationship.
The dangers of that happening are considered remote by many, but even imposing tariffs on U.S. agricultural exports would create a major problem for U.S. farmers who currently depend on exports to Mexico. Following last week's verbal scathing by President Trump of NATO allies for their lack of financial support in Europe's defense efforts, little confidence exists that the President would exercise civility in dealing with the Mexican trade issue if he were given far-reaching powers to impose tariffs and establish a border tax system at will.
For the next two months, farmers and many lawmakers will be waiting to see what direction the President's NAFTA efforts will take once negotiation discussions begin. Lighthizer is obligated to provide Congress with more details about its renegotiating objective 30 days before the mandatory 90 day period ends August 16. Until then, U.S. agriculture producers will continue to worry and watch how NAFTA talks may help or hurt their operations.
About the Author(s)
Subscribe to receive top agriculture news
Be informed daily with these free e-newsletters
You May Also Like
---