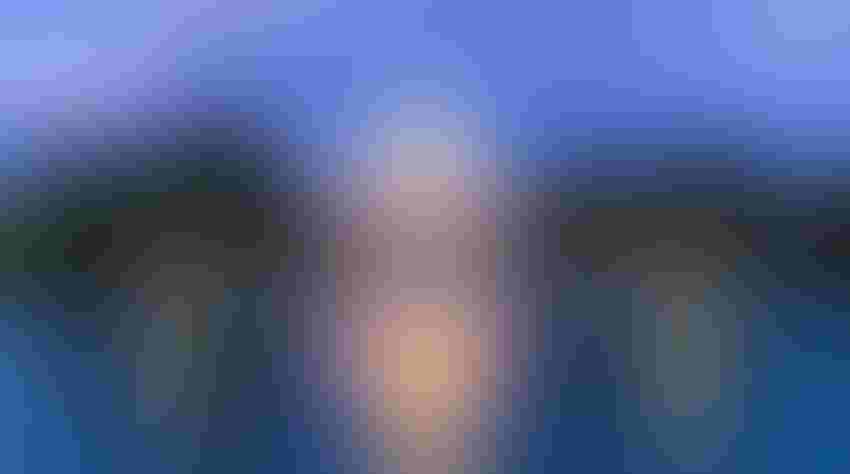 The U.S. Capitol at night.
f11photo / Getty Images Plus
A bipartisan group of California congressmen is urging leadership to include funding for struggling small and midsize counties in any additional COVID-19 relief aid that's being considered.
Funding from the Coronavirus Aid, Relief and Economic Security (CARES) Act for state and local governments failed to provide relief for counties with populations less than 500,000, according to a letter signed by Democratic Reps. Jimmy Panetta, Jared Huffman and Salud Carbajao and Republican Reps. Doug LaMalfa and Paul Cook.
The May 4 letter was addressed to House Speaker Nancy Pelosi, House GOP leader Kevin McCarthy, Senate Majority Leader Mitch McConnell and Senate Minority Leader Charles Schumer.
"With already narrow budgets, rural counties are struggling with the financial burdens that taming this virus has caused," LaMalfa, a rice farmer, wrote on his official Facebook page. "If Congress decides to include additional aid to States in a fourth relief measure, my colleagues and I insist that funds are distributed directly to local governments of all sizes."
In California, only 16 of the 58 counties received funding to help offset additional costs brought on by the COVID-19 pandemic, the five representatives complained. As Congress mulls additional funding, the lawmakers request "a base" of $1 million for each county with a population below 500,000 and a relief fund to address the smaller jurisdictions' specific needs.
Related:Ag issues in national spotlight
"We are working on a bipartisan legislative proposal that would accomplish these goals, and we hope to work with House and Senate leadership to ensure that this proposal is included in the next COVID-19 assistance bill," they wrote.
Meanwhile, Rep. Ro Khanna, D-Calif., today announced he is introducing a House of Representatives companion to a bill by Sen. Cory Booker, D-N.J., that seeks to strengthen the Packers & Stockyards Act to protect family farmers from anti-competitive practices and corporate consolidation by meatpackers.
"Giant meatpackers cannot be permitted to continue to profit off of the labor of family farmers, consolidating the food industry to the point that our supply chain is threatened," Khanna said. "Congress must step in to ensure an honest market, or risk losing another historic industry to the hands of big corporations. If we had a food system with fair competition, independent and diversified producers would provide a dependable and sustainable food supply. Folks deserve to know where their animal products are really coming from, and farmers deserve a fair shot in their own business.
About the Author(s)
Subscribe to receive top agriculture news
Be informed daily with these free e-newsletters
You May Also Like
---