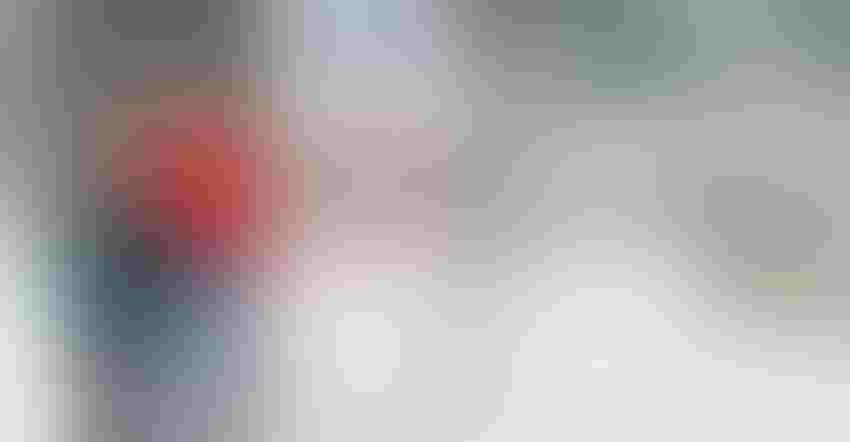 FARM ROOTS: Anna and Kent Wendorf raised two daughters and a son on the dairy farm they have owned since 1990 west of Viroqua, Wis. They also have two grandchildren.
2020 Master Agriculturist Kent Wendorf grew up with his parents and four sisters on a dairy farm in a valley near La Crosse, Wis. As a teenager, if he wasn't running on the school's cross-country team, participating in 4-H and Junior Holstein activities, or competing in local tractor pulls, he was helping his parents grow their crops and care for 100 registered Holstein cows. Among the herd was the beginnings of Kent's own herd of registered Holsteins under the Kentdor prefix.
After graduating from Onalaska Luther High School in 1978, Kent started farming full time. He continued farming with his parents until 1986, when his dad decided to retire due to health reasons.
Going out on their own
At the time, Kent and his bride, Anna, decided they would prefer to venture out and farm on their own. The couple had a strong desire to own a farm and be their own bosses instead of renting or farming in partnership. They purchased their first farm near Coon Valley and started milking cows in the fall of 1986. They milked 29 cows with bucket milkers and farmed 40 acres. Young stock were housed at three different sites.
In 1990, the Wendorfs sold their farm and bought a bigger farm 15 miles away on a scenic hilltop outside of Viroqua, where they continue to farm today.
"The house was very old when we moved here, but the barn had 41 tiestalls, was only 9 years old, and looked brand new," Kent says. The farm included 115 acres. It also had a sturdy machine shed, a manure pit and a heifer shed. All of their livestock could live on one farm.
Before she met Kent, Anna graduated from Western Wisconsin Technical Institute in the legal secretary program. While Kent worked hard on the farm, Anna worked hard off the farm. She was hired at G. Heileman Brewing Co. in La Crosse.
"I soon realized I hated being a secretary," she says. "I took classes in accounting at Viterbo College and University of Wisconsin-La Crosse and was able to get a job in their tax department."
Anna quit working at Heileman when their son Brian was 2.
"Then I started doing bookkeeping for small businesses," she says. Anna still does bookkeeping for their farm and a few small businesses. She also cares for their grandson, Isaiah, one day a week. Isaiah's baby sister, Naomi, was born Jan. 30. Anna enjoys gardening, canning vegetables and putting up preserves.
Kent and Anna remodeled the old farmhouse in three phases over 10 years to accommodate their growing family. They also took down an old tobacco shed and several small outbuildings, improving the farm's appearance and function.
They worked with Viroqua High School's ag construction class one semester to have the students build them a new calf barn. Preweaned calves are housed in pairs or individual Calf-Tel pens on one side. Postweaned calves are housed in two groups on the other side. The older group has access to an outdoor run when the weather is nice.
Kent also put up a new grain bin to allow for cash crop opportunities, and he bought a bigger bulk tank so they could switch to every-other-day milk pickup.
Growing and improving
In 2005, the Wendorfs purchased 45 acres of cropland from a retired neighbor. Kent grows corn, alfalfa and soybeans on 200 owned and rented acres. The crops more than meet the needs for their herd, so he sells extra corn and soybeans, and sometimes hay, for additional income.
Every cow is artificially inseminated to create a moderate-sized offspring with exceptional udders and feet and legs. This approach has yielded a herd with good uniformity and longevity.
Starting small and growing gradually made financial sense for the Wendorfs. Kent and Anna were able to continually build up equity and pay down debt. Today, they own their 160-acre dairy farm debt free.
Valuable experiences
Kent and Anna are very proud of their three grown children. They are grateful they raised their family on the farm. The Wendorfs believe the experience of growing up on a farm, helping with chores, and being active in 4-H and Junior Holstein, including dairy bowl, helped shape their children's values and their lives.
Their oldest daughter, Chrissy, 33, graduated from UW-Madison with a double major in dairy science and life science communication. She is global marketing manager at Alta Genetics. Her husband, Jerome Meyer, is CEO at CentralStar Cooperative.
Son Brian, 31, graduated from UW-Madison with a degree in computer science. He is systems administrator for Vernon County. His wife, Amber, is benefits coordinator at Organic Valley. They have two children.
Kent and Anna's youngest daughter Katie, 27, graduated from Harvard University with a bachelor's degree in chemistry and New York University with a master's degree in biology. She is working on a doctorate in quantitative biosciences at Georgia Tech. Her husband, Ian MacGillivray, is working on a doctorate in religion at Emory University.
Kent has been active in the Vernon County and Wisconsin Holstein associations. He served on the board of directors of the Wisconsin Holstein Association for six years and was board secretary for two years. He also served as adult adviser of the Junior Activities Committee. At the county level, he served as president and treasurer. The Wendorfs hosted the Vernon County Holstein Twilight Meeting at their farm in 1991 and 2016.
When their kids were growing up, Kent was the dairy leader for Lucky Clovers 4-H Club. He also coached the Vernon County 4-H and Junior Holstein dairy quiz bowl teams. All three kids competed on several dairy bowl teams coached by Kent. Junior and senior teams that he coached earned six first places in five years, while his 4-H teams won at state contests eight times. This June, Kent and Anna will host the Vernon County Dairy Breakfast.
MASTER AT A GLANCE
Kent Wendorf
Age: 59
Location: Viroqua, Vernon County
Farming enterprises: registered Holstein cows and heifers
Size of farm: 160 acres owned, 40 acres rented, 41 cows, 40 heifers
Family: wife Anna, daughters Chrissy Meyer and Katie MacGillivray, son Brian, sons-in-law Jerome Meyer and Ian MacGillivray, daughter-in-law Amber, grandchildren Isaiah and Naomi
Subscribe to receive top agriculture news
Be informed daily with these free e-newsletters
You May Also Like
---