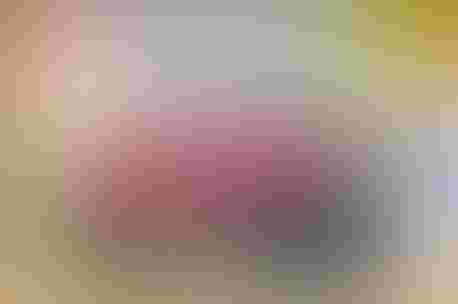 Have you ever had those days when you've wondered if you make a difference? If anyone pays any attention? If what you do matters?
Because I'd wager to guess that if you ponder any of those questions, the answer is yes — a resounding yes.
Last week, we got word that our friend Janeen Emory-Kolb had died suddenly. Janeen was just 55. She grew up in our community, worked in Extension for many years, and volunteered at the Illinois State Fair junior beef show for more than 30 years. Janeen was smart and sensible and hardworking.
As I was telling my husband the news the other night, our oldest, Jenna, piped up.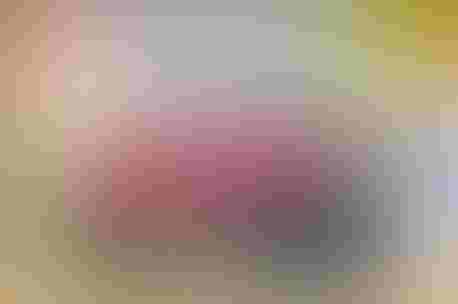 HELPERS: Here's Janeen Emory-Kolb, third from the left, working hard at the Illinois State Fair. (Photo by Cindy Cagwin-Johnston)
"Wait, I know who you mean. She helped check in our heifers at the state fair, right?"
That's right, I told her, surprised that she knew whom we were talking about. I showed her a picture to confirm.
"Yes! That's her. She was always so nice. She always smiled and talked to us and helped us. That's really sad," Jenna said.
And just like that, perspective, from a young person who remembers. Janeen was really nice. And she did make it fun for the kids. And on a day when things are more than a little crazy — i.e., checking in cattle on a hundred-degree day at the state fair — she was a helper. So much so that even the harried young people remember. She helped 400 kids check in their cattle every year. They will miss her.
It makes me think of so many thankless volunteer jobs: the school board member, the fair board member, the 4-H leader, the livestock show volunteer. I think a lot of us do these jobs and wonder if we're doing any good. But isn't it the little things that matter? You smile at a kid, you chat them up, you make it better.
Do you do any good? If Janeen's life and ability to touch a single life is any indication, the answer is yes — a resounding yes.
The little things always matter.
Subscribe to receive top agriculture news
Be informed daily with these free e-newsletters
You May Also Like
---