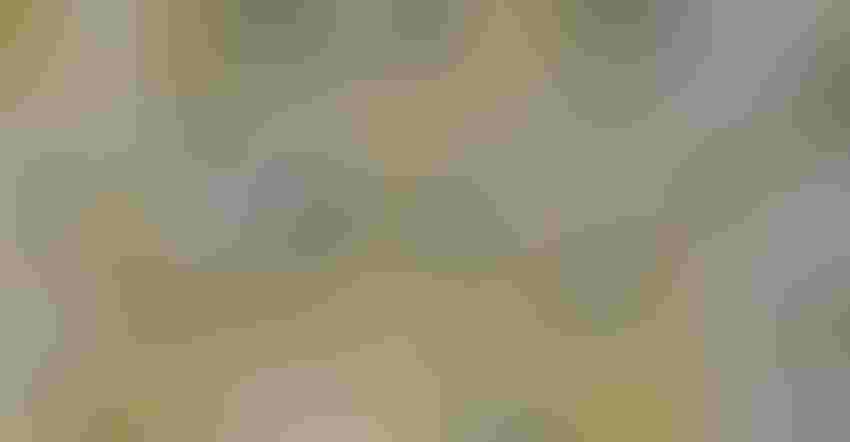 SPROUTS: Germination isn't the only reason varietal information isn't listed on seed labels.
In the seed world, "VNS" means variety not stated. You may see it listed on the seed tag of those bags you're tempted to purchase. It simply means that seed hasn't gone through the rigors and expense of classifying it as a variety.
It may be your neighbor's cereal rye that has no known genetic background, or it might be the best genetically-adapted selection for your area. VNS-designated seed is notorious for being anywhere from the least costly, to the best performer, to having the worst germination and a weedy mess.
VNS seed standards generally are lower. This gives seed companies the opportunity to salvage seed that is possibly of an outstanding variety. But they may choose to not reveal variety identity to keep brand standards high.
Occasionally, varieties don't come up to their standards. Purity may be low due to higher inert matter, or other crop seeds could be mixed in — wheat seed in a triticale variety, for example.
Germination may be low, or a higher percentage of noxious weeds may be present. It could be a combination of similar varieties offered in a brand-name bag. Always check the seed tag for this information. Better yet, ask if the history is known for the seed in the bag. If not, then you're planting this seed at your own risk!
VNS seed could be raised by a neighboring farmer. Keep in mind that, by law, any seed changing hands needs to be tested by an approved lab for germination, purity, inert matter and noxious weeds — even if buying from a neighbor.
For some seed companies, varietizing a seed simply isn't worth the expense — up to $50,000. Or, they aren't worried about others propagating it. But frequently, a VNS designation is used to get rid of old or odd seed lots that don't meet original variety specs. On the dark side, there are unscrupulous companies who have essentially "stolen" varieties from competitors and sell it as VNS.
Questions worth asking
Now you can ask informed questions such as these:
• What's the history of that seed?
• What's the seed company trying to hide?
• How does the seeding rate compare to a similar variety?
• What's comparative cost per acre of a similar variety?
Why to buy VNS: If you've used proven VNS seed or your neighbor's cover crop seed has done well, it could be the best genetics for your area and least expensive. If you buy VNS seed from a reputable source, you stand a good chance of making a wise choice.
Why not to buy: VNS seed may have more noxious weeds, lower germination and lower purity. This could require a higher seeding rate and potentially be more expensive when you calculate cost per acre. The genetics may be inferior and have little support, if any, in how to plant it.
The Coach's Closer
Is VNS cover crop seed good enough? Maybe. Read the seed tag. Understand your risks and buy from a trusted source.
Groff is a cover crop pioneer and innovator who farms on the Chesapeake Bay watershed. Check out his website, covercropcoaching.com. 
About the Author(s)
Subscribe to receive top agriculture news
Be informed daily with these free e-newsletters
You May Also Like
---