Harvest trucks need to comply with Mississippi transportation rules
Harvest trucks need to comply with Mississippi transportation rules
With harvest season approaching, Mississippi farmers need to be sure they are in compliance with the state's regulations for grain trucks and other farm vehicles, as well as being aware of posted weight limits for bridges throughout the state, says Willie Huff, law enforcement director for the Mississippi Department of Transportation.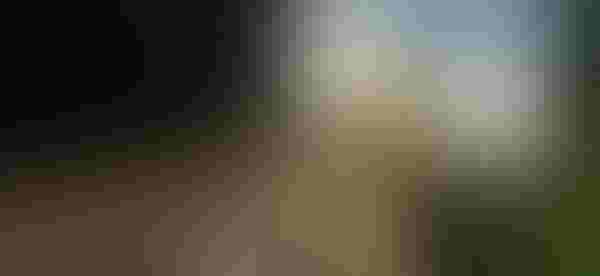 With harvest season approaching, Mississippi farmers need to be sure they are in compliance with the state's regulations for grain trucks and other farm vehicles, as well as posted weight limits for bridges throughout the state.
"Last year, we had 190 bridges with posted weight limits on state highways; this year [as of Aug. 1], we have 227," Willie Huff, law enforcement director for the Mississippi Department of Transportation, said at the joint annual meeting of the Delta Council and the Southern Cotton Ginners Association's Ginning and Cotton Quality Improvement Committee.
Additionally, there are hundreds of bridges on county roads that have posted weight limits.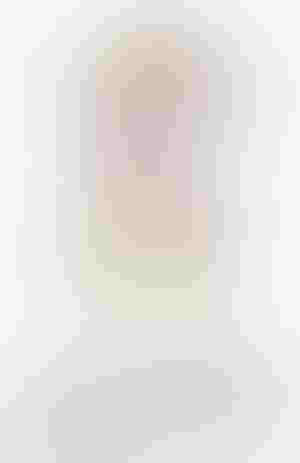 "These postings are the legal weight limits for vehicles crossing those bridges," Huff says. "Does this mean if your overweight truck crosses the bridge that it's going to fall in? Not necessarily, but it does mean it's unsafe and there's a risk that your overweight vehicle could cause structural damage, or in a worst case scenario, a collapse. The liability potential could be quite steep."
If a driver is caught for violating a posted bridge weight, it can mean either a citation or a fine. "At 13 cents a pound for the overweight amount, the fine can add up pretty quickly," Huff says.
"If a bridge has to be replaced because of damage by your truck, you could be looking at $800,000 or more. Are you willing to take that kind of risk?
"We know the ability to transport your farm products is key to your business, but if a bridge goes out it could have a big impact on you and other farmers being able to get their crops to market."
(A map of posted bridges on state highways can be found at the department's website, www.godot.com. Under Commercial Vehicle Permits and Information is a link to posted bridges. Each site, when clicked, will show information/restrictions for that particular bridge.)
The state passed a $100 million bond issue in 2010 for bridge replacement and repairs, Huff says, "and some of that work is under way now — but it's a long, tedious process."
And, he notes, funding for transportation programs is being cut at both the federal and state levels.
"Congress wants to cut the national transportation budget by 37 percent, and it will be a major challenge to maintain our roads and bridges infrastructure under that kind of a scenario."
Farmers who hire trucks from out of state to help haul crops need to be sure those vehicles have an apportioned license plate from their home state or a temporary Mississippi tag, Huff says. The latter may be obtained at local county courthouses.
Diesel for out-of-state trucks must be bought in Mississippi, the driver must have a valid commercial driver's license, and the truck must be insured.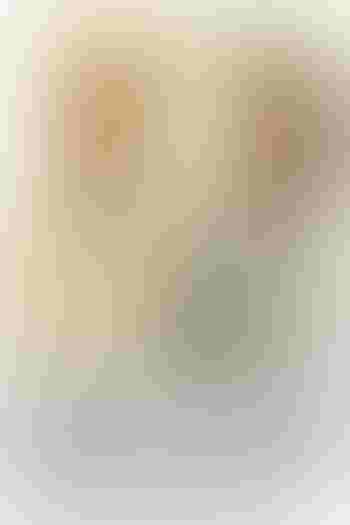 "Violations can be costly and can result in delays in the movement of your crops," he says. "If you're going to hire vehicles from out of state, be sure they meet all the Mississippi rules."
Harvest permits, which cost $25, allow weights of up to 84,000 pounds for proper axle and length configurations. They are specific to the particular vehicle.
"But," Huff cautions, "no permit allows crossing a posted bridge with weight in excess of the posted limit.Just because you have an up-to-date harvest permit for the truck doesn't mean you can exceed that posted limit.
"Many of these bridges were built decades ago and just aren't designed to handle some of the weights being hauled today. We have any number of bridges with serious structural problems, and these limits are in place to insure that traffic can safely move over the bridges."
Vehicles must also comply with the state's regulations regarding dyed fuel for on-farm use, he says. Use of untaxed, dyed fuel in trucks and other vehicles can incur substantial fines and penalties.
"Dyed fuel, intended for tractors, auxiliary power units, and other non-highway uses, cannot be used in any licensed vehicle," he says. "Any dye found in a fuel tank makes the entire tank illegal.
"You need to warn your employees about this and make sure that, in the rush of harvest operations, they don't put dyed fuel in a truck. The IRS gets really serious about this, and it could potentially cost you thousands of dollars."
If misuse is deemed a violation of the Clean Air Act, the penalty could be even steeper.
 "Today's higher fuel prices may tempt people to skirt the rules on this, but the potential penalty just isn't worth the risk of getting caught," Huff says.
 "Most farmers and ginners want to do right, and they see to it that their operators follow the rules. But, there are always some, particularly out-of-state contract operators, who take the chance 
About the Author(s) Editorial director, Farm Press
Hembree Brandon, editorial director, grew up in Mississippi and worked in public relations and edited weekly newspapers before joining Farm Press in 1973. He has served in various editorial positions with the Farm Press publications, in addition to writing about political, legislative, environmental, and regulatory issues.
Subscribe to receive top agriculture news
Be informed daily with these free e-newsletters
You May Also Like
---