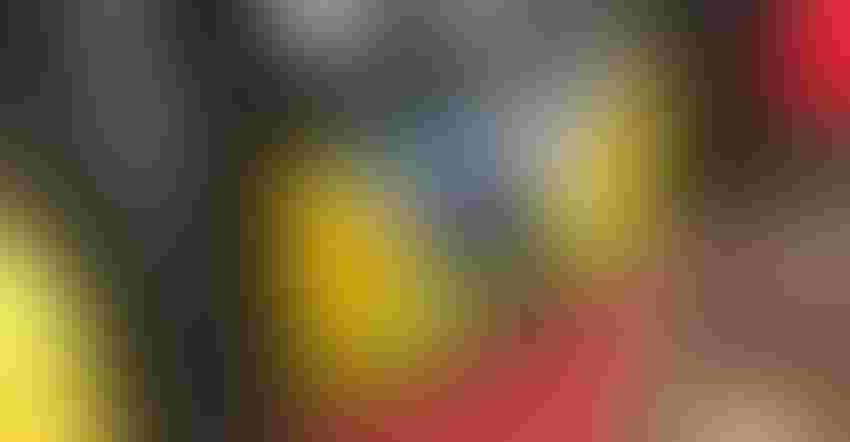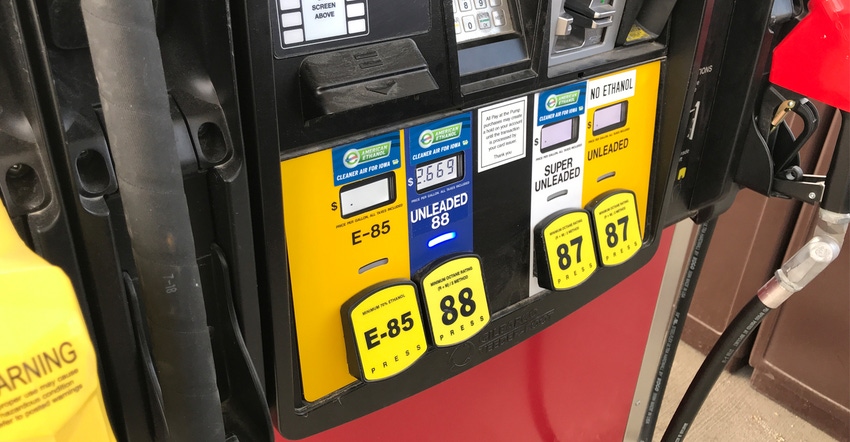 ETHANOL NEWS: A major manufacturer of fuel dispensers has certified a popular model to handle up to E40 ethanol blends. This will make it easier for fuel stations to offer more ethanol to customers.
Willie Vogt
Bradley Schad, Missouri Corn CEO, recently shared that Dover Fueling Solutions has announced that all new North American Wayne Ovation Fuel Dispensers would be supplied as compatible and UL-listed to E40. Schad explains that as stations buy the new dispensers, it offers more opportunity for ethanol sales nationwide.
In the early days, the National Corn Growers Association and ethanol partners worked with the auto industry to aim for higher blends. The result were pumps certified to pump E10 or special pumps for E85. In 2009, the third-party entity required to certify for fire safety — Underwriters Laboratories — announced existing gas dispensers were approved for blends up to E15. But the industry reached out to pump dispensers to "future-proof" the system.
Schad says Wayne stepped up six years ago as the first manufacturer to certify blends up to E25. The recent announcement shows that Wayne has cleared certification so its new Ovation pumps will be certified for E40 use. Schad says this certification paves the way for ethanol supporters to push for federal legislation for higher octane fuels such as the Next Generation Fuels Act.
Schad noted in a recent e-newsletter, "With pump infrastructure now certified to handle up to E40, and the auto industry at the table, implementing a higher-octane fuel standard is easier to integrate. While there's still much work to be done, this latest win deserves a standing 'Ovation.'"
Boost your alfalfa knowledge
University of Missouri Extension will offer an online workshop in January to help forage producers learn more about how to grow, harvest and feed alfalfa.
MU Extension agronomist Pat Miller says the two-night workshop offers producers basic knowledge to improve their bottom line by growing this high-quality forage.
Alfalfa 101: Establishing a Stand, Starting Production, Harvesting, Feeding and Economics will be held via Zoom from 5:30 to 8:30 p.m. Jan. 24 and Jan. 26.
Says Miller, "Alfalfa is quite different from other forages and requires more management, but rewards you with high-quality forage. Year in and year out, alfalfa has been one of the crops with the highest return in MU Extension crop budgets."
Miller, MU Extension ag business specialist Wesley Tucker and MU Extension livestock specialist Patrick Davis lead the workshop. Attendees will receive the 68-page Alfalfa Management Guide and other handouts.
Register by Jan. 20 at mizzou.us/alfalfa101.
Want to be a master gardener?
The Master Gardener Program does more than educate class members about all things garden. It offers those gardeners the opportunity to share their knowledge with others. If you're interested in being part of the program, a new round of classes starts Jan. 15.
David Trinklein, MU state horticulture specialist, teaches the class with Sarah Denkler, MU Extension horticulture specialist. There are 14 online classes.
"These [online] classes represent a viable option for people who can't take the weekly classes in person," Trinklein says.
Classes are delivered through the canvas learning management system as a series of scripted and narrated presentations. Students work at their own pace. A composite score of 70% on chapter quizzes is needed to pass the course.
Topics include basic botany, soils and plant nutrition, vegetable gardening, fruit production, insects and diseases, and pesticide safety.
Core training is the first step toward certification as an MU Extension master gardener. Trainees must also complete at least 30 hours of volunteer service, Trinklein says. Local master gardener coordinators can help online trainees find volunteer opportunities to meet the service hour requirements.
Registration for spring 2023 online sessions closes Jan. 14. For details or to register, visit mg.missouri.edu.
Check your food donations
Giving to the local food bank is popular at year-end, but know what you're giving and consider who will eventually receive those local items, says Londa Nwadike, Extension food safety specialist for MU and Kansas State University.
Nwadike urges consumers to check expiration dates before donating food. "Those dates can be confusing, but when donating food we want to be sure the product is not past the 'best by' or 'use by' date," she says.
For more information, visit extension.missouri.edu.
Subscribe to receive top agriculture news
Be informed daily with these free e-newsletters
You May Also Like
---