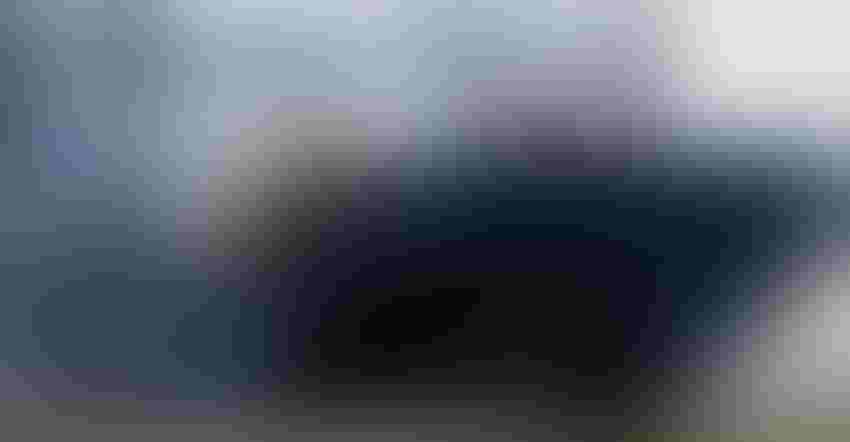 TPA renewal one of a growing number of challenges facing farmers and ranchers in 2018.
United Soybean Board
Anyone concerned over the future of NAFTA or Korus, should wait to see the real spoiler of U.S. trade looming in the shadows, just out of sight.
What is it? Here's a hint: It's not related to a safety net or other farm bill issues, and it's not about land values or cash rents. Yet this elephant in the room is wearing a July 1 deadline that could determine, define or change the face and future of U.S. trade for years to come.
The Trade Promotion Authority, or TPA (originally known as Fast Track) was created when the Bipartisan Congressional Trade Priorities and Accountability Act of 2015 was signed into law. The significance of the legislation is clear, it is designed to safeguard the constitutional authority of Congress to regulate foreign trade and ensure lawmakers an important role in all trade negotiations.
But according to some, the Act has a second priority, to make certain trade agreements are not amended by Congress.
The Act was designed to satisfy potential trading partners that might be concerned that Congress could otherwise make changes after trade negotiations were held and a trade agreement was reached with U.S. trade representatives. Succinctly, the Act guarantees that Congress is notified and involved in negotiations and is allowed to reflect the trade policy objectives of lawmakers.
There's only one hitch to the TPA. Unless President Trump requests that it be renewed before the July 1 expiration date, it goes away, and all trade authority shifts to the federal government, at the direction of the cabinet and its many secretaries — and at the discretion of the executive branch.
Analysts say failure to renew TPA would put the President in a position where if he decided to withdraw from NAFTA (assuming current negotiations have not ended for better or worse), he would not be burdened by Congressional involvement, effectively giving the White House a free hand in negotiating and determining decisions for all trade deals.
White House Options
While Congress could still take action, the White House would have the advantage in changing, ending or negotiating new trade agreements, or not, depending on who you are asking. To be certain, the Act describes itself according to the following:
 "Legislation to reauthorize Trade Promotion Authority (TPA)—sometimes called "fast track,"—the Bipartisan Congressional Trade Priorities and Accountability Act of 2015—was signed into law by President Obama in June (2015). If the President negotiates an international trade agreement that would reduce tariff or non-tariff barriers to trade in ways that require changes in U.S. law, the United States can implement the agreement only through the enactment of legislation. If the trade agreement and the process of negotiating it meet certain requirements, TPA allows Congress to consider the required implementing bill under expedited procedures, pursuant to which the bill may come to the floor without action by the leadership, and can receive a guaranteed up-or-down vote with no amendments."
 Actually, the law was first enacted in 1974 and renewed in 2002 and again in 2009. According to the Brookings Institute, "opponents decry fast track as a blank check to pursue trade agreements that undermine hard won social and environmental protections...proponents portray fast track as a litmus test of America's international leadership."
"Fast track was intended to be neither. It was conceived as a procedural mechanism to enhance the president's credibility in negotiating complex multilateral trade agreements by streamlining the congressional approval process in return for enhanced congressional oversight." That's from Brookings.
 The Congressional Research Service summarizes the law this way:
"Under TPA, an implementing bill may be eligible for expedited consideration if: (1) the trade agreement was negotiated during the limited time period for which TPA is in effect; (2) the agreement advances a series of U.S. trade negotiating objectives specified in the TPA statute; (3) the negotiations were conducted in conjunction with an extensive array of required notifications to and consultations with Congress and other stakeholders; and (4) the President submits to Congress a draft implementing bill, which must meet specific content requirements, and a range of required supporting information. If, in any given case, Congress judges that these requirements have not been met, TPA provides mechanisms through which the eligibility of the implementing bill for expedited consideration may be withdrawn in one or both chambers. TPA applies to trade agreements reached before July 1, 2018, with a possible extension to July 1, 2021."
(Available online at - https://fas.org/sgp/crs/misc/R43491.pdf )
 Undoubtedly, varying takes on the issue of TPA will surface in the near future and we will be hearing a great deal about how important or unimportant the legislation may be in terms of agriculture and its possible effect on the industry.
But the issue still qualifies to be at least one of a growing number of challenges facing farmers and ranchers in the new year that should be of concern as the agricultural industry awaits the final fate of NAFTA in the weeks or months ahead.
About the Author(s)
Subscribe to receive top agriculture news
Be informed daily with these free e-newsletters
You May Also Like
---