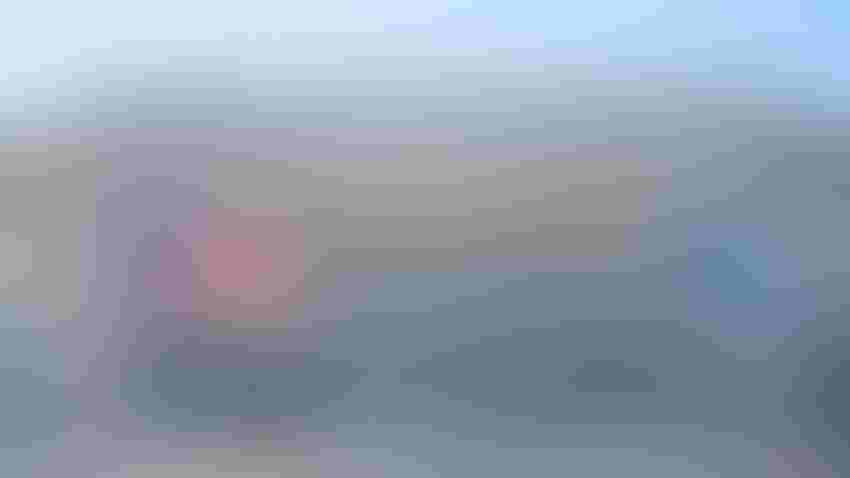 USDA has indicated it hopes to complete the process and begin distributing payments for approved applications early in 2024.
Getty Images/iStockphoto
Farmers who believe they experienced discrimination in USDA's farm lending programs prior to 2021 have begun applying for assistance under a program created by Section 22007 of the Inflation Reduction Act of 2022.
The maximum payment any producer can receive under the program is $500,000, although it appears few growers will receive that amount when the Agriculture Department is expected to begin disbursing funds in early 2024.
Meanwhile, farmers who believe they are eligible for the program are faced with a 40-page questionnaire in which they are asked to recall details from events that could have happened years prior to the Jan. 1, 2021, cutoff date. The application must be submitted online or mailed to USDA by Oct. 31.
Request documents
If they need information from USDA documents, they must request those by Friday, Sept 29, according to representatives of organizations trying to assist farmers with the application.
"As you go through the application, you will notice documents come up a lot," said Stephen Carpenter, deputy director of the Farmers Legal Assistance Group, which was selected by USDA to help farmers with the process. "USDA calls them 'must' documents or 'may' documents.
"The must documents are required and there are a fair number of them," said Carpenter, who discussed the application process during a National Agricultural Law Center Webinar on Aug. 23. "My recommendation is that if USDA thinks you need a document to support a proposition, it's a good idea to do that."
Representatives of other organizations that have helped farmers in prior legal actions claiming discrimination in USDA's lending programs say some growers have had difficulty getting paper copies of the Section 22007 application,
"We first have to spend 30 minutes to an hour explaining the program to them," said John Boyd Jr., president of the National Black Farmers Association. (The NBFA is not one of the organizations selected to assist farmers with the paperwork, but members of it and other minority farmer organizations in its newly created National Farmers Network have been contacting it for help.)
"Some farmers have been waiting for three weeks to receive applications that were to be mailed to them," Boyd said. "They have called multiple times only to be told there is no record of their initial request for the paperwork."  
Documents provided
As for documents farmers need from USDA, the Department has said it will try to provide those prior to the Oct. 31 filing deadline.
"I worry that for some of these older records, it's so time consuming or difficult that USDA won't be able to get to them." Carpenter noted. "All that said, the system is there and people should use it. They should also search for backup information."
File electronically
In its meetings with assistance groups, USDA has indicated it prefers the applications be filed electronically, although it has said it will accept hard copies. "USDA has hired vendors that will help people with the application," Carpenter noted. "There are actually walk-in places across the country where you can get help."
Boyd said he and other farmer organization representatives are finding it takes at least two visits of four to six hours each to complete the application.
"It's not 40 questions, it's 40 pages of questions," said Kara Brewer Boyd, president of the Association of American Indian Farmers. "The other thing is a lot of farmers don't have email addresses, and if you get them one, they have to be able to check it. It's these things that are creating an additional burden on these claimants."
Availability of information
Kara Boyd, who works with her husband, John Boyd Jr., from their farm in Virginia, said some applicants were involved in earlier lawsuits alleging discrimination.in USDA's lending programs. Those farmers can file applications for assistance under Section 22007, but apparently none of the information from their earlier cases can be accessed for the new program.
"For those individuals, why are they having to re-litigate their case?" she said. "They should have that information, but USDA doesn't, and the IRS doesn't. These farmers are being asked for receipts from crop production, their tax returns and other records from years ago."
Carpenter, who went through the application step-by-step during the National Agricultural Law Center webinar, said he's concerned about farmers' familiarity with FSA terminology.
"I think a fair number of people don't know whether they got an operating loan or an emergency loan," he said. "They only know they used the loan for operating purposes, which is completely consistent with an emergency model. Fortunately, just a few steps down, they can explain what they tried to do with the loan or what they hoped to do if they had received the loan."
Farmers shouldn't hold back on the details they provide. "Just to pick one question: 'Describe specifically any farming equipment you bought, leased or otherwise planned to use where you were hoping to farm," said Carpenter. "That's the level of description you need to provide. There's extra space you can use near the end of the application if needed."
Once USDA has received all the applications emailed or postmarked on Oct. 31, USDA and its representatives will begin reviewing them. The Department has indicated it hopes to complete the process and begin distributing payments for approved applications early in 2024.
The Inflation Reduction Act's Section 22007 provides $2.2 billion for farmers who experienced discrimination is USDA's lending programs. That's less than the $3.1 billion in the American Rescue Plan Act of 2021, which was struck down by the courts after other farm organizations sued to block its provisions.
"The Inflation Reduction Act says you can get up to $500,000 per person in this process," said Carpenter. "My suspicion is many people will get far less than that. If you do the math, it doesn't take many people who prevail for the program to run out of money."
For more information, visit http://www.flaginc.org/2023/08/farmers-guide-to-usda-discrimination-financial-assistance-program-dfap-august-27-2023/.
Subscribe to receive top agriculture news
Be informed daily with these free e-newsletters
You May Also Like
---