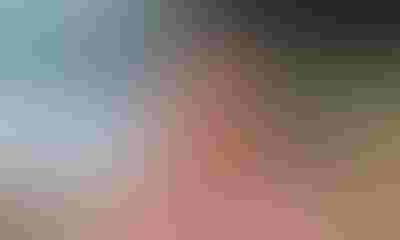 Pro-Ag, dairy advocacy group headquartered at Meshoppen, Pa., has been holding on-farm press conferences in various parts of Pennsylvania and New York State to raise public concern over how low milk prices are hurting family dairy farms. One of those farms, the David and Robin Fitch Farm of West Winfield, N.Y., was recently forced to hold an auction.
The average dairy farmer is still receiving a price for his or her milk that is approximately 40% below the 2014 price, according to Tewksbury. Pro-Ag officials, he adds, are still receiving calls and emails from various dairymen indicating they're on the verge of being forced out of business.

Farmers, commissioners plea for help as milk cows go to auction
That's why Tewksbury and others strongly urged county commissioners to carry the proposed Federal Milk Marketing Improvement Act to state officials and to Washington, D.C. This, while dairy cooperatives even in the Midwest are initiating production caps (supply management) on member cooperators.
At last report, Pennsylvania county commissioners from Bradford, Carbon, Lackawanna, Lycoming, Pike, Sullivan, Susquehanna, Tioga, Wayne and Wyoming counties sent letters to federal officials and congressional representatives urging action. In brief, here's what they requested:
"Our farms and agricultural businesses are under much duress. Payments farmers are receiving for their milk are simply insufficient. The result is that even multi-generational farms will go out of business. Many other businesses are also suffering as a result of this upside down market."
The letter pointed out that other countries don't have as extensive of a regulator environment. And, if the trend continues, national food security could be threatened. The commissioners sought roundtable meetings to communicate the issues and discuss "inventory management strategies to protect against future supply and demand imbalances that result in instability for our farmers."
The human cost: Robin's story
The tough times have already hit the Fitch Farm. David and Robin Fitch were forced to sell their family farm. Here are excerpts from Robin's story as reported at Big frog 104:
"My 25 year-old son who wants nothing more than to continue farming, is talking (sobbing) to the Farm Net counselor. You feel your heart breaking as your 13-year old walks by crying also. This is what family farming is about.
"Dairy farmers have taken a 45% pay cut this year. As we sit trying to figure out how to keep our heads above water and just keep the creditors happy, we read how New York is passing legislation to help people enter into farming, because they're worried there's no next generation to take over." She contends those being offered opportunities to farm are being set up for failure, because the milk pricing system is broken.
"I have a next generation! I have a 25-year-old son who loves the cows and does an awesome job as herdsman, milker, breeder, vet, record keeper and many other jobs. Imagine a 25 year-old who isn't worried about going out and spending, but just wants to make enough to pay the bills.
"He wasn't afraid to get up at 4 a.m. and work till 2 a.m. in the morning with no naps, coffee or sometimes lunch breaks. The kid loves the cows just like family, wanted to keep improving the herd and just wanted to supply people with quality milk and do what he loves."
"My 13-year-old daughter, who loves the cows, her mini horses, her mini goats and all her kittens, who knows we are bringing in the cattle dealer, cries herself to sleep. You try looking that little girl in the face and telling her the government can't figure a way to pay a fair price for your milk.
"This is all because the cost of making milk is much higher than what we get back. I can't get $12 to $14 a hundredweight when it cost $23."
Fitch insists the Federal Milk Marketing Improvement Act is the only way to fix the situation. If something isn't done soon, New York farmers don't have a prayer, she concludes. The Fitch family won't be the last forced to sell their farm.
Subscribe to receive top agriculture news
Be informed daily with these free e-newsletters
You May Also Like
---