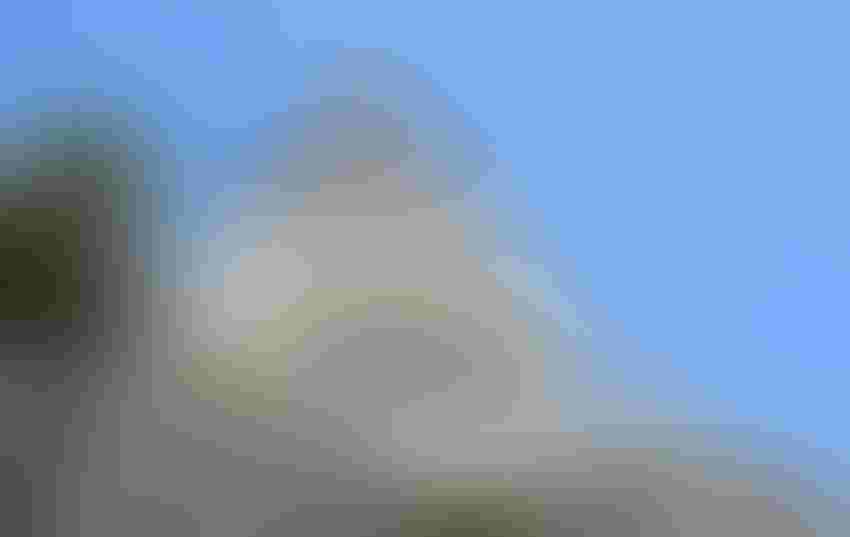 California Gov. Gavin Newsom has promised to veto Senate Bill 1, which could derail voluntary water agreements in the San Joaquin Valley.
Tim Hearden
Farm and water groups are applauding California Gov. Gavin Newsom's promise to veto a bill that would have locked in provisions of the Clean Water Act, Endangered Species Act and other federal regulations as they existed when then-President Barack Obama left office.
Groups have argued the bill by state Senate President Pro Tem Toni Atkins, D-San Diego, could derail voluntary agreements that are being negotiated for water deliveries south of the Sacramento-San Joaquin River Delta.
Such a move would lead to unnecessary regulatory uncertainty for water agencies throughout California, says Brent Hastey, president of the Association of California Water Agencies in Sacramento.
"His (Newsom's) commitment to the collaborative voluntary agreement process reflects a belief in California and the people who are working hard, and working together, to truly benefit our communities, our economy and the environment," Hastey says.
GOOD STEWARDS
Tom Nassif, president of Western Growers, agrees.
"Our farmers strive to be good stewards of the environment and our natural resources, and we support a balanced approach to water resiliency that relies on the best available science," he says in a news release. "There is a better path forward, and we anticipate the opportunity to work with both the Newsom administration and legislators to craft water policy that protects both the environment and the economic viability of our family farms for future generations."
Atkins' Senate Bill 1 sought to cancel any regulatory rollbacks by President Donald Trump's administration by locking in Obama-era environmental and labor rules in California. The measure would have expired on Jan. 20, 2025 – the day Trump would finish a second term if re-elected next year.
Opposition to the bill swelled in the San Joaquin Valley, where groups such as California Citrus Mutual urged their members to campaign against it. Democratic state Sens. Melissa Hurtado of Sanger and Anna Caballero of Salinas came out against the measure, as did Democratic U.S. Reps. T.J. Cox and Jim Costa and U.S. Sen. Dianne Feinstein.
"While we support the objectives of SB1 – to protect clean air, drinking water and our environment – the bill as written would jeopardize those very goals," Cox said. "It is critical that all Californians, especially those in our disadvantaged communities, have a reliable supply of clean, fresh drinking water in addition to water for our environment and essential agricultural industry."
TALKS BREAK DOWN
The promised veto came after Atkins rebuffed some of Newsom's proposed amendments and forced a Senate vote on the measure, narrowly passing it late Sept. 13. The two offices had been in extensive discussions and had agreed on amendments, including one softening language requiring the state Fish and Game Commission to apply previous standards when listing endangered species in California, Citrus Mutual explained in a legislative update.
The revised bill also removed earlier language that would have thrown out a recently negotiated regulation defining "Waters of the State," which would have had implications for dredge-and-fill activities involving the agriculture, water and construction industries, CCM notes.
However, the amended bill still included a section that applies the California Endangered Species Act to the operations of the federal Central Valley Project, which critics say will undoubtedly invite litigation. Already, the federal government is suing the State Water Resources Control Plan over a minimal flows decree that officials say threatens operations of the New Melones Dam east of the San Joaquin Valley.
For his part, Newsom was sensitive to concerns that the bill would freeze in place outdated water pumping and fish conservation practices in the Delta, the San Francisco Chronicle reported. The governor's veto pledge came the day after lawmakers approved the bill in the final few hours of the legislative session.
"I fully support the principles behind Senate Bill 1: to defeat efforts by the president and Congress to undermine vital federal protections," Newsom told the Chronicle in a statement. "Senate Bill 1 does not, however, provide the state with any new authority to push back against the Trump administration's environmental policies and it limits the state's ability to rely upon the best available science to protect our environment."
Subscribe to receive top agriculture news
Be informed daily with these free e-newsletters
You May Also Like
---