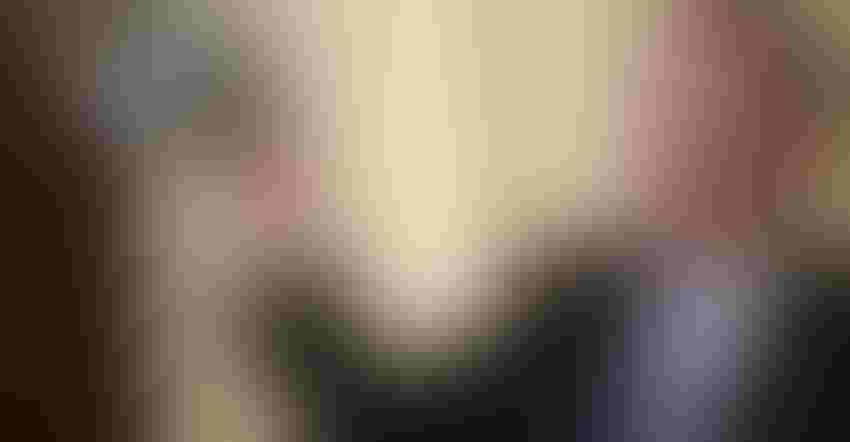 Environmental Protection Agency Administrator Scott Pruitt.
Aaron P. Bernstein/Getty Images
Environmental Protection Agency Administrator Scott Pruitt signed an order on Wednesday (March 29) denying a petition that sought to ban chlorpyrifos, a pesticide used on U.S. farms. 
"We need to provide regulatory certainty to the thousands of American farms that rely on chlorpyrifos, while still protecting human health and the environment," said EPA Administrator Pruitt. "By reversing the previous administration's steps to ban one of the most widely used pesticides in the world, we are returning to using sound science in decision-making – rather than predetermined results."
"This is a welcome decision grounded in evidence and science," said Sheryl Kunickis, director of the Office of Pest Management Policy at USDA. "It means that this important pest management tool will remain available to growers, helping to ensure an abundant and affordable food supply for this nation and the world. This frees American farmers from significant trade disruptions that could have been caused by an unnecessary, unilateral revocation of chlorpyrifos tolerances in the United States." 
Members of the Pesticide Policy Coalition heralded the decision. The Pesticide Policy Coalition is a coalition of food, agriculture, pest management and related organizations that support transparent, fair and science-based regulation of pest management. 
"The National Corn Growers Association supports transparent, science-based oversight of pesticides. We are encouraged by the EPA's decision because it signals a return to those standards and procedures. Farmers need access to many crop protection tools to ensure all tools can remain effective," said NCGA President Wesley Spurlock, a farmer from Stratford, Texas.
"Farmers nationwide depend on chlorpyrifos in managing their crops," said AFBF President Zippy Duvall in a media statement. "It is widely and safely used for a wide range of crops, including alfalfa, citrus, vegetables, soybeans, almonds and others. It also protects hundreds of thousands of acres of grass seed production, where it controls aphids, cutworms and other pests. As USDA has noted, chlorpyrifos has been used as a part of environmentally friendly IPM (integrated pest management) programs for nearly 50 years." 
"Farmers count on the continual advancement of crop protection technology to stay ahead of crop threats, and that advancement hinges on a predictable regulatory process. EPA heeded the concerns laid out by stakeholders, state regulators, trading partners and even USDA in the public record. Today's decision reinforces the strength, objectivity and consistency of EPA's pesticide registration and registration-review process," stated Jay Vroom, president and CEO of CropLife America (CLA).
"Soybean farmers have long maintained that to have a functioning regulatory system, such decisions have to be based on science, and can't be based only on perception. Today's steps taken by EPA are positive ones in the long term effort toward a more science based system," said Ron Moore, Illinois soybean farmer and president of the American Soybean Association. "The denial of the activist petition on chlorpyrifos came on the heels of statements from academia, farmers and consumers alike, all bearing out the safety of this product when used correctly and in accordance with the manufacturer's label. Clearly there is a valuable and necessary role for EPA and other federal regulators in ensuring that products in the marketplace are safe, and it's important that all parties recognize moving forward that those decisions must be made only on concrete scientific data."
In October 2015, under the previous administration, EPA proposed to revoke all food residue tolerances for chlorpyrifos, an active ingredient in insecticides. This proposal was issued in response to a petition from the Natural Resources Defense Council and Pesticide Action Network North America. The October 2015 proposal largely relied on certain epidemiological study outcomes, whose application is novel and uncertain, to reach its conclusions. 
The public record lays out serious scientific concerns and substantive process gaps in the proposal. Reliable data, overwhelming in both quantity and quality, contradicts the reliance on – and misapplication of – studies to establish the end points and conclusions used to rationalize the proposal.
EPA's own Scientific Advisory Panel, as well as USDA, had expressed caution about how the agency used the epidemiological study.
Similarly, the National Association of State Departments of Agriculture also objected to EPA's methodology.
The SAP is a federal advisory committee that provides scientific advice, information and recommendations to the EPA Administrator on pesticides and pesticide-related issues regarding the impact of regulatory decisions on health and the environment.
To view the petition: https://www.epa.gov/pesticides
Source: EPA, AFBF
Subscribe to receive top agriculture news
Be informed daily with these free e-newsletters
You May Also Like
---