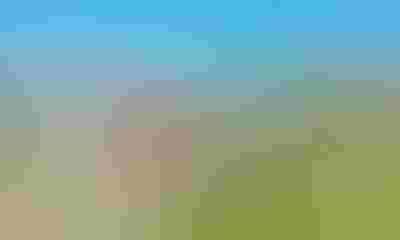 Updated with comments from Illinois Corn Growers Association
The EPA today proposed volume requirements that are lower than statutory targets for cellulosic biofuel, advanced biofuel and total renewable fuel, however they are increases from 2016 requirements.
The numbers
-Cellulosic biofuel renewable fuel volume increases from 230 million gallons in 2016 to a proposed 312 million gallons in 2017. In statue, it's set at 5.5
-Advanced biofuel increases from 3.61 billion gallons to a proposed 4 billion gallons.
-Total renewable fuel increases from 18.11 billion gallons to a proposed 18.8 billion gallons.
The Clean Air Act requires EPA to set annual RFS volume requirements for four categories of biofuels. (Photo: i Stockr/Thinkstock)
-Biomass-based biodiesel was set at 1.9 billion gallons in 2016 and 2 billion gallons in 2017. It is proposed to increase to 2.1 billion gallons in 2018.
The Clean Air Act requires EPA to set annual RFS volume requirements for four categories of biofuels.
Related: EPA rulemaking for RFS under fire
"In this action, we are proposing standards that are designed to achieve the Congressional intent of increasing renewable fuel use over time in order to reduce lifecycle GHG emissions of transportation fuels and increase energy security, while at the same time accounting for the real-world challenges that have slowed progress toward such goals," according to the proposed rule. "Those challenges have made the volume targets established by Congress for 2017 beyond reach for all but the minimum 1.0 billion gallons for biomass-based diesel (BBD)."
The challenges identified by the EPA include: slower than expected development of the cellulosic biofuel industry and constraints in the marketplace.
Final standards set for 2017 and the biomass-based diesel requirement for 2018 may change from the proposal, based on comments received.
EPA will hold a public hearing on this proposal on June 9, 2016, in Kansas City, Mo. The period for public input and comment will open until July 11. 
Reaction
Growth Energy said it will review the proposal and encourage its members to comment.
"The Renewable Fuel Standard is our country's most successful climate and energy policy," said CEO Emily Skor. "It continues to inject much needed competition and consumer choice into the vehicle fuels marketplace. It enables greater consumer use of cleaner biofuels that displace toxic emissions and reduce our carbon footprint, while creating American jobs, revitalizing rural America and lowering the price at the pump.
Corn growers found both good and bad in the announcement.
"While Illinois corn farmers are happy to see the ethanol blend levels increase for 2017, we remain disappointed that the administration won't allow this home-grown renewable fuel to grow beyond the artificial 15 billion gallon level we were supposed to achieve in 2015," said Jeff Jarboe, a farmer from Loda, Illinois, and president of the Illinois Corn Growers Association. EPA sets the volume at 14.8 billion gallons for 2017. It was 14.5 billion gallons in 2016.
"Still, at least the market continues to grow and the EPA has made a timely announcement," Jarboe said. "Corn farmers will be happy to fill the portion of the market we are allowed, and focus on increasing ethanol exports to the countries that DO see value in our renewable fuel."
"EPA has moved in a better direction, but we are disappointed that they set the ethanol number below statute," said Chip Bowling, a Maryland farmer and president of the National Corn Growers Association. "Any reduction in the statutory amount takes America backward – destabilizing our environment, our economy, and our energy security.
"In the coming weeks, the EPA needs to hear from all of us: farmers, neighbors, community leaders and anyone who cares about stability for our rural economy," Bowling said. "If you want clean air, a strong economy and vibrant rural communities, and energy independence, we need you to help stand up for the Renewable Fuel Standard. Ask the EPA to raise the RVO to statute."
The National Biodiesel Board said there is substantial unused biodiesel production and distribution capacity in the United States and is advocating for higher biomass-based diesel volumes and higher advanced biofuel volume.
"Biodiesel specifically is the most successful advanced biofuel under the RFS," said Anne Steckel, NBB vice president of federal affairs. "It is proving that advanced biofuels work. But we need meaningful RFS growth to continue making a real dent in our oil dependence and to continue driving investment. On the heels of the Paris climate accord, this is not the time for a piecemeal approach. We need bold action."
The RFS, a bipartisan policy passed in 2005 and expanded in 2007, requires increasing volumes of renewable fuels in the U.S. fuel stream.
Subscribe to receive top agriculture news
Be informed daily with these free e-newsletters
You May Also Like
---