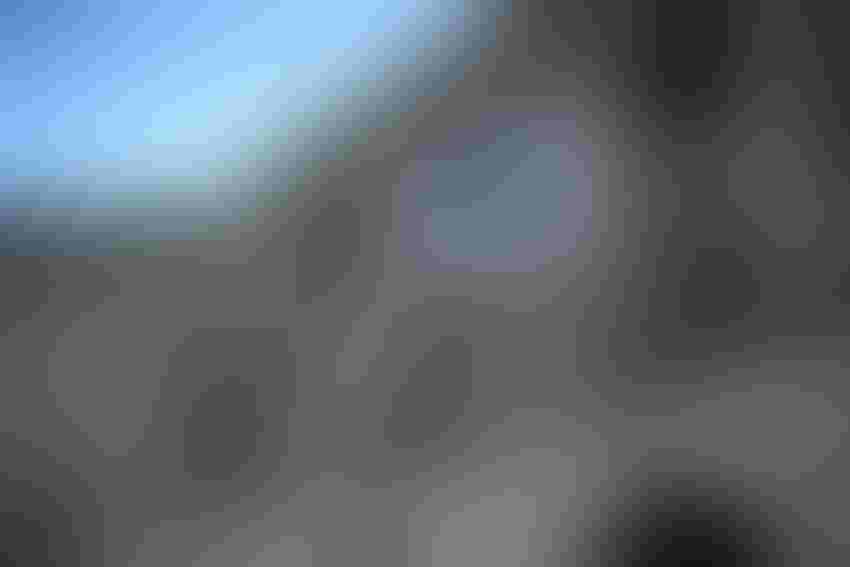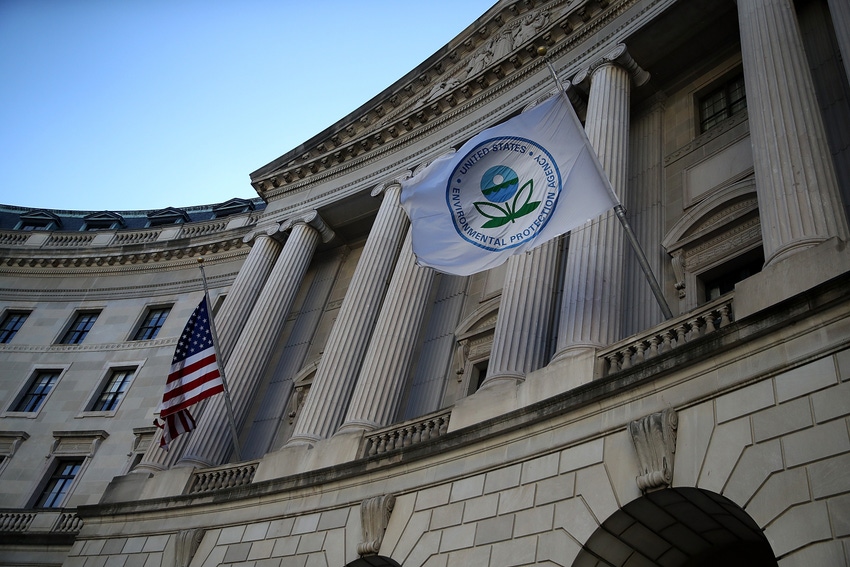 Justin Sullivan/Getty Images
The Ninth Circuit Court of Appeals ruled that the Environmental Protection Agency must either disallow the use of the pesticide chlorpyrifos on food or find safe levels of exposure. Chlorpyrifos is a widely used pesticide for corn, soybeans, alfalfa, cotton, fruit and nut trees, Brussels sprouts, cranberries, broccoli, and cauliflower as well as other row crops.
In 2019, the same court ordered EPA to decide whether to ban the pesticide, which the Trump administration chose not to do. In March 2017, EPA denied a petition that asked the agency to revoke all pesticide tolerances (maximum residue levels in food) for chlorpyrifos and cancel all chlorpyrifos registrations.
At the time, the agency concluded that despite several years of study, the science addressing neurodevelopmental effects remains unresolved and further evaluation of the science during the remaining time for completion of registration review is warranted. As a part of the ongoing registration review, EPA said then it would continue to review the science addressing neurodevelopmental effects of chlorpyrifos. 
Nick Conger, EPA press secretary, says in light of the recent court ruling, EPA is reviewing the decision as it considers its options.
"As the agency pursues its mission to protect human health, including that of children, and the environment, EPA is committed to ensuring the safety of pesticides and other chemicals," Conger states in a statement to Farm Progress. "The agency is committed to helping support and protect farmworkers and their families while ensuring pesticides are used safely among the nation's agriculture. EPA will continue to use sound science in the decision-making process under the Federal Insecticide, Fungicide and Rodenticide Act."
Chris Novak, CropLife America's president and CEO, says, "The panel's decision ignored the language of the statute, the workload EPA scientists face, and the complexity of scientific review. The decision is likely to flood EPA with a wave of misguided petitions that will divert agency resources, create uncertainty for farmers, and scare consumers away from safe and healthy fruits and vegetables."  
Groups chlorpyrifos action
Meanwhile, Jason Davidson, senior food and agriculture campaigner with Friends of the Earth, says, "It is imperative for the EPA not to request a re-hearing and to ban all uses chlorpyrifos immediately."
Davidson adds, "I am hopeful this is the final chapter in the decades-long saga to protect children, farm workers and endangered species from this toxic pesticide. The leadership of Hawaii, California, New York and Maryland in taking steps to ban chlorpyrifos has been crucial while we await justice to be served across the nation."
All sales of chlorpyrifos products to growers in California were scheduled to end on Feb. 6, 2020. Use of the pesticide dropped more than 50% from two million pounds in 2005 to just over 940,000 pounds in 2017, according to California's Department of Pesticide Regulation.
In February 2020, Corteva Agriscience said due to reduced demand for the product it would completely phase out production of chlorpyrifos in 2020. Corteva Agriscience said in its announcement in February 2020 that demand for chlorpyrifos has declined significantly over the last two decades, particularly in the U.S. 
The development of safe, more sustainable alternatives to chlorpyrifos is being supported through the current California state budget, which appropriates more than $5 million in grant funding for the purpose. DPR will award more than $2.1 million in grants to fund projects that identify, develop, and implement safer, practical, and sustainable pest management alternatives to chlorpyrifos.
About the Author(s)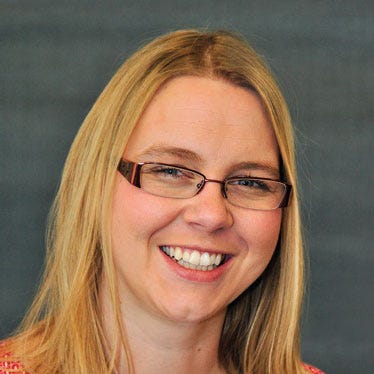 Policy editor, Farm Futures
Jacqui Fatka grew up on a diversified livestock and grain farm in southwest Iowa and graduated from Iowa State University with a bachelor's degree in journalism and mass communications, with a minor in agriculture education, in 2003. She's been writing for agricultural audiences ever since. In college, she interned with Wallaces Farmer and cultivated her love of ag policy during an internship with the Iowa Pork Producers Association, working in Sen. Chuck Grassley's Capitol Hill press office. In 2003, she started full time for Farm Progress companies' state and regional publications as the e-content editor, and became Farm Futures' policy editor in 2004. A few years later, she began covering grain and biofuels markets for the weekly newspaper Feedstuffs. As the current policy editor for Farm Progress, she covers the ongoing developments in ag policy, trade, regulations and court rulings. Fatka also serves as the interim executive secretary-treasurer for the North American Agricultural Journalists. She lives on a small acreage in central Ohio with her husband and three children.
Subscribe to receive top agriculture news
Be informed daily with these free e-newsletters
You May Also Like
---