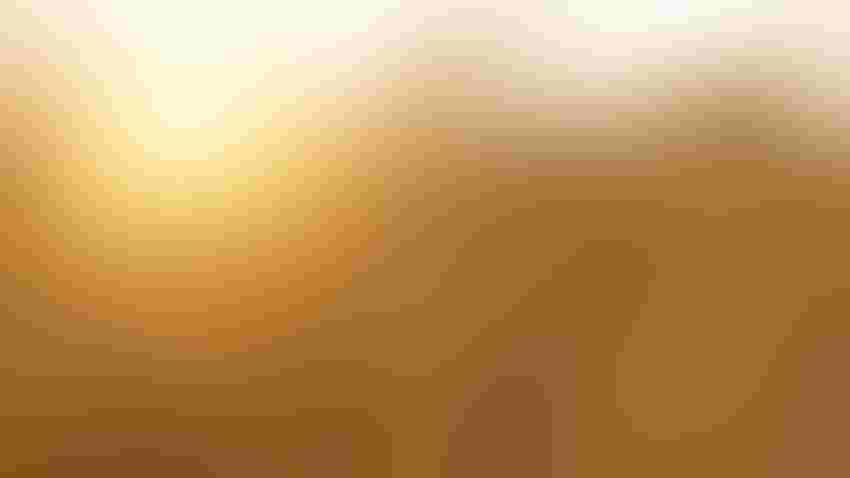 USDA has admitted its lending officers didn't treat many minority farmers fairly after it began making farm loans in the 1930s.
OlenaMykhaylova/Getty Images/iStockphoto
Since it announced the program on July 7, USDA has helped conduct more than 600 in-person and virtual meetings to help minority farmers, ranchers and forest landowners apply for funding from the Discrimination Financial Assistance Program.
At stake are $2.2 billion authorized in Section 22007 of the Inflation Reduction Act of 2022 for producers who believe they experienced discrimination in USDA lending programs prior to Jan. 1, 2021. The maximum payment for the 22007 funding is $500,000.
More meetings are being scheduled to help growers meet the deadline for applying for the program, which USDA has extended from Oct. 31, 2023, to Jan. 13, 2024. The Agriculture Department also moved the deadline for applicants to request documents from USDA to support their claims back to Nov. 3.
"We're rolling out about seven online events in English and Spanish on a weekly basis," said Monica Rainge, deputy assistant secretary for civil rights at USDA who is helping lead the program. "That's in addition to the in-person events going on around the country," some of which she has attended in Arkansas, Georgia and Texas.
"Our focus is simple – we want to make sure all persons who are eligible for this program are informed about it; they know how to apply; and they know how to get support resources to help them fill out the applications. So I am working closely with our vendor teams and community-based organizations as they put on these outreach events across the country."
Rough treatment
USDA has admitted its lending officers didn't treat many minority farmers fairly after it began making farm loans in the 1930s. One farmer, John Boyd Jr., now president of the National Black Farmers Association, remembers filling out his first loan application in the 1980s. "The USDA guy tore it up and threw it in the waste basket," he said.  
Because of such incidents and court cases filed by Black, Hispanic, Native American and women farmers in the late 1990s and 2000s, Congress required USDA to "contract with nongovernmental program administrators to coordinate the delivery of a national program of financial assistance" in Section 22007 of the IRA.
USDA selected Windsor Group to open a network of offices and an outreach program in the eastern regions of the U.S. and Analytic Acquisitions to serve the western regions. A national administrator, Midtown Group, is responsible for program oversight, a national call center, the application website and will review and process applications and payments.
Rainge says the in-person and virtual meetings are vital to the success of the program.
"There has been quite a bit of anxiety around the application," she said, referring to the Section 22007 application form, which is 40 pages and has 32 pages of instructions. "But, when we walk producers through the application, you can feel the temperature in the room go down.
"The 40 pages really allows farmers to tell their story," she said. "Because of the lapse in time between when the discrimination occurred and now, we recognize they may not have the records to support their application. The 40 pages is a way to allow every person to tell their story and know they have been heard."
Better understanding
Besides the entities overseeing the program, USDA is also working with farmers and veterans organizations to help applicants better understand the process. Among those are AgrAbility, Farmer Veteran Coalition, Farmers Legal Action Group, Federation of Southern Cooperatives, Intertribal Agriculture Council and the National Young Farmers Coalition.
"All of our cooperators have a robust list of events," she said. (Rainge spoke during a webinar conducted by the Farmer Veteran Coalition: https://www.youtube.com/watch?v=LxJchDBF8Nk and at other events. "They are at a level 10 now in terms of interactions and the events they are pushing out to ensure producers have the technical assistance they need to fill out their applications."
The level of interest is also being reflected in meetings held by the National Black Farmers Association and other members of the National Farmers Network it created with other minority farmer groups. The NBFA had conducted 17 meetings at this writing with another seven scheduled. Its meeting in Lumberton, N.C., on Oct. 5 was attended by 327 people and an Oct. 1 meeting in Memphis by 475.
Outreach efforts
While the National Black Farmers Association is not among the cooperators USDA lined up for the program, Rainge said the Department is working with the NBFA on its outreach efforts.
"They are helping make sure we get the word out to farmers, and they are also helping us identify misinformation," she said. "In fact, they brought to our attention that some groups are using an application from a previous lawsuit."
Rainge and other USDA officials emphasize filing the applications is free and farmers do not have to hire an attorney to do so.
Boyd, who farms corn and soybeans with his wife, Kara, in Virginia, said the NBFA is continuing to field questions about problems farmers are encountering, including a lack of paper applications for farmers who might not have access to the electronic versions of the paperwork.
Meanwhile, he said, some farmers with guaranteed Farm Service Agency loans are experiencing foreclosures even though they could qualify for payments under the Discrimination Financial Assistance Program. Those won't be made until sometime after the Jan. 13 deadline.
"We're getting calls from farmers in foreclosure who have been denied 'extraordinary measures' that would have helped them the way USDA helped direct loan borrowers after the IRA was passed last August," said John Boyd. "Our question is why can't we get a farm foreclosure moratorium because the DFAP payments won't come fast enough to help these farmers."
Subscribe to receive top agriculture news
Be informed daily with these free e-newsletters
You May Also Like
---