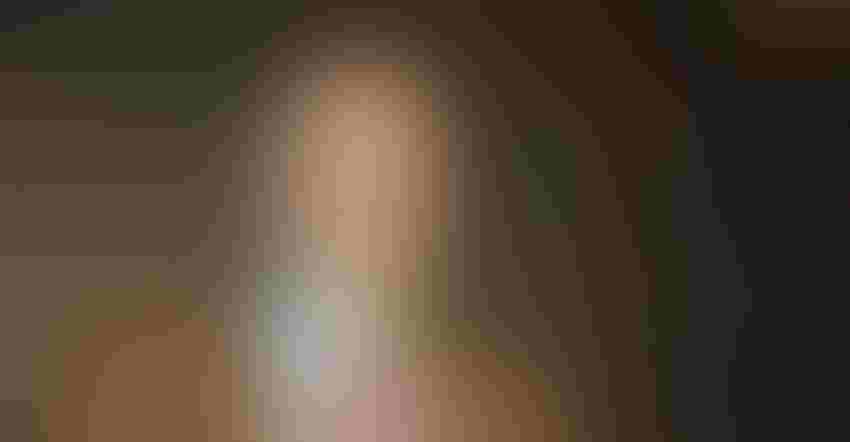 Sammy Wright, Chicasha of Georgia, a cotton cooperative, addressed the recent Southern Cotton Ginners Association annual conference in Memphis, Tenn. He said cottonseed is too cheap.
Ron Smith
Cottonseed may be too cheap, but if the price moves too high, it gets kicked out of dairy and other livestock ration mixes.
"We've never paid enough for cottonseed," says Sammy Wright, vice president, marketing, Chicasha of Georgia, a cottonseed cooperative.
Wright, speaking at the recent Southern Cotton Ginners Association annual conference in Memphis, added that once an ingredient is removed from a ration mix, the only way to get back in is "to buy back in with a cheaper price."
Wright insists that cottonseed is a bargain; the challenge is to convince consumers, mainly dairies, that it's worth the price.
He discussed cottonseed value in the context of what he sees as the three biggest challenges facing the cottonseed industry: transportation costs, a persistent decline in milk consumption and the rise of plant-based protein products.
He puts the challenge in perspective. "The amount of cottonseed crushed has dropped to roughly one third of the U. S. production," he said " The crush is pretty much static at 1.8 million tons. I don't see that changing, so, like it or not, our fortunes and the livelihood of the cottonseed business are tied to the dairy industry, which isn't exactly in great shape."
Dairy consolidation
Consolidation of dairies, he said, changes the industry. "Financial conditions are forcing a major consolidation in the dairy business. For a while, a 10,000 head dairy was a big operation. Now, in some western states, dairy operations are up in the 30,000, 40,000, 50,000 range, and it's going to be the model. The role for our industry will be to embrace large dairies."
He said small dairies are being forced out, but the dairy herd is not shrinking. "When dairies close, when a guy throws in the towel, nine times out of 10 those cows go to another operation. Someone right down the road, especially if it's good stock, good genetics, buys the lot and we don't see a reduction in the overall herd."
Dairies do relocate, however, and that creates transportation issues. "We've seen a steady migration of dairy cows going further and further away from the seed source. Consequently, we've renovated in the last four years to enable us to unload faster, load out faster and, most importantly, do it in a safe manner."
Rail freight
The fleet of rail cars to move seed has grown substantially in the last couple of years, he added. "We've been replacing aging and smaller rail cars."
He said newly designed cars are more efficient to load and carry a larger payload. "However, the Union Pacific railroad instituted a new tariff with higher rates for the larger capacity cars and that pretty much took most of the gain we had realized."
He said railroads are looking to agriculture products to replace some of the revenue lost with the decline in coal consumption.
Less milk consumption
A decline in milk consumption, Wright said, poses another threat to the dairy industry and to the cottonseed business. "Milk consumption in the United States dropped 41 percent from 1975 to 2018," he said. "And it continues to drop. But milk production continues to increase." Similar conditions exist for cheese and yogurt.
Diminishing profit pressures dairy nutritionists to look for savings.
Plant-based protein
A growing interest in plant-based protein also undermines the dairy and the livestock industries. Wright said these products have been around for 10 years or more but now consist of "more than just a soy burger." Plant-based chicken and plant-based fish products also appear on menus.
Flavored milk takes some of the dairy market, too. One audience member referred to plant-based milk products as "nut juice." Wright called them "flavored water."
Plant-based cheese, ice cream and yogurt also displace traditional dairy products.
"These changes will not happen overnight," Wright said, "but we have to recognize and plan for them."
Work with dairies
He praised the work of Cotton Incorporated for research into the nutritional value of cottonseed and for looking at new products. "We need research to show the value of cottonseed," he said.
Wright reminded his audience that cottonseed is a valuable part of livestock rations. "I've heard some ask why we should worry about cottonseed quality since we're just going to feed it to cows. That's just wrong," he said.
He explained how Chicasha and other cottonseed processors have renovated facilities to preserve the quality and value of cottonseed. "If anyone doesn't believe quality is not important, maybe they should change their attitude," he said.
Wright said the cottonseed and the dairy industries have vested interests and recommends cottonseed companies reach across the fence to find common ground.
"I know everybody would like to have $300 a ton cottonseed, but if you get the price too high, they're just going to take it out of the ration."
He said nutritionists will be important focal points. "We need to present research data showing cottonseed is better than they think. It's always good to circle back to the nutritionist," he said.
About the Author(s)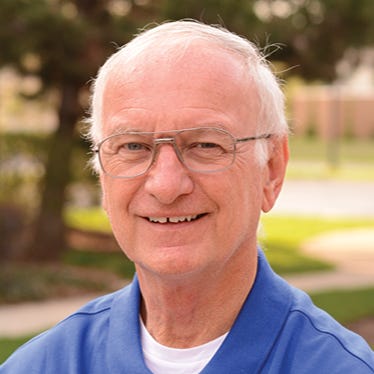 Ron Smith has spent more than 30 years covering Sunbelt agriculture. Ron began his career in agricultural journalism as an Experiment Station and Extension editor at Clemson University, where he earned a Masters Degree in English in 1975. He served as associate editor for Southeast Farm Press from 1978 through 1989. In 1990, Smith helped launch Southern Turf Management Magazine and served as editor. He also helped launch two other regional Turf and Landscape publications and launched and edited Florida Grove and Vegetable Management for the Farm Press Group. Within two years of launch, the turf magazines were well-respected, award-winning publications. Ron has received numerous awards for writing and photography in both agriculture and landscape journalism. He is past president of The Turf and Ornamental Communicators Association and was chosen as the first media representative to the University of Georgia College of Agriculture Advisory Board. He was named Communicator of the Year for the Metropolitan Atlanta Agricultural Communicators Association. Smith also worked in public relations, specializing in media relations for agricultural companies. Ron lives with his wife Pat in Denton, Texas. They have two grown children, Stacey and Nick, and two grandsons, Aaron and Hunter.
Subscribe to receive top agriculture news
Be informed daily with these free e-newsletters
You May Also Like
---