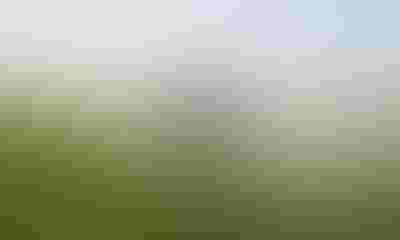 Updated with comment from Monsanto.
On May 24, the Save Our Crops Coalition petitioned the Environmental Protection Agency to conduct a classification review to determine whether pesticides that contain the active ingredient dicamba should be classified as restricted use.
"Dicamba, because of its potential to drift and volatilize, has proven to be one of America's most dangerous herbicides for non-target plant damage.  Food crops, such as tomatoes, are highly susceptible to dicamba exposure, because they are grown in close proximity to dicamba tolerant crops," said Steve Smith, Chairman of the Save Our Crops Coalition.

Should pesticides with dicamba be classified as restricted use? Coalition petitions EPA to decide. (Photo: sauletas/Thinkstock)
"The member growers and processors of SOCC are concerned that, upon introduction of dicamba tolerant crops, unscrupulous applicators will apply non-registered formulations of dicamba on dicamba tolerant crops simply because such formulations are cheaper," said Smith.
"To be clear -- SOCC does not categorically oppose the registration or use of dicamba.  However, in light of the fact that older, cheaper, highly volatile formulations of dicamba are likely to be used unlawfully on dicamba tolerant crops, many such formulations should be classified as restricted use.  SOCC is simply requesting that EPA restrict the use of dicamba such that it is applied only by certified applicators, and that adequate records of such applications are kept," said Smith.
"On September 11, 2012, SOCC announced the successful conclusion of discussions with Dow AgroSciences (Dow) regarding its 2,4-D tolerant cropping system.  SOCC was impressed by Dow's commitment to strongly discourage the unlawful use of older, cheaper, highly volatile formulations on herbicide tolerant crops.  Unfortunately, SOCC has not been able to reach a similar agreement with Monsanto and BASF," said Smith.
"BASF claims that its Engenia formulation is 40% less volatile than diglycolamine salt formulations, like Clarity.  We appreciate the work that BASF has done to develop new, less volatile chemistries.  However, the reality is that BASF and Monsanto still sell older, cheaper, and more volatile formulations of dicamba," said Smith.
Monsanto issued the following statement in response:
Monsanto, academics and growers of row and specialty crops have been working together for years to proactively identify the potential issues and opportunities that may arise with the launch of dicamba-tolerant crops, including the development of appropriate stewardship measures to prevent off-site movement during applications.
Monsanto's Dicamba Advisory Council has engaged industry stakeholders from a variety of fields involved with the dicamba-tolerant technology to gain insights and perspectives.
As the dicamba-tolerant system moves closer to launch, Monsanto and other stakeholders will work to provide information, resources, tools and best management practices necessary to ensure responsible usage of the product, which will ultimately provide benefits to all parties.
The label for dicamba products will contain requirements in order to prevent unreasonable adverse effects from off-site movement.  While the label has not completed review with EPA, the proposal includes:
-Requiring applicators to follow all label directions and product recommendations.
-Awareness of the proximity to sensitive non-target plants to minimize the potential for damage, losses, or other impact due to off-target movement of the herbicide. The applicator must survey the application site for neighboring sensitive areas prior to application. Sensitive crop registries such as http://www.driftwatch.org should also be consulted for locating sensitive areas where available.
-Avoid potential adverse effects to nontarget areas by maintaining an adequate buffer between the application area and the closest edge of sensitive areas.
The ability to use dicamba in the presence of approved broadleaf crops, such as soybeans and cotton, will give growers greater weed management flexibility. Dicamba-tolerant crops will provide the grower with an additional tool for effective weed control in burndown and in-crop applications.
Source: Save Our Crops Coalition, Monsanto
Subscribe to receive top agriculture news
Be informed daily with these free e-newsletters
You May Also Like
---