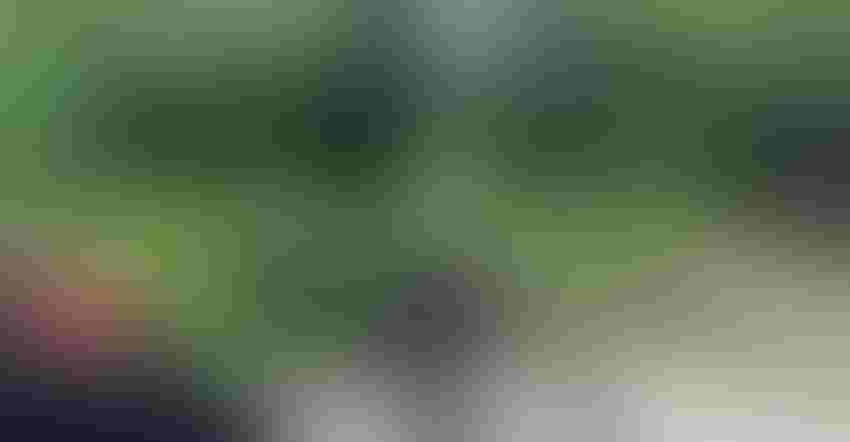 ALL GROWERS ELIGIBLE: Even if you already no-till and grow cover crops, you are still eligible for the new CarbonNow carbon credit program from Locus Ag.
Tom J. Bechman
One carbon credit program includes a feature that sets it apart from the rest. Farmers who are already no-tilling and using cover crops can participate.
"We saw a need for a program which was transparent, and which allowed those already doing sustainable practices to participate," says Travis Kraft, part of the CarbonNow team with Locus Agricultural Solutions. The company has headquarters in Solon, Ohio. Kraft lives in Kansas.
Kraft explains that CarbonNow is a partnership between the grower and Locus Ag. Arva Intelligence is a third party that pulls soil samples and verifies carbon sequestration is occurring. Bluesource markets the credits for Locus Ag.
Here are the details about CarbonNow:
Four-year commitment. The commitment is much shorter than in most existing programs, Kraft says. You commit for four years, with an opportunity to extend it if you wish. You don't have to commit your entire farm, although Kraft says ideally growers will commit a sizable acreage, say 600 or 700 acres.
Transparent payments. You receive a minimum of $12 per year per acre for four years, Kraft says. Three-fourths of the annual payment, or $9 per acre, is paid upfront. You receive the remaining $3 per acre once soil tests are completed.
Data privacy. Information from your acreage is bundled so carbon credits can be marketed, but is not shared outside of the partnership, Kraft emphasizes. Arva Intelligence handles the data from your farm.
Current no-tillers. Even if you no-till and/or grow cover crops, you can qualify. In existing programs, someone already no-tilling and using cover crops typically won't qualify because most contracts require making changes to document increases in carbon sequestration.
Locus Ag products. You must use one or both of two Locus Ag products, Rhizolizer Duo and Pantego, to be eligible. "The reason we can allow those already no-tilling and using cover crops to participate is because using these products increases carbon sequestration," Kraft says. "Our data indicates you can sequester 2 to 3 more tons of carbon per acre per year with these products."
Rhizolizer Duo contains a beneficial bacteria and novel strain of yeast that gives plants the energy they need when they need it, Kraft says. In effect, this product helps mitigate plant stress, he says.
Pantego contains a novel yeast that splits bonds between phosphorus compounds. It unlocks and solubilizes inorganic phosphorus in the soil for increased productivity, Kraft explains.
For corn and soybeans, cost would be $6 to $8 per acre if you use both products, depending upon seeding rate. For wheat, the cost would be around $4.50 per acre.
These products are available as dry planter box seed treatments. Liquid formulations are available, and work well if you fertigate specialty crops, Kraft notes. To be eligible for CarbonNow, apply one or both products on enrolled acreage.
To learn more, visit locusag.com.
Subscribe to receive top agriculture news
Be informed daily with these free e-newsletters
You May Also Like
---