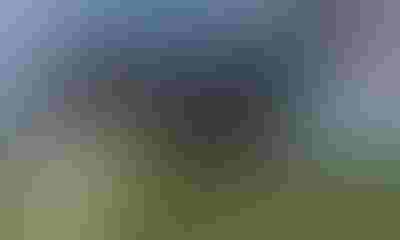 Bur-Wall Holsteins in Brooklyn is home to the newest title-holder of the national milk production record, Bur-Wall Buckeye Gigi. Calving in at 9 years and 3 months, Gigi set a 365-day record of 74,650 pounds of milk, with 2,126 pounds of fat and 2,142 pounds of protein.
To put Gigi's record in perspective, the average Holstein produces 24,953 pounds of milk in a year. Previously, the national milk production record was held by Ever-Green-View My 1326-ET, owned by Tom Kestell of Waldo. Her 365-day record was 72,170 pounds of milk, set back in 2010. Kestell is a 2015 Master Agriculturist.

TOP COW: Calving at 9 years and 3 months, Bur-Wall Buckeye Gigi set a 365-day record of 74,650 pounds of milk, with 2,126 pounds of fat and 2,142 pounds of protein.
Bur-Wall Holsteins is owned and operated by Bob and Denise Behnke, who purchased the farm from Bob's parents, Wallace and Donna Behnke. Wallace is a 2009 Master Agriculturist. For many years, the Behnkes have been known for breeding, raising, showing and marketing registered Holstein dairy cattle. These days the herd numbers around 50 cows with an impressive rolling herd average of 32,377 pounds of milk.
The real deal
"Gigi is the complete package," Bob says. "She has the width, length, feet and legs, udder and production. As a two-year-old, Gigi classified Very Good-88, and she just kept getting better. Today, she scores Excellent-94."
When asked what it takes to enable a cow like Gigi to produce at this record level, Bob says, "It's a 24/7/ 365-day labor of blood, sweat and tears." Having a full night of sleep hasn't happened for Behnke since three days before Gigi calved. Once she freshened, it became a chore for Behnke to meet her energy demands.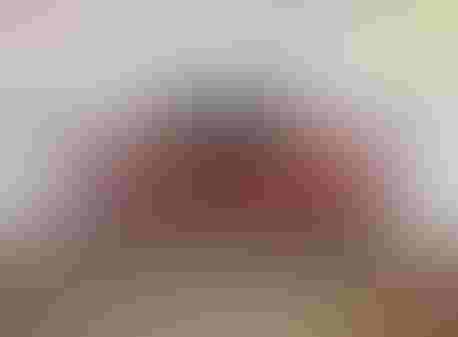 PROUD FAMILY: Members of the Behnke family gather around national production champion Gigi. They includie, standing from left, Lisa Behnke, Taylor Behnke, Roger Behnke, Morgan Behnke, Donna Behnke, Wallace Behnke, Bob Behnke, Denise Behnke, Tori Evert, Tami Behnke and Brian Behnke. Sitting, from left, are Rebecca Murphy, Al Murphy, Brenda Murphy, Sterling Evert, Keri Evert and Carter Murphy.
"It all starts with proper nutrition," Bob says. "Making high quality forages and providing access to fresh, clean water is so important to maximizing a dairy cow's production. Keeping enough feed in front of her is difficult. I've gotten into the routine of going back to the barn every night and making sure Gigi has more fresh feed. We haven't been able to leave for an overnight trip, because I can't take Gigi with. She is milking so well and I need to make sure I can help her perform to the best of her ability.
"We've had a handful of cows that made 50,000 pounds of milk, all have score Excellent, but none have come close to Gigi's production record," Bob notes. "Obviously, 50,000 pounds of milk during 365 days is nothing to sneeze at. When we hit it the first time, we were jumping for joy. Having the record-setting cow has never been on my bucket list, but we can check it off now with Gigi."
Bob plans to start IVF-flushing Gigi for embryos in the near future, in addition to conventional flushing.
"We don't know what the embryo market will be for Gigi, the future remains to be determined," he says. "I think we'll just stick to making another duplicate of Gigi."
"Thank-you to all the well-wishers who have reached out, I appreciate hearing from every one of them," Bob says. "Making a cow like Gigi is beyond our wildest dreams, I'm still pinching myself and asking, is this real?"
Subscribe to receive top agriculture news
Be informed daily with these free e-newsletters
You May Also Like
---